It's blue, and it's in Alexandria. Africa's oldest tramway, known as the "Blue Tramway" or "Raml," is undergoing modernization. Offering urban inhabitants a more effective and less polluting transportation system is a priority for the Egyptian authorities.
Egypt's cities are experiencing runaway expansion. Alexandria, with nearly 5 million inhabitants, is no exception. The problem is that infrastructures lag behind, and some sections of the population have better access to transportation than others.
The challenges regarding mobility are closely related to development: public transportation facilitates access to jobs and services, and it reduces inequality. It also has ecological benefits, by reducing noise pollution and particulate emissions.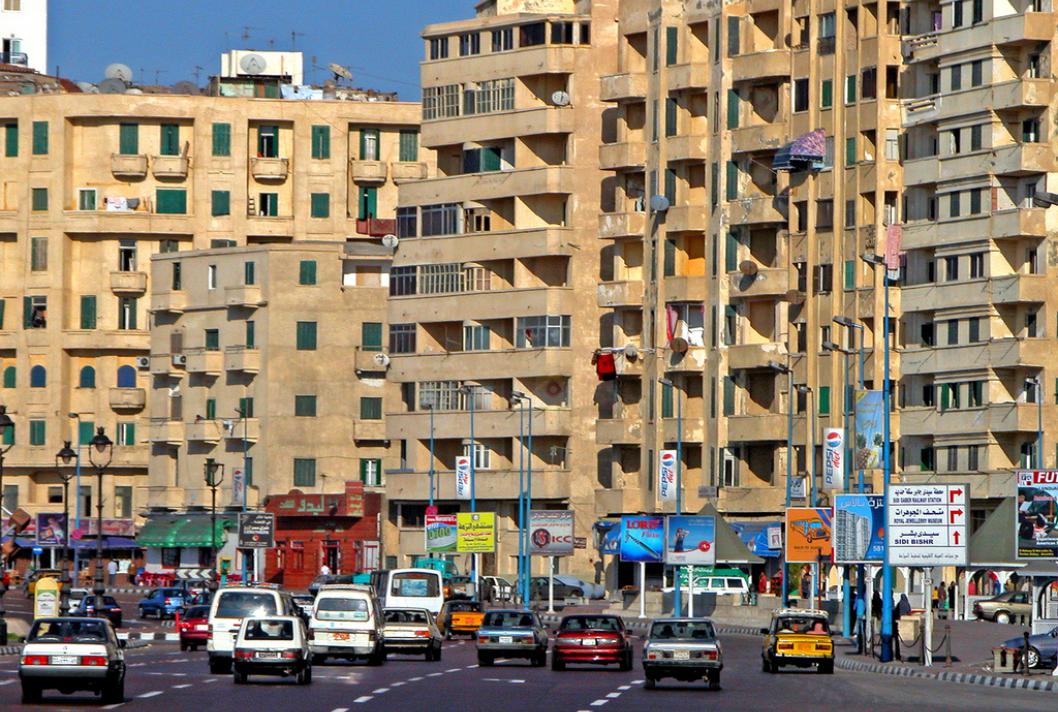 Traffic in Alexandria, Egypt © Dennis Jarvis, Flickr (CC BY-SA 2.0)
THE THREE OBJECTIVES OF THE PROJECT
Double capacity: transport 230,000 passengers per day, compared to around 100,000 currently.
Reduce travel time by half: it currently takes one hour to travel the entire line.
Improve comfort for users: renovate the stations and replace the rolling stock.
GREEN LIGHT FOR PARTNERSHIP WITH AFD
It was a study carried out by the French engineering consulting firm Egis Rail and financed by the European Union that helped map out this project. The first phase of the study gave a precise analysis of the transportation situation in Alexandria and assessed the relevancy of various transportation alternatives.
The second phase clarified the feasibility of the renovation project. A steering committee bringing together the public bodies concerned, which is chaired by the Egyptian Minister of Transportation, validated the project and then gave the green light for AFD partnership. According to the terms of the agreement signed with the Egyptian Ministry of Investment and International Cooperation, AFD granted a loan of 100 million euros for the Raml tramway rehabilitation.
A CULTURAL TRIBUTE TO THE BLUE TRAMWAY
The Blue Tramway, put into service in 1860, is one of the oldest in the world. In October 2016, AFD organized an exhibition at the Bibliotheca Alexandrina on the tramway's history. It was received warmly by the general public and the media.

The exhibit was shown at the Alexandria branch of the Institut Français d'Égypte from November 2016, and then at Ramses Station in Cairo in March 2017. It is now back in Alexandria, in Raml Square.