5 Challenges for Employment in Developing Countries
Between mass unemployment, poor working conditions, wage gaps, discrimination and other concerns, finding a job can be a challenge, and having one does not guarantee decent living conditions, particularly in low-income countries. There are 5 primary challenges that must be met to improve this situation and move toward decent employment for everyone.
Increasing decent employment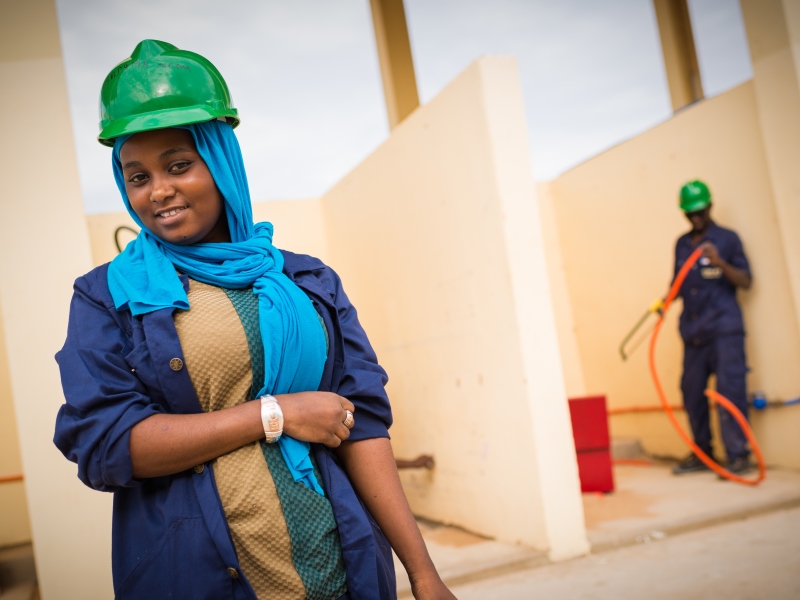 Poor working conditions are the main global employment challenge, according to the International Labor Organization (ILO).So much so that the UN has made "decent work for everyone" one of its priorities for the next decade, as part of the Sustainable Development Goals (SDG No. 8)."Having a job does not always guarantee decent living conditions," explains Damian Grimshaw, Director of Research at the ILO."As proof, 700 million people live in extreme or moderate poverty even though they have a job."
The scope of the problem is particularly demonstrated in the statistic that 61% of workers worldwide—i.e.. 2 billion people—currently hold an informal job, meaning one not governed by the rules that dictate the rights of employers and employees. This results in a number of problems, including lack of social protection, extended hours, the ability to be fired without notice or severance pay, and dangerous working conditions, amongst others.
"This constitutes a two-fold challenge; improving working conditions in the informal sector, which still accounts for the vast majority of jobs in developing countries, while also, as much as possible, encouraging the formalization of activities and developing social protection mechanisms to reinforce the application of labor laws and enable workers, self-employed workers included, to receive the allowances to which they are entitled depending on their situation regarding health, unemployment, family, retirement, etc.," adds Céline Gratadour, who handles employment-related issues at Agence Française de Développement (AFD). Despite this, initiatives designed to improve the quality of work on a global scale remain limited.

Improving youth employment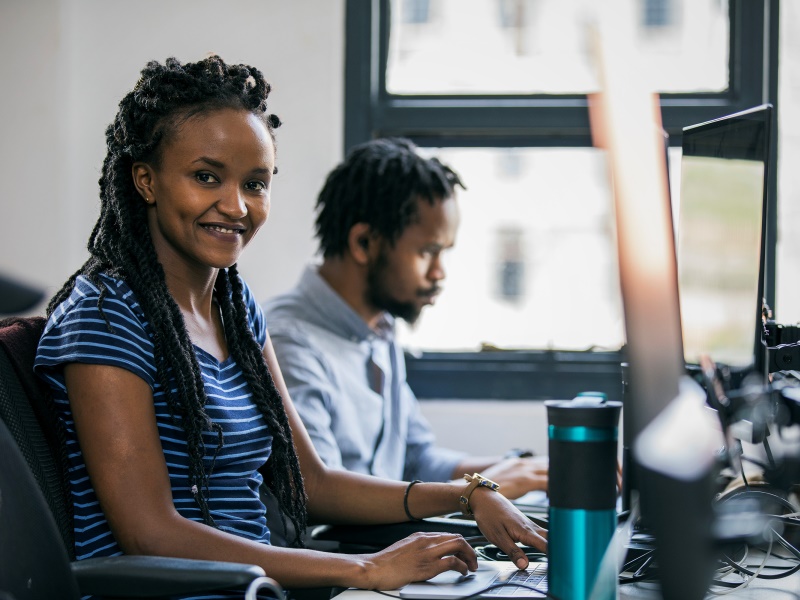 Worldwide, more than one out of five young people (under the age of 25) are without an occupation, meaning that they are unemployed, with no training and not in school.At the same time, 145 million young workers live in poverty.This is a situation that is not expected to improve anytime soon, according to the ILO's World Employment and Social Outlook - Trends 2019, which forecasts that the decline in the youth labor force participation rate over the past 25 years will likely continue.
This is particularly alarming because youth unemployment is a vicious cycle—those who remain excluded from the job market for a long time fail to acquire the skills that future employers will be looking for.There is, thus, an urgent need to recognize youth employment as a priority for both public policy and the private sector to offer young people more and better employment opportunities.That is the goal of the global Decent Jobs for Youth initiative. Sponsored by the UN, it aims to accelerate partnerships for action in this area, in part by disseminating the necessary information (studies, expert recommendations, innovations, etc.) to key players.
In Côte d'Ivoire, for example, AFD supports government authorities in geographically expanding and improving employment services targeting youths, including support for starting a business.In Morocco, AFD is currently preparing an ambitious project to implement Regional Employment Programs, which aim to reinforce the joint efforts of the entire chain of public and private players working on employment issues.
Another example is the French initiative Choose Africa, sponsored by AFD, to devote €2.5 billion by 2022 to 10,000 small and medium enterprises in Africa to encourage the entrepreneurial potential of young people.
Achieving gender equality in the workplace

The wage gap between men and women is one of today's greatest social injustices.On average, a woman with the same skills and responsibilities earns 20% less than a man, according to the ILO.
This is compounded by another inequality—women are much more likely than men to be involuntary part-time workers, although many of them would prefer to work more hours. In combination with persistent stereotypes, these injustices result in much lower labor force participation rates among women (48%) than men (75%). "After a period of rapid improvement that lasted up until 2003, progress toward reducing inequalities in [labor force] participation between men and women has slowed," states the ILO. 
Facilitating women's participation in economic life, however, is essential in helping them have control of their lives.And the community has everything to gain."If women were to achieve the same labor force participation rate as men, our GDP [gross domestic product] would jump by 26 points globally," Gratadour points out, citing a study by the McKinsey Global Institute.
"With that said, it is very difficult to change existing mindsets on this topic," she continues. "We believe that the best way to reverse the trend is to devote ambitious resources to integrating gender issues, particularly gender equality in the workplace, into AFD's projects and communicating about successful experiments that could inspire other projects.For example, AFD supported projects in Turkey to eliminate the obstacles faced by women trying to keep their jobs by supporting the development of daycare centers and breastfeeding rooms at the workplace."
Responding to the environmental crisis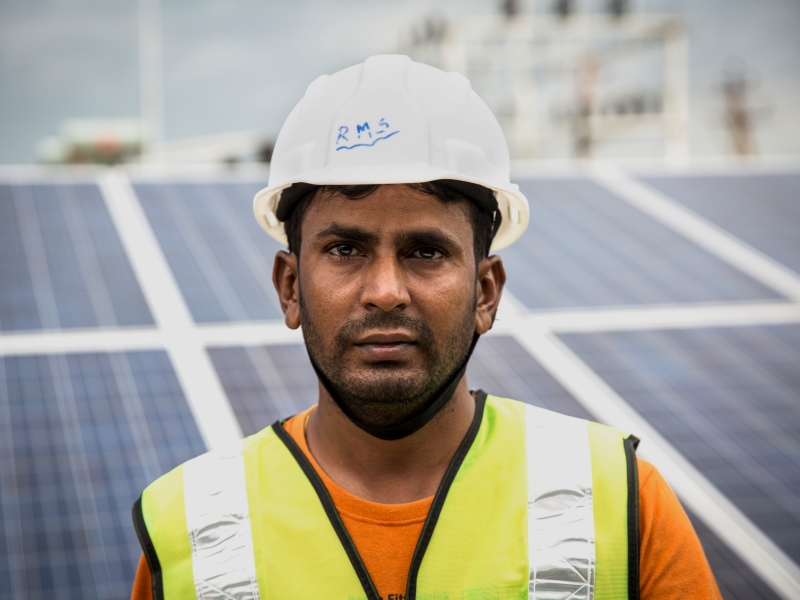 Climate change and the decline in biodiversity will affect millions of workers worldwide, particularly farmers whose crops are vulnerable to extreme weather events (intense precipitation, drought) or dependent on insect pollinators.The transition toward more environmentally respectful societies, will meanwhile destroy 6 million jobs globally, many in fossil fuels, according to ILO estimates.
"If we close coal mines, we leave people unemployed, which not only requires planning how to support those workers through professional retraining program but also anticipating green job opportunities in sectors of the low-carbon economy via appropriate measures for skill development and support for entrepreneurship.The ecological transition will benefit workers only if we anticipate these situations," insists Gratadour. "In Africa, for example, we are working with electrical companies on the human resources implications, particularly in terms of training, of a transition to greener modes of production."
Most economic sectors, along with America, Asia, Australia, and Europe, should enjoy a net increase in jobs.And this increase could be a significant one—by 2030, policies promoting a more environmentally friendly economy will create 24 million jobs, according to the ILO, particularly in the energy sector (renewable production, energy efficient buildings, electric vehicles) and the circular economy (recycling, repairing, renting, reusing).
However, the ILO report advises "training workers in the skills required by a greener economy and providing them with social protection to facilitate their transition into new jobs."Otherwise, many workers could be left behind.
 
Bringing child labor to an end

The figure is overwhelming;152 million children worldwide are still forced to work.Of those, 73 million are assigned to dangerous tasks.While these figures are decreasing, "the pace is too slow to reach the goal of ending all forms of child labor by 2025," warns the International Labor Organization.
The majority of child labor results from a combination of a poor standard of living for the families and social norms that tolerate it, as well as a lack of decent jobs for adults and adolescents, migration, crisis situations, and discrimination against indigenous populations and lower castes, according to UNICEF.
This work not only threatens the health and education of children, but also deprives them of their childhood and opportunities for a decent life as adults.UNICEF has determined that ending child labor will require improving laws and regulations, enhancing advising and monitoring systems for companies, holding subcontracting firms accountable (as under the French law of March 27, 2017 on the duty of vigilance), reducing poverty in producing countries, ensuring high quality education, and better informing communities and families.
AFD intends to step up its actions in all these areas as part of the 100% commitment to supporting social ties defined in its new Strategy (2018-2022).
---
Further reading:
26%: The Amount Global GDP Would Increase by if Women Had the Same Economic Opportunities as Men
Turkey: At the Factory of Gender Equality
Further reading