5 Projects to Advance E-Health in Africa
published on
09 October 2019
New health technologies promise to enable health systems in developing countries to respond more effectively to chronic illness, personnel shortages, and a lack of health information. We take a closer look at 5 projects supported by Agence française de développement.
IN TUNISIA, "TELE-MEDICINE" REACHES ACROSS MEDICAL DESERTS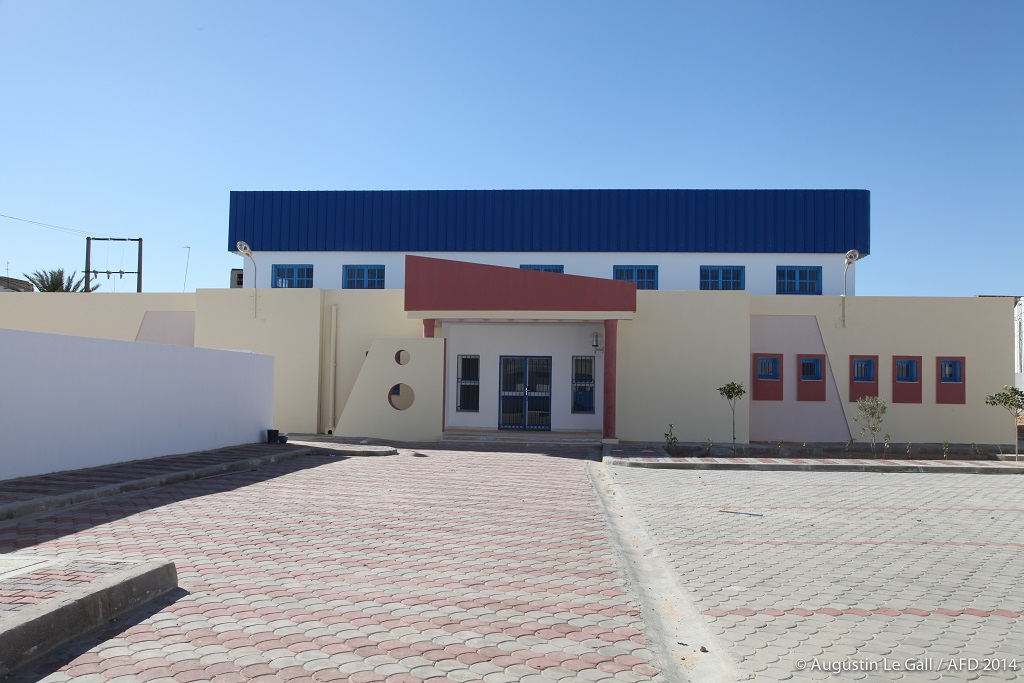 In Tunisia, there are also deserts in medical services and health care. In the center of the country, some areas suffer from a chronic shortage of specialized physicians, such as cardiologists, radiologists, and obstetricians. To remedy the situation, Agence Française de Développement (AFD) has been supporting Tunisia since 2016, in the rollout of "tele-medicine" – a system aimed at addressing the problem of travelling long distances to access care.
"Tele-medicine allows for patients to remotely consult with and be diagnosed by specialists located in major hospitals hundreds of kilometers away," says Anne Roos-Weil, Health project team manager with AFD.
The Tunisian health services digitization program supported by AFD, received a grant of €500,000, and is expected to receive a further loan of €27 million. It aims to reduce regional health disparities in five areas: cardiology, obstetrics, perinatal care, radiology, and emergency care.
"This tool also helps reduce travel and therefore transportation costs for patients, along with greenhouse gas emissions," observes Roos-Weil. The project's sponsors assess this reduction at nearly 5,000 tons of CO2 over 3 years.
 

IN CAMEROON, SMART INCUBATORS FOR NEWBORNS

Cameroon has fewer than 100 incubators for more than 7,000 healthcare institutions. As a result, more than 20,000 women lose their premature babies each year, often due to a lack of equipment. A baby born prematurely in Cameroon is 12 times less likely to survive than in Europe.
As winner of this year's AFD Digital Challenge, Cameroonian startup AUI Techno is eligible for advice, training and a €15,000 grant. Based in Yaoundé, the company aims to narrow that gap with a 'smart' neonatal incubator.
It includes a phototherapy system, sensors, and a video camera which allows physicians to track the health of the newborn in real time via a mobile application. The specialist can also remotely adjust settings on the incubator and view the inventory of equipment available. In addition, there are plans for the data to be shared with researchers in the future, to continue to improve newborn care.
Crucially, the incubator, developed entirely in Cameroon, promises to be less expensive than the equipment currently available. This should enable more healthcare institutions to purchase them, in Cameroon, throughout Africa, and beyond.
 
IN KENYA, HEALTH INSURANCE ON YOUR PHONE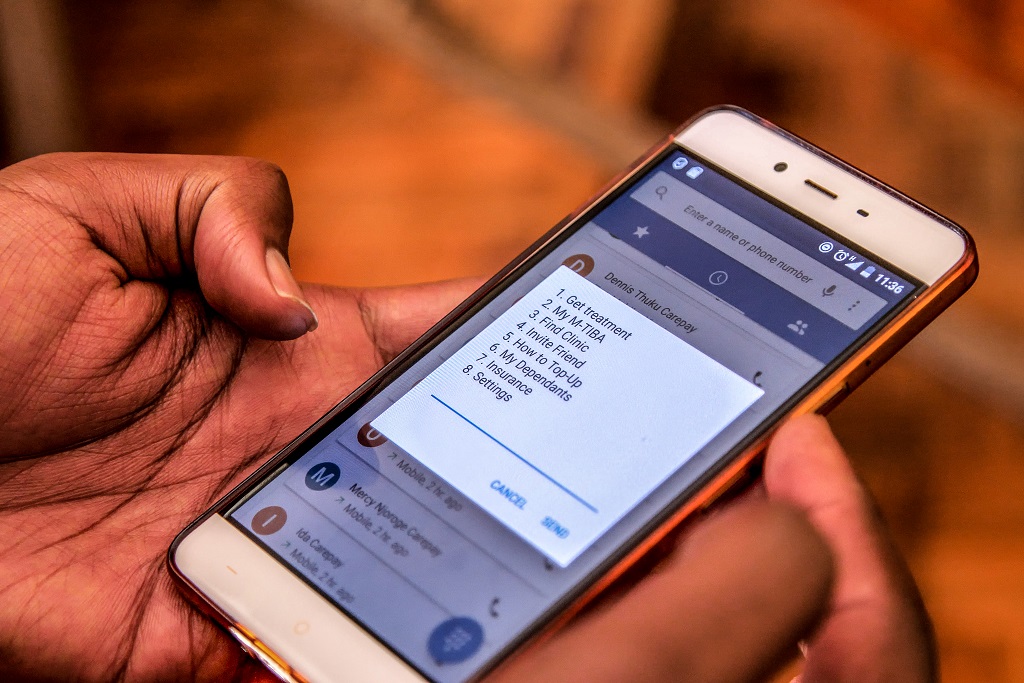 In Kenya, where 93% of the population did not have access to health coverage until recently, patients can now subscribe to health insurance and pay for their care at a large network of hospitals using a very simple device: their mobile phone.
It's all made possible by Kenyan start-up CarePay, and its platform M-Tiba. It's part of a wave of mobile payment solutions in Africa. This system allows Kenyans to pay for medical appointments by activating a code on their telephone.
More than 4 million people and nearly 2,700 care providers are using the service in Kenya. In early 2019, CarePay received a loan of 150 million Kenyan shillings (€1.3 million) from AFD, allowing the startup to extend the platform to an additional 500 care providers.  CarePay is now preparing to launch its service in other countries, including Nigeria, Tanzania, India, and the Netherlands.
 
IN BURKINA FASO, SMS TO TEACH GOOD HEALTH PRACTICES

In the Gourma region of eastern Burkina Faso, where rates of malnutrition and infant mortality are extremely high, the NGO Gret worked with AFD to implement a system facilitating families' access to health information.
Its service AlloLaafia ("Hello health" in Mossi) invites families to subscribe to SMS and voice messages providing customizable tips on different health-related topics, such as nutrition, care for pregnant women and newborns and family planning.
"These messages encourage people to visit a healthcare center when necessary. Patients receive better care," says Gwenael Prié, Digital project team leader with AFD.  "The tool also enables people to read their health tips in a more private context. And it allows loved ones, children, grandparents, and spouses to have access to the information," he adds.
Half of the 25,000 subscribers to the service in the Fada N'Gourma region where it is available, are men. This is a vote of confidence for a new mode of communication, adding real-time health updates to traditional services offered by local healthcare workers. 
IN SENEGAL, ULTRASOUND IN A BRIEFCASE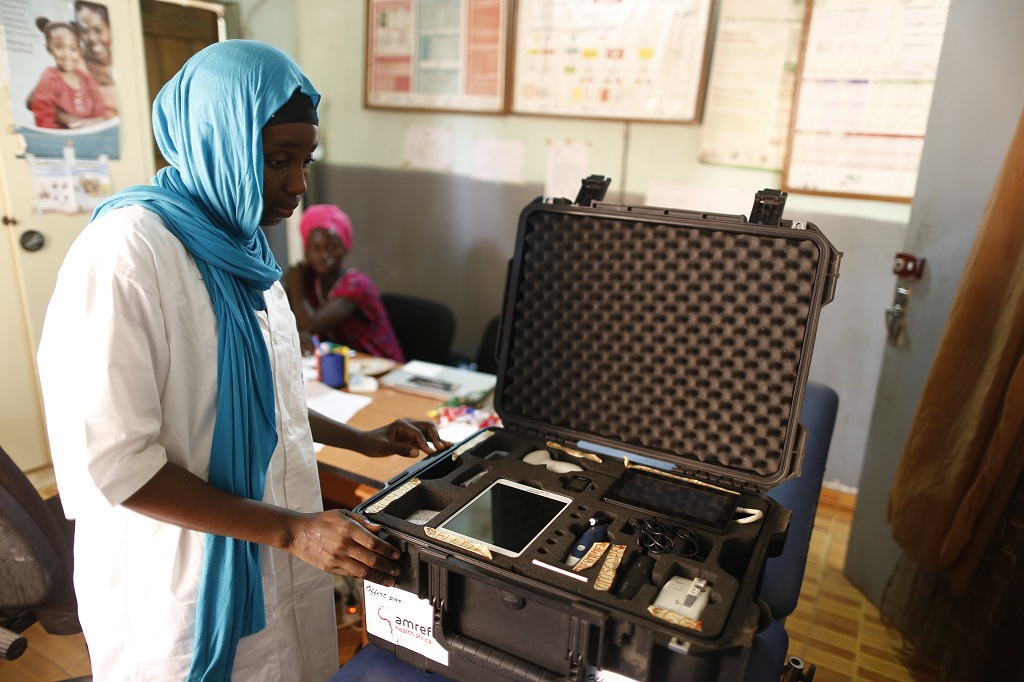 The Kolda region in southern Senegal has just a handful of gynecologists to serve a population of more than 800,000. Women in rural villages are not able to visit them often.
This is starting to change, however, thanks to the Cellal e Kisal program by AMRef, an African NGO working in some 35 countries.  This AFD-funded program has developed a 'telemedicine briefcase', equipped with ultrasound, which allows prenatal checkups close to home.
This smart briefcase is already available at multiple health centers, and midwives have been trained to use it. Pregnant women in Kolda villages can now schedule an ultrasound without travelling hundreds of kilometers. Any scans presenting abnormalities are immediately transmitted over the internet via a 3G key to one of five participating gynecologists, who then make a remote diagnosis. The briefcase also contains the tools needed to check blood sugar levels and screen for HIV.
"This briefcase can be used to request a specialist's opinion and get an answer quickly in case of emergency," says Roos-Weil. Women's ability to access regular, affordable pregnancy checkups has transformed their relationship with healthcare centers – a big step forward.