"The Big Challenge is to Improve Poor Countries' Health Care Systems" – Christophe Paquet
published on
01 October 2019
A lack of medicine, water and electricity; shortages of doctors; prohibitive costs: they all stand in the way of providing good quality healthcare to all. The World Health Organization estimates that in 22 countries, the entire healthcare systems need to be rebuilt.

Christophe Paquet, AFD's Head of Health & Social Protection, explains the difficulties facing developing countries in trying to provide better care.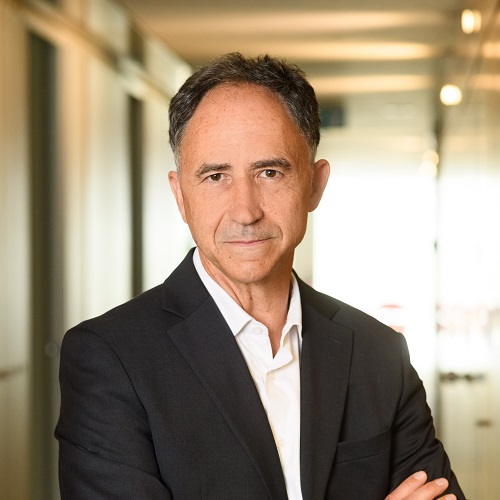 What are the major healthcare challenges worldwide?
Above all, it is a question of meeting people's expectations. Whether in Paris or Bamako, we all want the same thing for ourselves and our families when it comes to healthcare: we want access to quality and affordable care, close to home. What seems normal to us in France thanks, in part, to the Social Security system, can be very difficult to obtain elsewhere. Many people in poor countries do not even have access to basic healthcare. This may be because they have to pay for it themselves, or they live too far away from a healthcare center. 
Centers do not always have water or electricity; the doctors may not be available every day, or there are no medicines on hand, and so on. The priority is to improve conditions and shore up healthcare systems in the poorest countries.
The Ebola epidemic was able to spread in Guinea five years ago and in the Democratic Republic of Congo today because of their inadequate healthcare systems. When a person arrives at a clinic to get treatment, not only are they not treated, but they also contaminate the people around them.
There is a correlation between these inadequacies and the countries' levels of poverty and the state of their infrastructure.  The WHO estimates that 22 countries need to rebuild the very foundations of their healthcare systems: from equipment and medicines to human resources and governance. In middle-income countries, the situation is better and the focus is more on adapting healthcare systems to new needs.
 
How can overseas development aid address these challenges?
The healthcare sector is drastically underfunded in the least developed countries, and the vast majority of these countries are unable to provide basic healthcare to the public. The problem is getting worse in areas such as the Sahel, where government spending on maintaining public security is increasing at the expense of healthcare, amongst other things. This is why the sector is highly dependent on international aid. And this situation is not going to get any better in the coming years. 
Development assistance is a relatively effective tool to remedy the problem.  Often aid is provided more for programs that target a disease or group of diseases, and is delivered by multilateral bodies (such as the Global Fund to Fight AIDS, Tuberculosis and Malaria). These programs have their advantages: they are efficient in their field and make it easy to measure the impacts—in terms of numbers of children vaccinated, for instance, and deaths prevented.
---
See also: 8 things to know about development assistance
---

The current debate is about how to ensure that bilateral transfers also contribute to the improvement of healthcare systems. This is one of the issues to be considered at the upcoming conference for the Global Fund to fight AIDS, Tuberculosis and Malaria, in Lyon on October 10.  Development aid is essential but it needs to be rethought.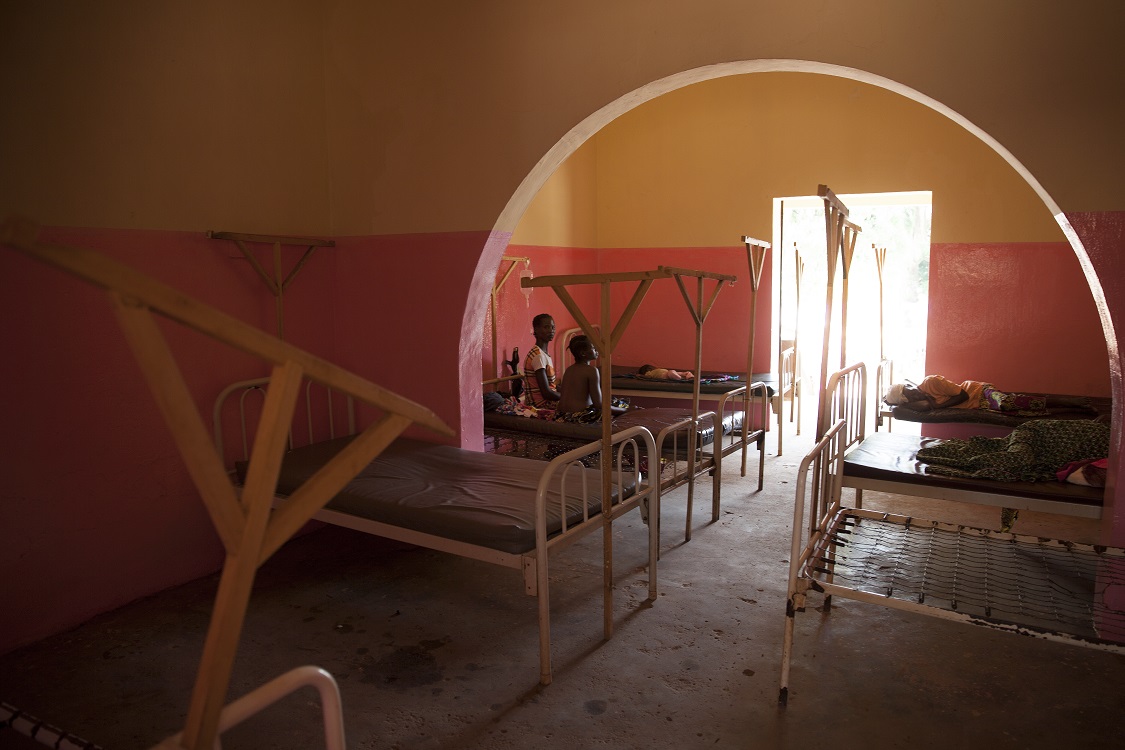 What is AFD's approach to healthcare? 
As a bilateral development agency, we talk to governments and health ministries and, whenever possible, we aim to build capacity in the health sector. Our vision of healthcare is not to work on a specific aspect of a disease for example, but to improve healthcare systems as a whole.
In concrete terms, we support these countries in adapting their healthcare systems to new problems. For example, the incidence of chronic diseases is rising in some countries —diabetes, obesity, cardiovascular diseases, Alzheimer's disease—due to a number of social phenomena, such as population aging or changes in lifestyles (junk food, sedentary lifestyle, pollution, etc.).
Developing countries are increasingly affected, but they require more substantial medical investments and treatments than were required to treat the infectious diseases that had prevailed until now. That's why they represent an immense challenge for these countries where the healthcare systems are already fragile.
We are also working hard to develop regional epidemic detection systems. It is in the best interests of neighboring countries to share their resources and healthcare information. Thanks to AFD, the Indian Ocean Commission for example, has a disease monitoring and alert capacity that now covers its five Member States, including France's overseas territory, Réunion. 
Recently, we helped to add an animal health component. If human beings want to be healthy, their environment must also be healthy. This is the concept behind the WHO-led "One health" initiative, which aims to improve exchanges between doctors and veterinarians.
 
How do you go about improving healthcare systems in the field?
One example is our backing for a healthcare support program in the Comoros, which has enabled the renovation of hospitals and clinics, the provision of equipment and medicines, the training of nurses and midwives, and the implementation of a third-party payment system allowing women to access obstetrical care almost free of charge.
Previously, a Cesarean section cost women €200, in a country where the average monthly salary is just €63 – which meant the whole family had to contribute or sell its assets. It was a clear barrier to healthcare access. Today, 80% of the operation is covered by a system funded by AFD.
We are also working with the private sector in Kenya, Uganda and Tanzania with the Aga Khan network. This has allowed us to finance hospitals and medical schools through loans and donations. It is a great success.
In 2018, AFD committed €497 million to healthcare around the world. As a result, 14 million people now enjoy improved access to healthcare.
 
AFD is supporting the deployment of "universal healthcare coverage." What does this involve?
Quite simply it is what people expect today: quality healthcare that is affordable. We have reached that point in France, but it took a hundred years, from the inter-war years through to the last bricks and mortar of the healthcare system, with universal healthcare coverage (CMU) and State Medical Aid. 
Universal healthcare is built up over time. We can start by offering a basic care package that will cover 80% of common diseases, then offer access to increasingly advanced care—against cancer, for example. Otherwise, we can start by financing only some medical procedures at the outset, or certain segments of the population—such as people living in poverty or, on the contrary, those who are easier to insure, such as civil servants—before extending coverage to others.
The problem with promising free access before the system has been rolled out is that people will expect to stop having to pay, and the clinics are then suddenly left without money. Moving from the exciting announcement that healthcare is available, to the actual practice is no easy matter.
At the beginning, simplicity is essential. This was the case in the Comoros, where we initially supported a third-party payment system for Cesarean-section deliveries, which we will now extend.