Choose Africa—the French Initiative to Accelerate Growth for Small Businesses in Africa
published on
30 March 2019
The Choose Africa initiative, the realization of a commitment made by the French president to support the innovation and entrepreneurship revolution in Africa, has just been launched. It aims to spend €2.5 billion to fund and support nearly 10,000 African start-ups and small businesses by 2022.
Nearly 450 young people will enter the African job market by 2050, a fact that represents both a challenge and an opportunity for the African continent and the world. In Africa, start-ups and small businesses play a crucial role in job creation, economic growth, and innovation. They represent 90% of formal companies and create 60% of formal jobs, which in turn generates 40% of national GDPs. They will, hence, play a critical role for in the taking on of the millions of new arrivals in the job market.

The lack of appropriate funding, however, remains a major obstacle, dampening the ambitions of entrepreneurs and limiting the potential of their companies. Currently, only 20% of small businesses in Africa have access to bank loans, and 87% of start-ups have no access to funding at all.
AFD Group, Partnering with African Start-ups and Small Businesses
That is why France, via the Choose Africa initiative, has decided to spend €2.5 billion to fund and support African start-ups and small businesses by 2022.The initiative is sponsored by AFD Group and makes use of all the tools available to AFD and Proparco to provide unparalleled support to African companies.
For the launch, more than 300 economic stakeholders—financial institutions, start-ups, and representatives of Senegalese professional organizations—gathered on March 29 at the chamber of commerce in Dakar, Senegal. Bruno Le Maire, French Minister of Economy and Finance, was in attendance, as was Rémy Rioux, CEO of AFD.
I would like to say that we will be there for you, standing by your side to support you in your growth, and we will continue to meet the needs of your companies
 
For his part, Le Maire emphasized that the initiative reflects the commitment made by the French president in Ouagadougou in November 2017, when he committed to investing €1 billion in equity in African start-ups and small businesses.A further €1.5 billion will go towards facilitating access to credit by small businesses via local financial institutions, both public and private (microfinance institutions, banks, leasing companies, etc.).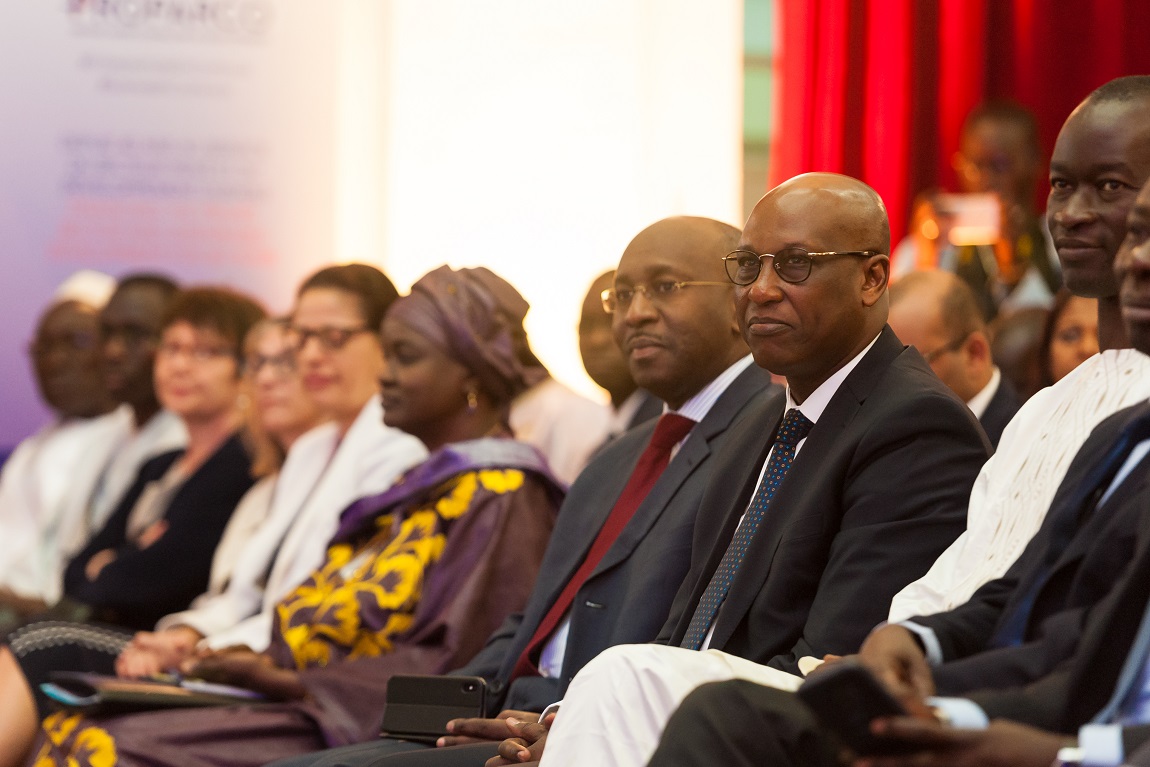 In total, nearly 10,000 African small businesses will benefit from Choose Africa, 600 of them through acquisition of stakes. With this initiative, France, via AFD and Proparco, has reaffirmed its commitment to work with African entrepreneurs and foster the economic development of the continent.
A Solution Tailored to Small Businesses
Choose Africa is a gateway to accessing all the solutions offered by AFD and Proparco to African small businesses, which include:
Funding to meet the specific needs of entrepreneurs depending on the development status of their company. AFD Group offers both investments in equity and tools to facilitate access to credit by small businesses (via special small business lines of credit granted to African financial institutions, or via guarantees provided to banks to cover small business risk);
Technical support to assist financial institutions in providing services to small businesses, train companies and entrepreneurs to improve their environmental, social, and governance practices, and develop local incubation and acceleration networks;
Ecosystem support initiatives to develop an ecosystem favorable to entrepreneurship and small businesses.
All these solutions are available at www.choose-africa.com, an information and guidance portal designed for entrepreneurs and partners of AFD Group.