Fighting Poverty with Tea in Laos
published on
11 March 2019
In northern Laos, the majority of tea produced is exported illegally to China, significantly reducing the share that actually benefits the population. To remedy this situation, a project was launched to structure the industry.
The mountain forests of northern Laos, remote regions that are home to many ethnic minorities, are native habitat for the tea plant (Camellia sinensis). Approximately 95% of the tea produced in Laos comes from this region.This represents an important potential lever for local economic development, since one unique characteristic of Laotian tea is that most of it is grown by small producers. This potential is vastly underexploited, however: 85% of tea produced is illegally exported to China's Yunnan province, where it is processed and sold as Pu'er, a world-famous appellation.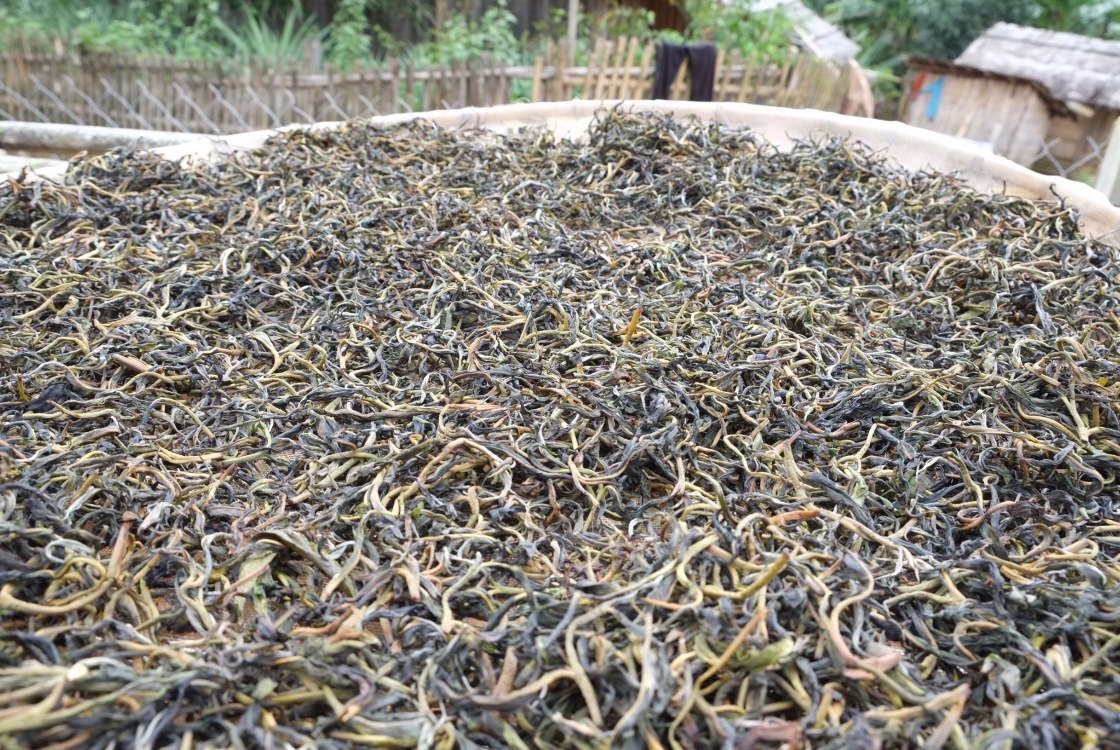 This opportunity is lucrative to some, but only in the very short term—the market is controlled by Chinese buyers, which considerably reduces the added value Laosbenefits from.
 
The quality of tea from northern Laos is widely recognized by international experts, in part thanks to unique varieties of wild tea and ancient tea. This represents a great deal of potential for local, inclusive economic development.

 
Furthermore, there is currently no organized industry at the national level, but instead a patchwork of projects to support tea producers within a province, private initiatives, and efforts sponsored by international funders (European Union, Switzerland, the International Fund for Agricultural Development, etc.).To resolve this, the Laotian Ministry for Planning and Investment and AFD have just signed an agreement for a €1.5-million project to organize the tea industry in Laos. It will be implemented by the Ministry for Agriculture and Forests.
The plan is to strategically consider options for governance, fostering the emergence of an alliance between stakeholders and facilitating better sharing of knowledge and information. Two pilot initiatives for high-quality, sustainable tea will also receive support in two districts of northern Laos: Meung in Bokeo province, and Saysathan in Xayabouri province.The three-year project should help fight poverty and improve the standard of living for 633 families (nearly 4.000 people), most of them ethnic minorities in northern Laos.
The project is also expected to positively impact the social and financial inclusion of producers, particularly of women.The challenge will be to ensure that they are actively involved in the decision-making process within groups of producers and cooperatives and that they are able to participate in training.

Finally, this initiative will strive to improve tea cultivation methods to ensure the sustainability of the industry."Tea ecosystems are particularly valuable because they not only store carbon and preserve biodiversity, but also improve soil and water conservation. Adopting agroecological practices for production, such as composting and agroforestry, can help improve resistance to climate change," explains Matthieu Bommier, director of the AFD branch in Laos.
---
Further reading:
In Cambodia, irrigation helps weather climate change

Madagascar: the extraordinary feat of access to land for all