This past summer, in celebrating 20 years of AFD Group's commitments in Uganda, the red brick walls surrounding the French Embassy in Kampala were decorated with 12 photographs. The giant portraits highlighted the work of three talented Ugandan photographers and their reflections on the question of access to water.
Water is vital, and yet it can easily slip through our hands.  In summer 2019, three Ugandan photographers took aim at three emblematic water programs financed by Agence Française de Développement (AFD) in and around the Ugandan capital.
Their photos focus on access to water in disadvantaged urban neighborhoods, in rural areas, and at a laboratory that analyzes the waters of Lake Victoria.
Multiple winner of the Uganda Press Photo Award, Kibuuka Mukisa Oscar focused on a farming family that lives off its production of milk and plantain. They are waiting impatiently for the creation of a reservoir in the Mbarara region, west of Kampala, to deal with chronic droughts. 
Esther Ruth Mbabazi is a photojournalist and a member of the National Geographic Explorer program. She took her camera to Najjanankumbi, in northern Kampala.
Whether it be at the medical clinic or the school, everyone there needs constant supply of clean water. The National Water and Sewerage Corporation is meeting that need.
The talented photographer and documentary maker Jjumba Martin was able to accompany teams from the National Fisheries Resources Research Institute in their routine testing of lake water around the village of Ripon, to verify its quality and to analyze the presence and evolution of blue-green algae. These notorious cyanobacteria invade the region regularly.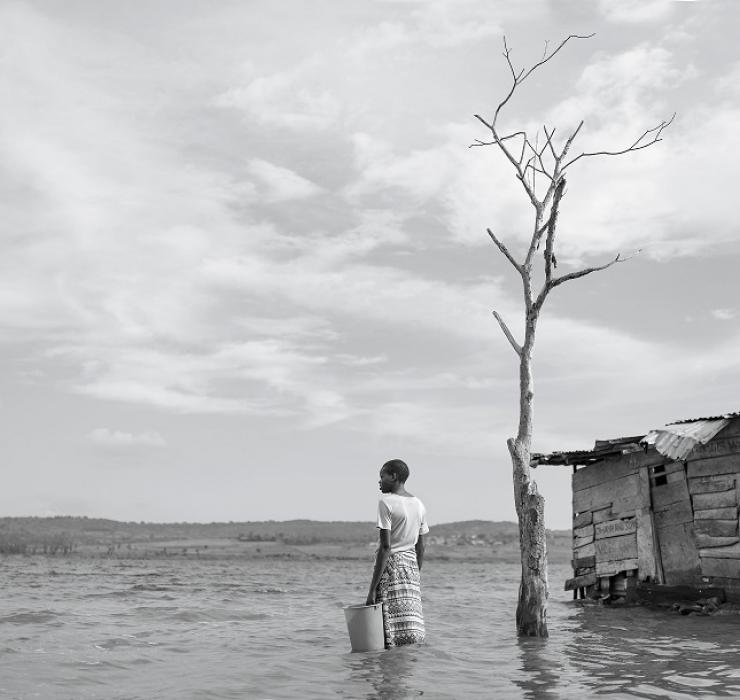 ©AFD
AFD's Long-Term Commitment to Water in Uganda
Population growth presents a challenge for public services in Uganda. That's why AFD has been supporting investment in the water and sanitation sectors for 20 years.
For example, AFD Group has financed the production and supply of drinking water in the south-central rural areas, Kampala, and other cities (Jinja, Mbarara, and Masaka). AFD also supports the construction of wastewater treatment and drinking-water supply infrastructure in informal neighborhoods and it works on expanding services to the local population.
AFD action in Uganda, in a nutshell:
39 projects funded
€ 1 billion committed
500,000 new beneficiaries have access to water in Kampala