Thanks to a partnership between French animation school Rubika and the Africa Digital Media Institute (ADMI), future international level courses in digital animation and video games will open the doors to digital employment for African talent, allowing them to impose their style in a creative industry that knows no borders.
It's nine o'clock in the morning, in the heart of Nairobi's business center. Five hundred students from all over East Africa attend classes in the Africa Digital Media Institute (ADMI). Formerly known as Jamhuri, Swahili for "independence", this school was created in 2012 to provide young creators with high-level know-how in the visual arts, thus opening doors to an international market. 
Today, the ADMI joins forces with the French animation school Rubika and the French Development Agency (AFD) to establish two world-class programs in the creative professions: an intensive one-year course in 2D animation and a bachelor's degree in video game design and development. With an 800,000-Euro grant, the funding will allow an exchange of expertise between the two schools, as well as the provision of the latest equipment and software, which will allow students to acquire the necessary skills.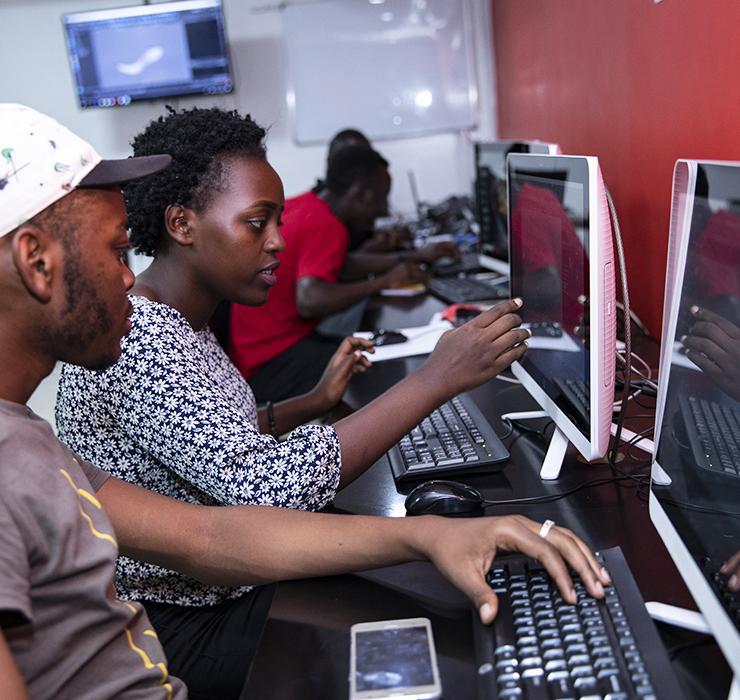 The partnership between the Digital Creation Talent School (Rubika), and ADMI in Nairobi, supported by AFD, aims to strengthen animation and gaming industry skills in East Africa.

The stunning duo of ADMI & Rubika want to become a hit. The joint team formed by the two partners is developing an innovative blended learning model that builds on the online content of the French school and local facilitators to offer the Rubika Video Games Bachelor's degree and a 2D Animation Certificate in East Africa. ADMI has been working with Rubika since January 2019 to define the modalities of the collaboration and harmonize its curriculum with the French school.

Through this collaboration, ADMI continues its strategy of growth in the animation industry by offering world-class degrees, whereas Rubika is updating its objective of establishing a presence in sub-Saharan Africa, while promoting digital creative talent around the world.

The schools are joining forces to offer two programs:
A one-year Certificate  in 2D animation, ADMI's first intensive program dedicated exclusively to 2D.
The implementation of  Rubika's Bachelor's degree program in video game and application development, thanks to an intensive two-and-a-half-year training, followed by an apprenticeship program in third-year. 
ADMI will focus on building the capacity of its current two-year Diploma program to integrate it into Rubika's Bachelor's degree program.
 
The ADMI campus will also be expanded to accommodate four additional design laboratories. These laboratories will be co-working areas equipped with the latest creation equipment and software. Another new feature is that each student will have their own workstation throughout the course.
Connected around the world
To best manage the distance between the two schools, an innovative blended learning format is being considered. Rubika would thus appoint a professor based in Valenciennes to lead the program supported by ADMI professors and mentors. ADMI students, in turn, would have access to Rubika's online material, but would work with local facilitators to carry out their projects. 

Credit provision will be an essential objective for both parties in order to allow Rubika's students and faculty to move smoothly between its French, Canadian and Indian campuses to Nairobi and vice versa. Another concern will be the inclusion of young women in sectors that are still very male-dominated. Affordability will also be a key consideration, both by ensuring locally competitive pricing for core courses and by establishing a scholarship program for talented students each year. After that, it will be up to them to play.