In Peru, the Lima SAMU Social makes rounds to combat poverty, anemia, and domestic violence. We tagged along with one of their teams cruising the streets of the capital city.
Tucked up against the arid hills on the desert side of Peru, Huaycán's cinder block houses and shanties made of wood or sheet metal are testaments to the poverty in this area of the Ate District in Lima, Peru. With a population of 10 million in the greater urban area, the country's capital, set on the coast of the Pacific Ocean, is one of the largest cities in Latin America.  

Most residents of Huaycán migrated from rural areas, arriving on the outskirts of Lima in the 1980s and 1990s during a period of violent internal conflict in the country.

With their high density and erratic water and electricity, the hills of this neighborhood are no stranger to the tragedies that come with poverty. The SAMU Social works with women and children in these marginalized areas which too often have such a longstanding reputation for being dangerous that they have been abandoned by the State.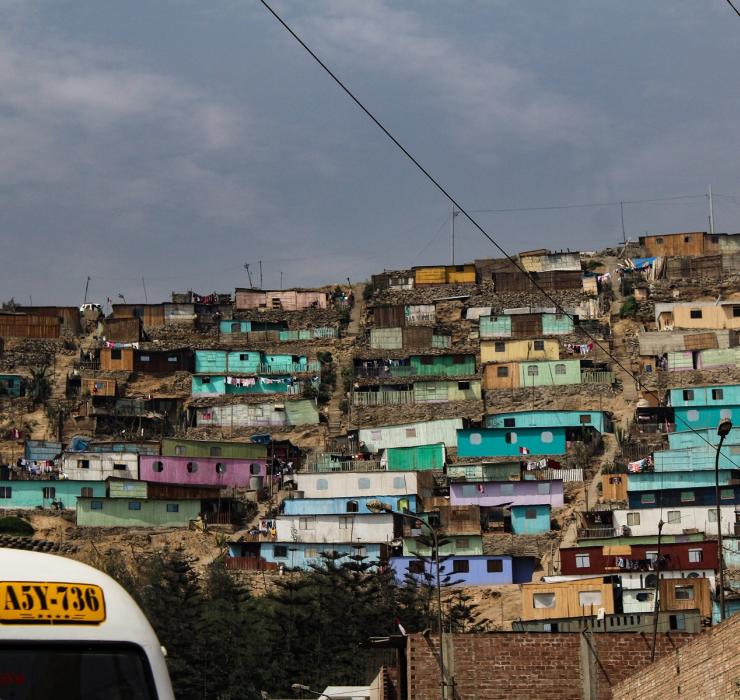 AFD and Samu Social International Join Forces to Fight Exclusion
AFD has provided a €250,000 grant to support the work of SAMU Social International (SSI) in Peru, funding a project to "fight social exclusion and its health and psychosocial consequences in Lima's shanty towns."
 
SAMU Social International is a French NGO founded in 1998, at the initiative of Dr. Xavier Emmanuelli, to extend the efforts that the SAMU Social of Paris had begun in 1993. SSI has adapted and developed its method of emergency social services to provide an effective response for people who are socially excluded, living on the streets, in urban areas of developing and emerging countries.
 
Magaly, Domestic Violence at the Samu Social
Magaly (at left in the photo) works for the Lima SAMU Social. She knows all too well what the women and families she visits regularly are going through: "I got out of a domestic violence situation. So whenever someone comes in to the center, I tell them you have to keep shining, don't get beaten down. I tell them over and over again that problems are like storms—they pass. You have to keep believing it."
---
Further reading:

AFD's Work in Peru

Guatemala: And Then There Was Light with Kingo