ECOPRONAT – RESEARCH FOR A PRO-NATURE ECONOMY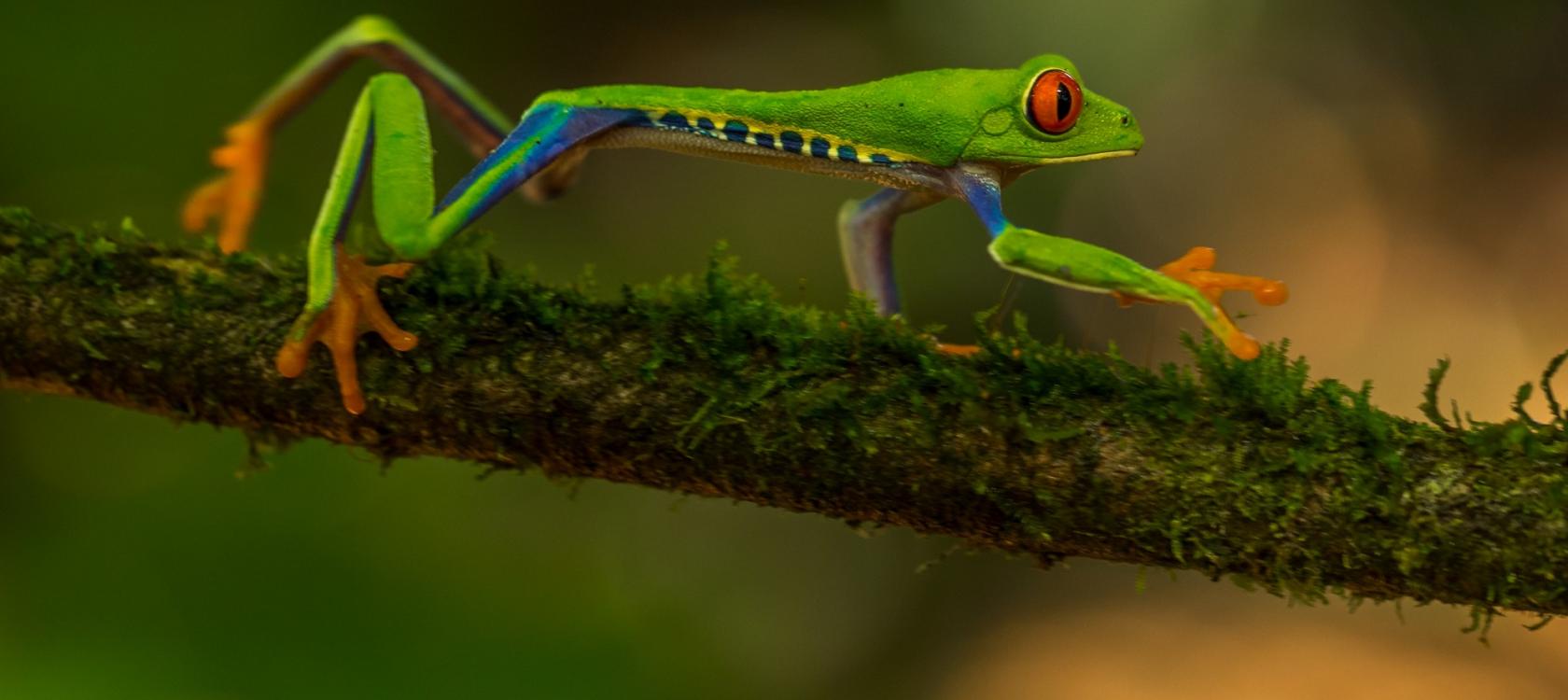 In a context of accelerated loss of biodiversity, the research program for a pro-nature economy (ECOPRONAT) aims to develop knowledge and methodologies to integrate biodiversity into the policies and various areas of intervention of AFD Group, mobilize financial resources, strengthen the capacities of researchers in the South, and provide support for change to AFD's partners.
Context
There is an urgent need to implement transformative changes in the sectors of activity that cause the degradation of nature, in addition to actions to protect ecosystems and endangered species: this is the conclusion of the Global Assessment Report on Biodiversity and Ecosystem Services, published in 2019 by the international panel of experts on biodiversity (IPBES).
This report confirms that "nature is globally declining at an unprecedented rate in human history – and the rate of species extinction is accelerating." It also notes that human populations suffer, sometimes directly, through the loss of the ecosystem services on which they depend. While the report stresses that current global responses are insufficient, IPBES also states that it is possible to conserve, restore and use nature sustainably and, at the same time, to achieve other societal goals through urgent and concerted efforts.
Goals
The ECOPRONAT research program aims to promote, based on research findings, the development of a pro-nature economy. It supports research on a better consideration and greater mainstreaming of biodiversity in several economic sectors.
More specifically, ECOPRONAT aims to:
Develop knowledge and methodologies to integrate biodiversity into AFD Group's policies and sectors of intervention (agriculture, spatial planning and sustainable cities);
Mobilize financial resources to effect these transformative changes;
Build the capacity of local researchers;
Provide change management support to AFD's partners.
Method
The ECOPRONAT program is structured around several activities:
Research work
Calls for research projects
Support for researchers
Support for pro-nature project sponsors
A steering committee meets twice a year to discuss and arbitrate the orientations of the research program and to carry out scientific monitoring of funded research activities. This steering committee is composed of intuitu personae members from:
The French Ministry of Europe and Foreign Affairs and the French Ministry of Ecological Transition;
The main relevant departments of AFD headquarters and subsidiaries of the AFD Group, Proparco and Expertise France;
The French Facility for Global Environment (FFEM);
Various other partners mobilized for their expertise on the issues addressed.
Results
Research dedicated to the development of a strong sustainability indicator – ESGAP (Environmental Sustainability Gap) – was supported in 2020-2021 through case studies in Vietnam and Kenya.
The program also supported contributions to the United Nations Environment Program (UNEP) report Measuring Progress: Environment and the SDGs (2021).
Calls for research projects
Two calls for research projects were launched in April and November 2021, respectively.
The first call for projects focused on the integration of biodiversity in agriculture, land use planning, cities and its financing. Two research proposals were selected, in South Africa and Kenya as well as in Mozambique.
The second call for projects, open from November 2021 to February 2022, focuses on scaling up nature-based solutions and large-scale ecological restoration. It is expected to select four new research proposals in the second half of 2022.
A joint award from AFD and the Global Development Network (GDN) "Biodiversity and Development" was launched in early 2021 to support researchers in their projects aimed at preserving biodiversity.
Following a competitive selection process, the AFD-GDN Biodiversity and Development Prize awarded an Award of Excellence to four researchers (Ghana, Ethiopia, Madagascar and Fiji) and one researcher (Vietnam) with a two-year research grant (mid-2021 to mid-2023).
Support for pro-nature project promoters
AFD Campus organized the first round of support for pro-nature initiatives in Southern Africa in 2021 as part of the Biodiversity Partnership Program (BiPP). It has supported 30 pro-nature project leaders from Southern Africa in fields as varied as taking into account local knowledge, solutions based on nature, business management, deep ecology, systemic thinking, or graphic design.
A new cycle is being prepared for 2022 and will be entrusted to a training package. A third and final cycle (under design and localization) will be organized in 2023.
 
29/07/2020
Project start date
31/12/2024
Project end date
South Africa, Kenya, Mozambique, India, Ghana, Vietnam, Madagascar, Ethiopia, Fidji
Location