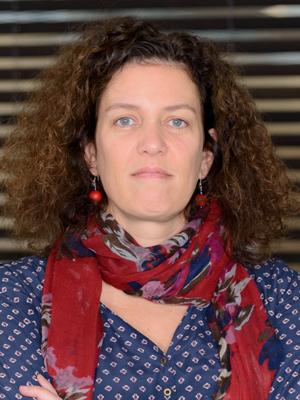 Expertise
Armed conflict, security and development, defense, diplomacy
Overview
Élodie Riche's work focuses on security issues and armed conflict, particularly in the Sahel and the Gulf of Guinea. She analyzes the links between security and development.
Élodie Riche runs a research program focused on contemporary conflicts, particularly in the Sahel. She examines the determining factors of crises, as well as on the tools and approaches that the international community uses to deal with conflicts, such as stabilization or the "3D" approach, i.e. issues related to diplomacy, defense, and development. 
She is also interested in the biographical trajectories of combatants, regardless of whether or not they are deemed to be "jihadists". Élodie also coordinates work on governance issues, such as the government's role in the Sahel, corruption, and the concept of "suppléance", particularly when local populations try to recreate security "from the ground up" in a crisis situation.
Before joining AFD in 2019, Élodie Riche worked at the Directorate General of International Relations and Strategy (DGRIS) of the Ministry of the Armed Forces, and then at the Directorate for Africa and the Indian Ocean of the Ministry of Foreign Affairs. She was also a governance cooperation attaché at the French Embassy in Côte d'Ivoire, where she focused on issues of justice, government reform, and combating corruption in a post-crisis context.
Research program
AFD publications
Publications as an author

Publications as a coordinator