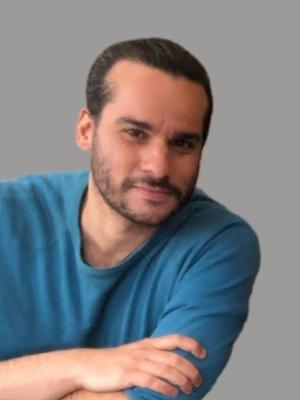 Expertise
Development macroeconomics, industrial analysis, environmental economics
Overview
Guilherme Magacho is an economist who works on ecological transition in developing countries, in particular using the macroeconomic modeling tools GEMMES and ESTEEM.
Guilherme works mainly on input-output analysis and dynamic macroeconomic models to identify systemic risks, and assess the impact of public policies. His work focuses on ecological transition. Through the GEMMES model, he analyses the main economic constraints in developing countries in order to promote sustainable and inclusive development.
Guilherme Magacho holds a PhD in Land Economy from Cambridge University, UK. His thesis focuses on the importance of the structural composition of trade and production in supporting an inclusive and sustainable economic growth. It compares the sectoral composition of the Latin American and East and Southeast Asian economies and assesses the consequences of different industrialization models for long-term development. He is also a research associate at the Cambridge Center for Economic and Public Policy (CCEPP) and the Getulio Vargas Foundation (FGV), where he works on studies on structural change and macroeconomics.
Before joining AFD, Guilherme was an economist at the Federation of Industries of the State of São Paulo (FIESP) and a consultant for the Brazilian regional and federal governments. He was a professor at the Federal University of ABC (UFABC) and at the Faculty of Campinas, Brazil, where he taught industrial economics, international economics, macroeconomics, and econometrics.
AFD publications
Publications as an author

published in

October 2021
Other publications
Other academic work
"Macroeconomic exposure of developing economies to low-carbon transition", with Etienne Espagne, Antoine Godin, Achilleas Mantes and Devrim Yilmaz, World Development, 167 (2023).

"Impacts of the CBAM on EU trade partners: consequences for developing countries", with Etienne Espagne and Antoine Godin, Climate Policy (2023).

"Supply and demand in Kaldorian growth models: a proposal for dynamic adjustment", with D. Spinola, Review of Political Economy (2022).

"Demand-led growth decomposition: an empirical investigation of the Brazilian slowdown in the 2010s", with Igor L. Rocha, Cambridge Journal of Economics (2022).
"Economic complexity and price competitiveness dependence: empirical evidence using panel models", with Rafael Ribeiro and Igor L. Rocha, International Journal of Development Issues, vol. 21(1), pp. 142-158 (2021).
"Structural change and cumulative causation: A Kaldorian approach", with John S. L. McCombie, Metroeconomica, vol. 71(3), pp. 633-660 (2020).
"Impacts of trade liberalization on countries' sectoral structure of production and trade: A structural decomposition analysis", with John S. L. McCombie and Joaquim J.M. Guilhoto, Structural Change and Economic Dynamics, vol. 46(C), pp. 70-77 (2018).
"Sophisticated jobs matter for economic complexity: An empirical analysis based on input-output matrices and employment data", with Paulo Gala, Jhean Camargo and Igor Rocha, Structural Change and Economic Dynamics, vol. 45(C), pp. 1-8 (2018).
"A sectoral explanation of per capita income convergence and divergence: estimating Verdoorn's law for countries at different stages of development", with John S. L. McCombie, Cambridge Journal of Economics, vol. 42(4), pp. 917-934 (2018).
"Verdoorn's law and productivity dynamics: An empirical investigation into the demand and supply approaches" with John S. L. McCombie, Journal of Post Keynesian Economics, vol. 40(4), pp. 600-621 (2017).
"Structural change and economic growth: Advances and limitations of Kaldorian growth models", PSL Quarterly Review, vol. 70(280), pp. 35-57 (2017).
"Brazil: capital goods industry during the 2003-2008 boom and following the global crisis", CEPAL Review CEPAL, United Nations Economic Commission for Latin America and the Caribbean (UNECLAC), 2017.
Opinion columns