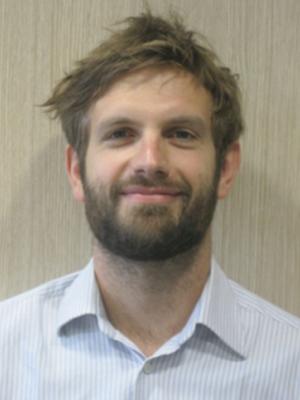 Expertise
Climate and weather services, adaptation to climate change, agriculture
Overview
Philippe Roudier is an expert on climate change risks and climate and weather services applied to agriculture and water resource management.
In his role as Research Officer, Philippe Roudier works on climate and weather models and makes them operational so that they are a useful tool for local communities. He uses modeling and participatory approaches to achieve this goal, inviting experts and members of civil society in the countries where he works to share their experiences and needs. Philippe Roudier also supports AFD operations, particularly in implementing the Adapt'Action facility for the Indian Ocean Commission and Dominican Republic.
After graduating with an engineering degree from the National School for Water and Environmental Engineering of Strasbourg (ENGEES), Philippe Roudier completed his PhD at the International Research Center on Environment and Development (CIRED). His thesis was on the impact of climate change on agriculture and the assessment of weather and seasonal forecasts as an adaptation strategy in West Africa. He continued to focus on these topics at the European Commission Joint Research Center, incorporating the issue of water resources. After creating and working on models of natural catastrophes at Aon Benfield, a company specialized in risk management, he joined AFD in 2017.
AFD publications
Publications as an author

Publications as a coordinator