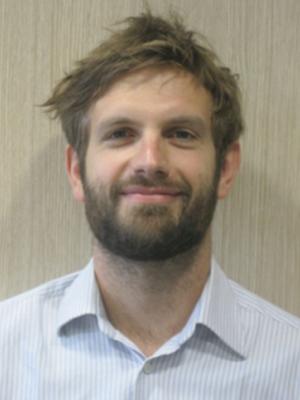 Officer in charge of Agriculture, Biodiversity and Climate at AFD's office in Côte d'Ivoire
Expertise
Climate and weather services, adaptation to climate change, agriculture
Overview
Currently in Abidjan, Philippe Roudier is an expert on climate change risks and climate and weather services applied to agriculture and water resource management.
Philippe Roudier is responsible for agriculture, biodiversity and climate at AFD's office in Abidjan, Côte d'Ivoire. Previously, he worked as Research Officer at AFD's Department of Economic Diagnostics and Public Policy, focusing on climate and weather models and on how to make them operational so that they are a useful tool for local communities. 
After graduating with an engineering degree from the National School for Water and Environmental Engineering of Strasbourg (ENGEES), Philippe Roudier completed his PhD at the International Research Center on Environment and Development (CIRED). His thesis was on the impact of climate change on agriculture and the assessment of weather and seasonal forecasts as an adaptation strategy in West Africa. He continued to focus on these topics at the European Commission Joint Research Center, incorporating the issue of water resources. After creating and working on models of natural catastrophes at Aon Benfield, a company specialized in risk management, he joined AFD in 2017.
Research program
AFD publications
Publications as an author

Publications as a coordinator

published in

October 2020

Exhibition

Research document

published in

December 2019