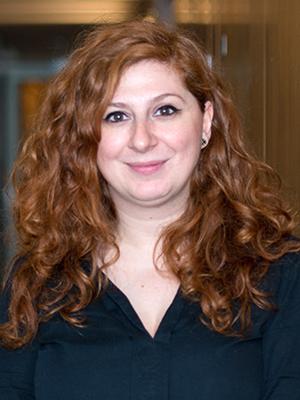 Expertise
Migration, Inequality, Poverty, Labor Market
Overview
Economist Anda David specializes in issues of socioeconomic inequality and international migration. 
As a research officer with AFD, she analyzes the impacts of emigration on the country of origin (economy, job market, female employment). She also studies the role inequality plays in social cohesion, demographics, growth and the effectiveness of development aid projects. She is charge of scientific coordination of the AFD-EU research facility on inequalities, the first European knowledge generation platform on this topic. In addition to providing new ideas for fairer societies for those working in the field at AFD, she assists them by conducting diagnostic studies of inequality and migration for the countries where they operate.
Before joining AFD's Research Department in 2015, Anda David worked on migration issues with the Organisation for Economic Co-operation and Development (OECD), the International Labour Organisation (ILO) and the World Bank. 
Anda David completed a doctorate with Paris Dauphine University and IRD "Development, Institutions and Globalization" (DIAL). Since then, she has continued to specialize in economic development, with a focus on migration and the labor market across the Middle East and North Africa. During her post-doctoral studies at Universidad Autónoma de Madrid, she researched return migration in crisis situations.
AFD publications
Publications as an author

Publications as a coordinator
Other publications
Media Appearances in English
Media Appearances in French