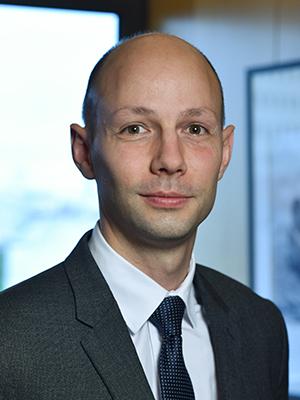 Executive Director of Innovation, Research, and Knowledge
Expertise
Development Economics, Development Financing, Human Capital Development, Education, Migration, Belt and Road Initiatives, Africa
Overview
Thomas Mélonio has been managing AFD's Innovation, Research and Knowledge Department since September 2018.
This department's mission is to find solutions to the complex challenges of sustainable development. It produces research that consistently contributes to promoting dialog and improving the advice given to AFD's partner countries. 
With this goal in mind, the department assesses the impact of projects already implemented, and finances innovative projects in the environmental sector (via the French Global Environment Facility, or the FGEF). It is also involved in sharing its knowledge and tools, both within AFD Group and with developing countries (via the organization of international conferences and AFD Campus). 
An economist by training, (HEC, PhD from the IEP in Paris), Thomas Mélonio joined AFD in 2005 and quickly moved to the Research Department. His work then focused on methods for human capital development, the financing of education and higher education, and international migration. From 2012 to 2017, he was deputy adviser and then adviser to the French President on Africa. He returned to AFD in 2017 to head the Partnerships Department and then became Executive Director for Innovation, Research and Knowledge in 2018.
Other publications
Media Appearance in English
Media Appearances in French