Library
2 result(s) for your search
Recent experience shows that development projects must avoid various pitfalls when working to stabilize conflict zones. Mediation, reintegration, and negotiation projects must not neglect political motivations or the impacts of solidarity amongst factions. Actions conducted locally must be...
Published in November 2023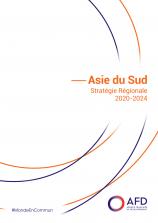 AFD Group's priorities in South Asia over the coming years are part of the French strategy for the Indo-Pacific and res¬pond to the region's climate-related, environmental and social challenges. They are aligned with the sectors in which French expertise is recognised and where French enter¬...