Library
3 result(s) for your search
We use
a
multilevel approach to characterize the relationship between weather shocks and (internal and international) migration intentions. We combine individual survey data on migration intentions with measures of localized weather shocks for Western African countries over 2008-2016.
A
meta
Published in October 2019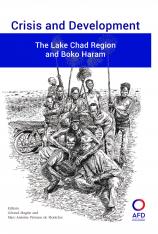 region of Lake Chad, one of the great cross-border areas of Sahelian Africa, at the crossroads of Africa savannahs and desert, of West Africa and Central Africa. This study is the first to address the Boko Haram crisis from
a
perspective transcending the political and linguistic boundaries between
The Millennium Ecosystem Assessment has clearly demonstrated that all the Earth's ecosystems have now been dramatically transformed through human actions. The resulting biodiversity loss is undermining the provision of
a
wide range of ecosystem services on which humanity depends. In this context of unprecedented crisis, protected areas, which have long been the cornerstone of biodiversity conservation, are expected to play
a
central role.