Library
3 result(s) for your search
Social assistance and climate resilience programme in Mauritania In Mauritania,
a
TEKAVOUL social protection system allows families to keep children in school. It is
a
support and
a
regular payment of money collected during 5 years, ie
a
financial security. Find out more ► the Sahel Alliance website Read the project note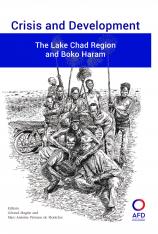 region of Lake Chad, one of the great cross-border areas of Sahelian Africa, at the crossroads of Africa savannahs and desert, of West Africa and Central Africa. This study is the first to address the Boko Haram crisis from
a
perspective transcending the political and linguistic boundaries between
and rural markets have become roughly equivalent in economic importance, thereby both play
a
decisive role in local agriculture; grains and cereals make up less than half of people's average food consumption—these are the key takeaways of urban surveys on household consumption in West Africa, Cameroon and Chad between 2001 and 2011.