Supporting sustainable development: AFD's offer to SOEs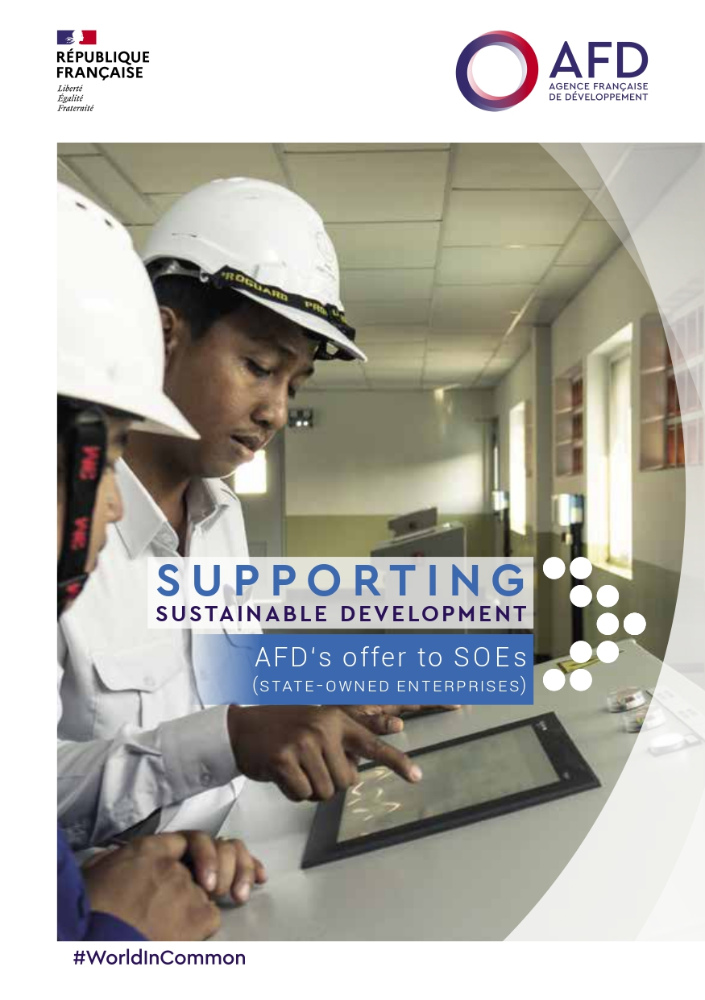 State-Owned Enterprises (SOEs) play a key role in the access to public services and implementation of public policies especially in sectors related to infrastructure such as energy, water and transport. Their weight in the economy is important in terms of such things as employment, investment and revenues, and the impact on public finance can be significant and justify specific support and attention. These are the reasons why AFD supports these actors, particularly in Southeast Asia.
This brochure aims to present AFD's offer to SOEs through several examples of long-terms and successful partnerships: PLN in Indonesia, PPWSA in Cambodia, EVN in Vietnam and ADY in Azerbaijan.
2.41 MB (pdf)
downloaded 108 times