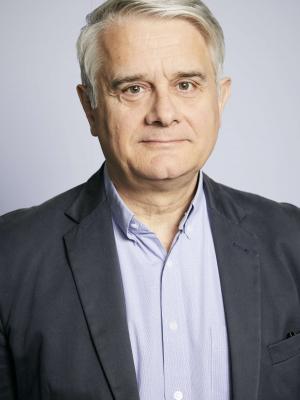 Executive Director of Geographies - Agence Française de Développement (AFD)
Takes part in committee(s) and board(s)
Professional experience
Philippe Orliange has been Executive Director of Geographies at AFD since April 2022.

Philippe Orliange graduated from the Paris Institute of Political Studies (international relations) and is a career diplomat. Representing the French Ministry of Foreign Affairs, he has served in the Congo, Kenya, New York (Permanent Mission to the United Nations), Colombia, Vietnam and South Africa. He has also held various positions at the Ministry's central administration (Africa, United Nations, International Cooperation and Development) and at the Office of the Minister for Cooperation.

At AFD, Philippe Orliange held various positions from 2006 to 2022. He was a Country Director (Lebanon, Egypt), then Deputy Director of the Mediterranean and Middle East Department. He went on to become Deputy Director, then Director, of AFD's Latin America and Caribbean Department from 2011 to 2014. He was subsequently Director of the Strategy, Partnerships and Communication Division and a member of the Executive Committee from 2014 to 2017, prior to becoming Regional Director for Brazil-Southern Cone until 2021. He went on to serve as Director of the Eastern Europe, Middle East and Asia Department from September 2021 to March 2022.