2022 Activity and Corporate Social Responsibility Report
published in
October 2022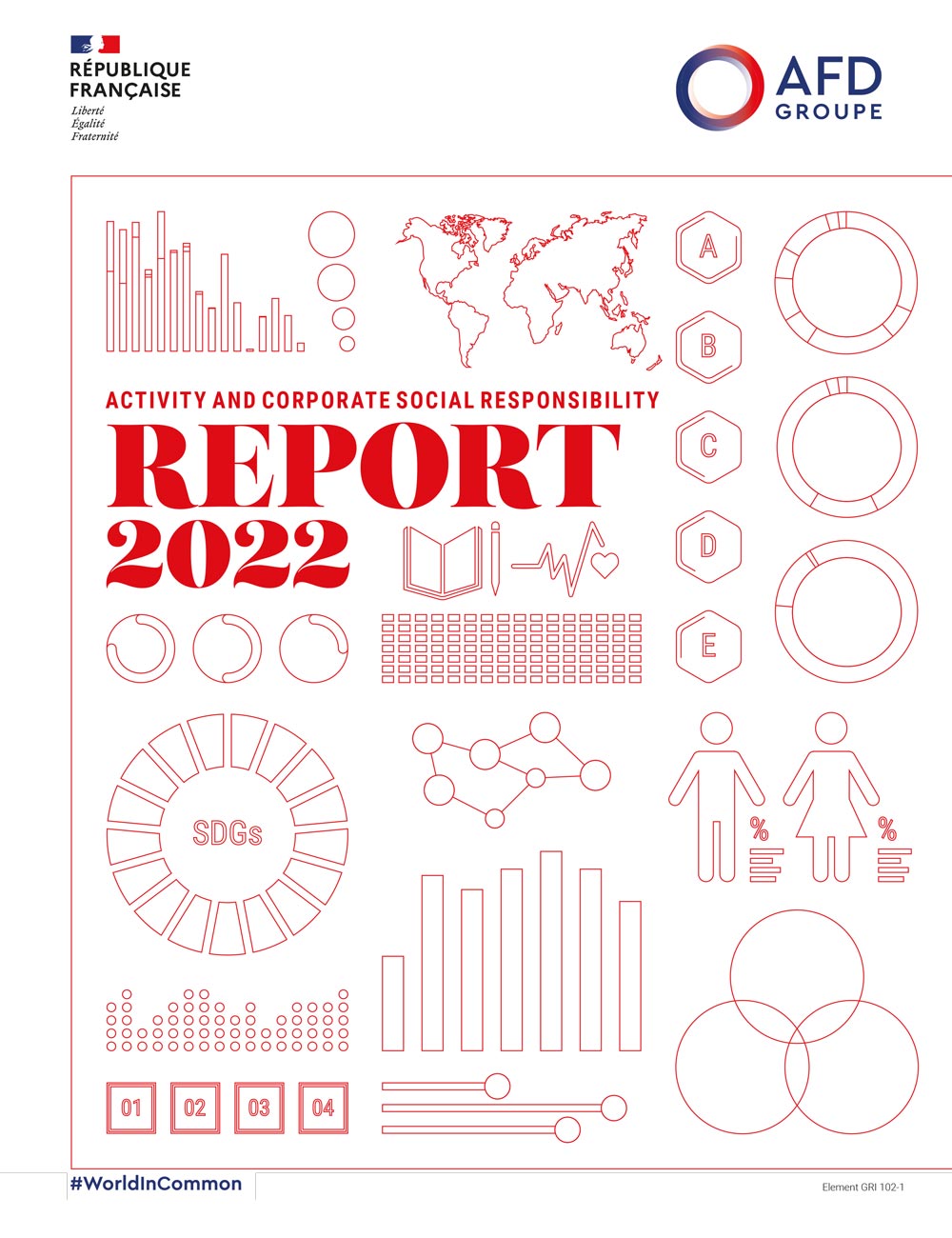 AFD Group releases its Activity and Social Responsibility Report (RARES), which reports on its contribution to the United Nations Sustainable Development Goals (SDGs). 
The 2022 edition of the Activity and Social Responsibility Report concretely reflects the alignment of our actions with the SDGs. For the first time, we are presenting a "100% SDG" report. The Group's actions are structured around the five pillars of the 2030 Agenda:  planet, people, peace, prosperity and partnerships, in line with the "100% Paris Agreement" and "100% Social Link" strategies pursued by AFD over the past five years.
In 2021, AFD Group financed more than 1,000 projects in 115 countries in support of the SDGs for a total amount of €12.15 billion.
Download the report available below to find out more.