TCFD (Task-Force on Climate Related Financial Disclosure) Report
published in
October 2021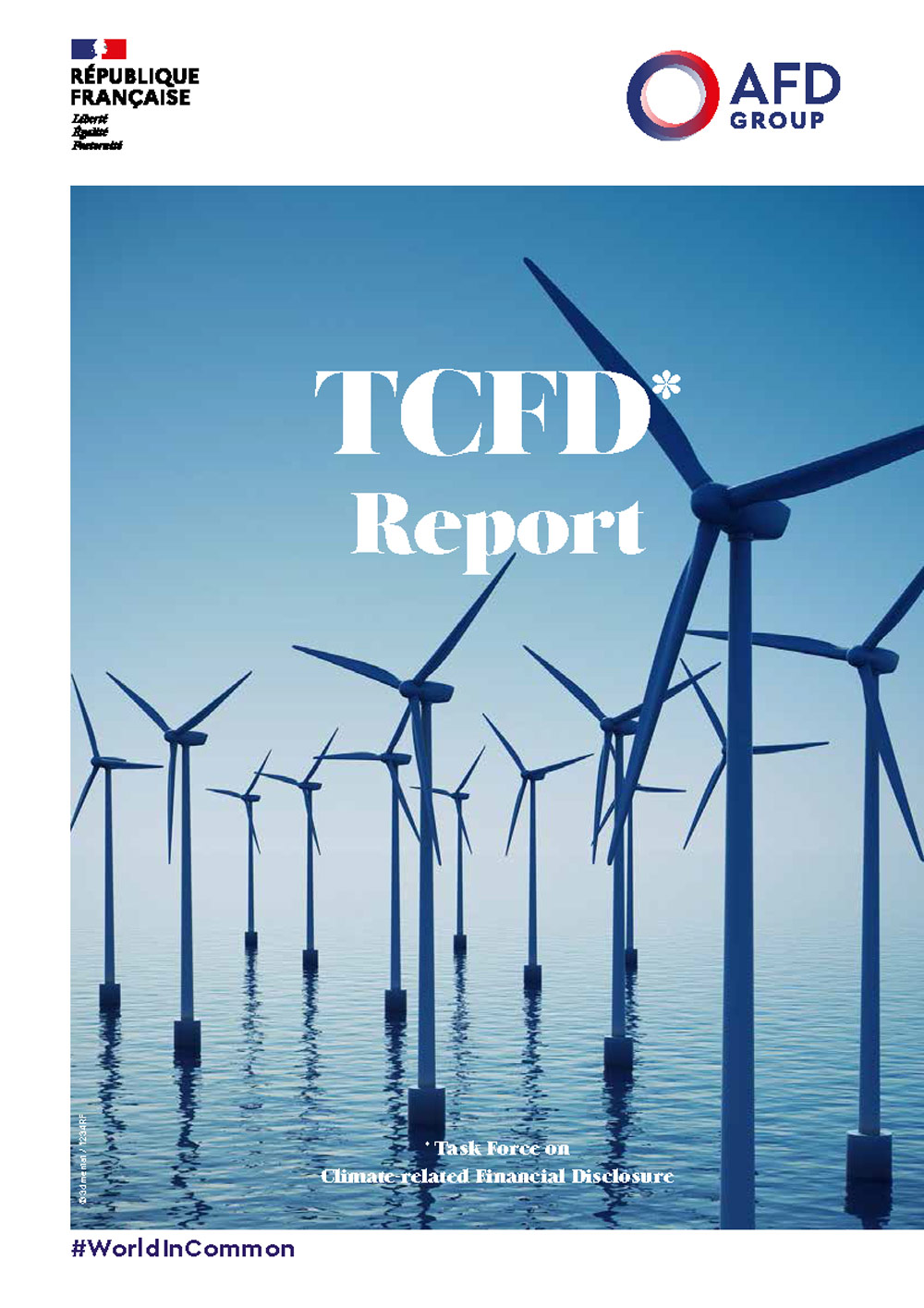 The Task-Force on Climate-Related Financial Disclosure (TCFD) aims to improve corporate climate-related financial transparency. It encourages companies to disclose information on how climate-related opportunities and risks are taken into account in their governance, strategy, risk management and metrics used. 
     
As a financial institution, AFD Group is subject to French and European regulations on financial climate risks. The Group gives a central place to climate-related opportunities and risks in its governance, in its dialogue with clients and partners, in the choice of operations financed, and in the various indicators used to monitor the Group's activities. This report establishes and documents this, in order to allow regular exchanges on these subjects with all counterparties.
The publication of the TCFD report contributes to the Group's transparency and accountability efforts on climate issues and is part of a partnership approach. Helping our clients and partners to become aware of the financial risks of climate change and encouraging them to better identify development opportunities in light of the goals of the Paris Agreement is one of the main missions of a public development bank.