AFD and the Energy Transition in New-Caledonia
published in
November 2022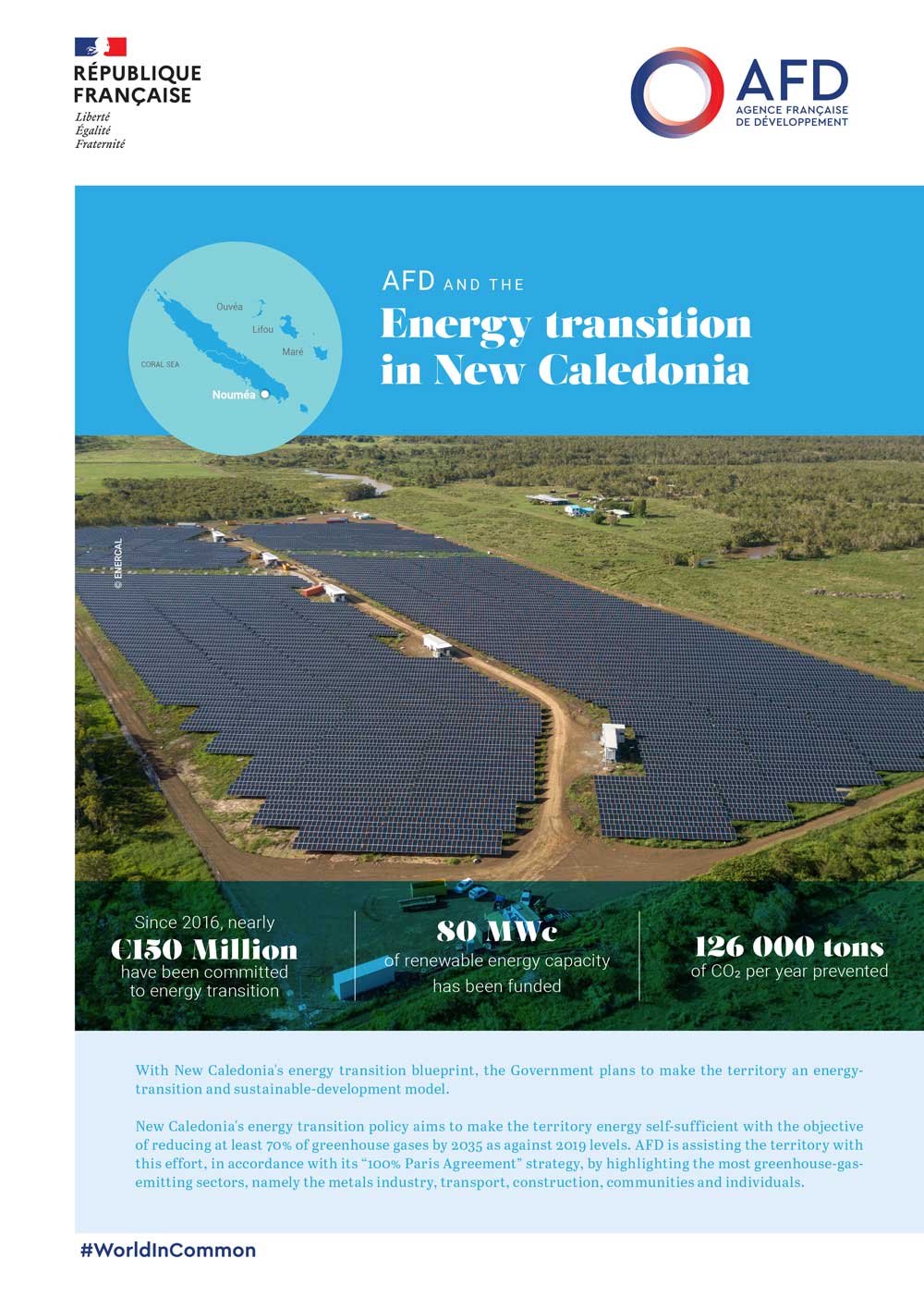 With New Caledonia's energy transition blueprint, the Government plans to make the territory an energytransition and sustainable-development model.
New Caledonia's energy transition policy aims to make the territory energy self-sufficient with the objective of reducing at least 70% of greenhouse gases by 2035 as against 2019 levels. AFD is assisting the territory with this effort, in accordance with its "100% Paris Agreement" strategy, by highlighting the most greenhouse-gasemitting sectors, namely the metals industry, transport, construction, communities and individuals.
Download the brochure available below to find out more.