AFD Group and Support to Energy Transition Policies
published in
November 2022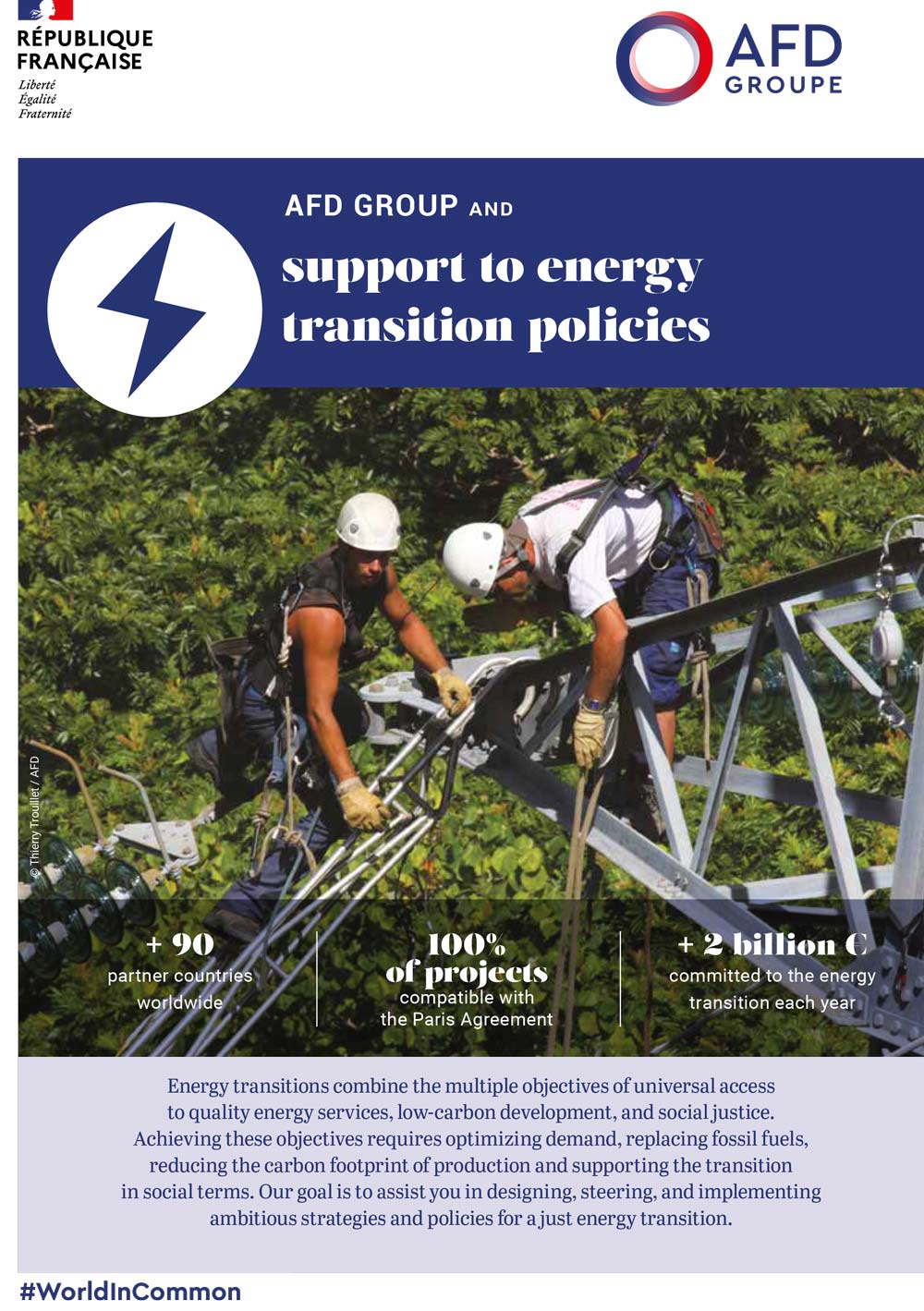 Energy transitions combine the multiple objectives of universal access to quality energy services, low-carbon development, and social justice. Achieving these objectives requires optimizing demand, replacing fossil fuels, reducing the carbon footprint of production and supporting the transition in social terms.
AFD Group's goal is to assist its partners in designing, steering, and implementing ambitious strategies and policies for a just energy transition.
Download the brochure available below to find out more.