AFD Group Exclusion list
published in
January 2023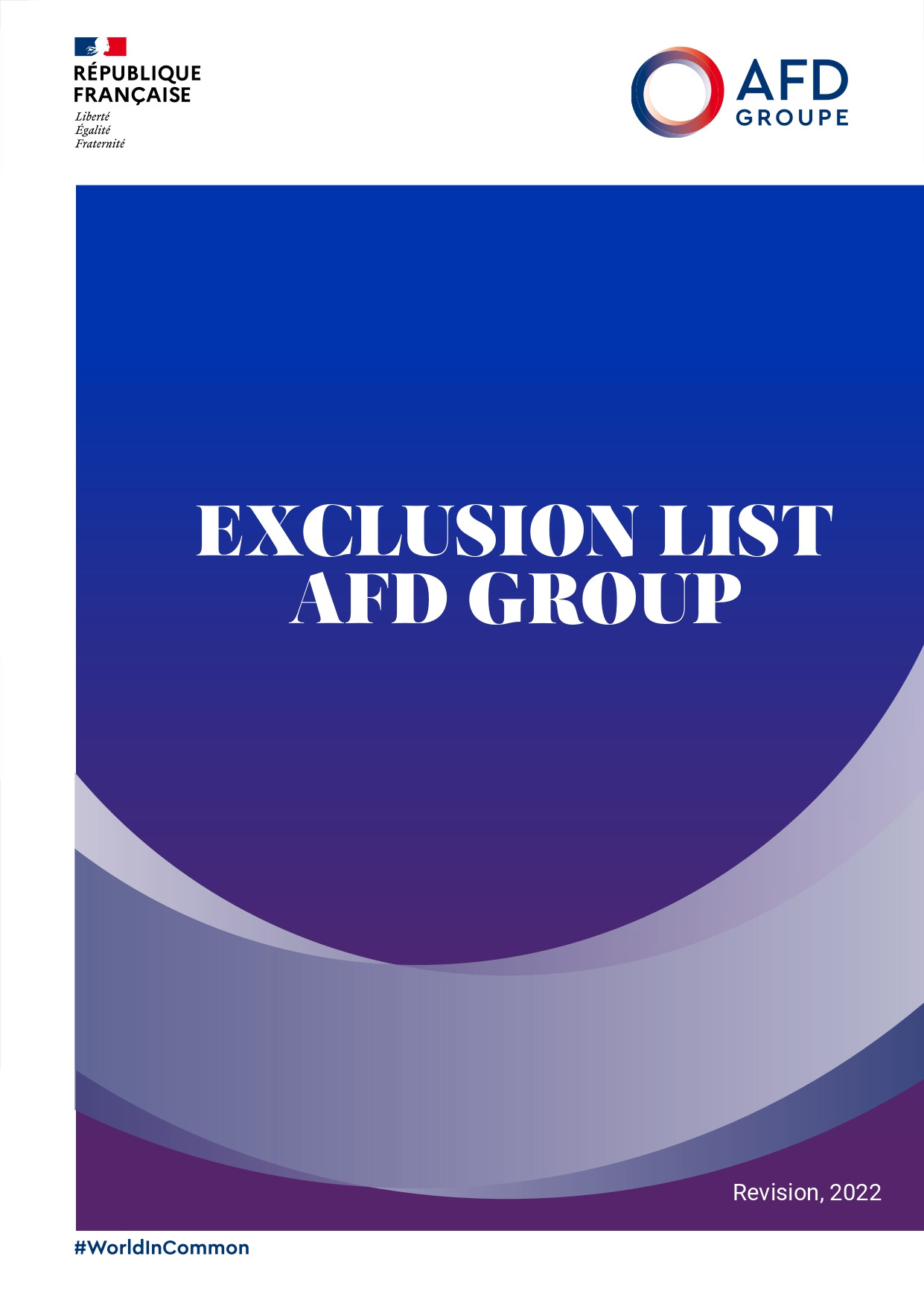 The objective of the exclusion list is to clearly indicate the activities that the Group refuses to finance due to ethical, regulatory, environmental or social criteria, and arising from the application of normative requirements as well as its strategic choices.
The present exclusion list is a result of cross-cutting work by the Group and is applied by its member entities: AFD and its subsidiaries Proparco and Expertise France. The list concerns all of the new financing granted in foreign States and in Overseas France.
The Group has established high standards for social responsibility in order to ensure that its mission and its commitments are in coherence with the quality of its interventions and their sustainable development impacts. The present exclusion list is one of the tools used to implement these standards.