Ethiopia
Ethiopia is the second most populous country in Sub-Saharan Africa and stands out for the dynamism of its economy, which is due to the Government's strong determination to modernize the country. AFD is supporting it in the fields of energy, water, urban planning and also supports the private sector.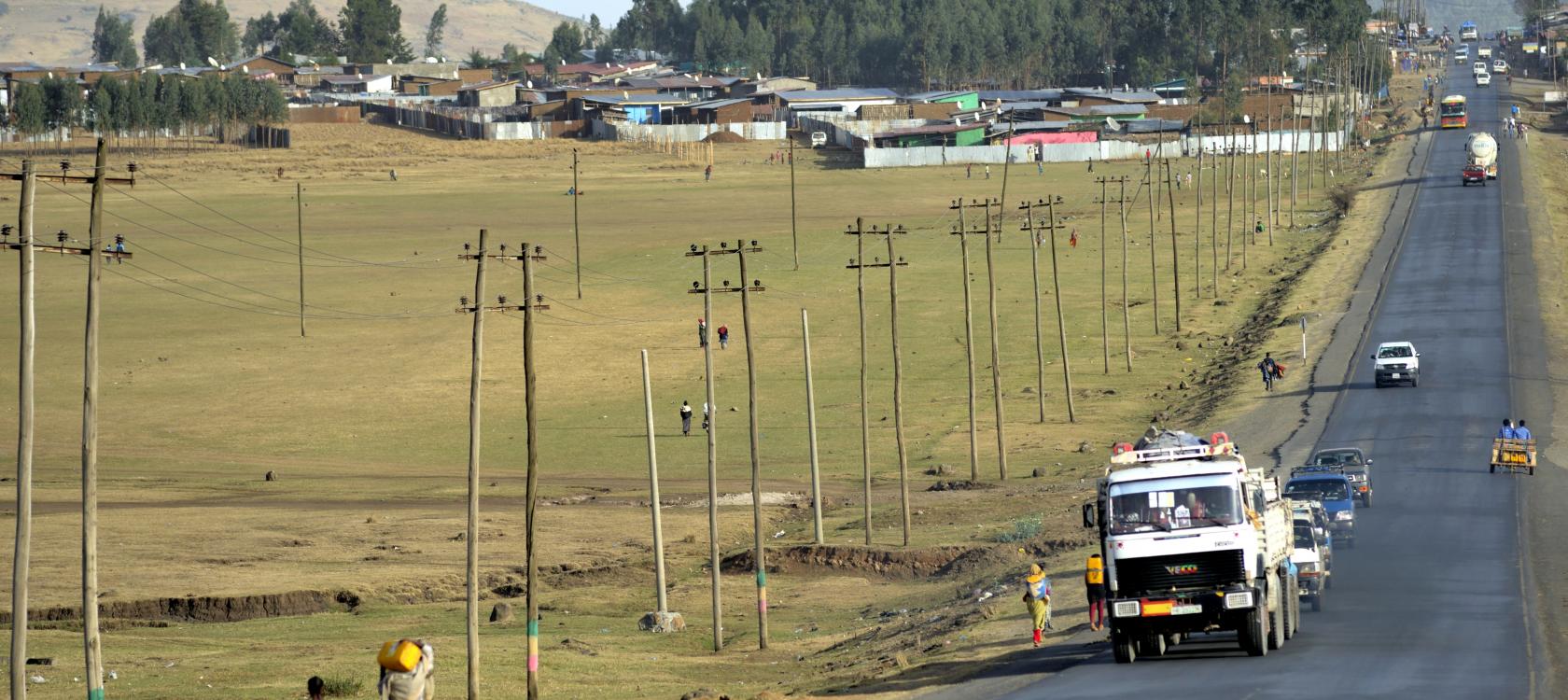 AFD and Ethiopia: Boosting economic dynamism

Turning energy into an engine for growth
Improving the quality of life for city dwellers
Supporting the private sector and job creation
Turning energy into an engine for growth
Improving the quality of life for city dwellers
Supporting the private sector and job creation
50
projects financed in 20 years
2.5
million Ethiopians benefit from projects
525
million euros committed since 1997
Ethiopia is a country with 98 million inhabitants in a territory covering 1.1 million km2 in the Horn of Africa. Its annual economic growth stood at 10.4% between 2004 and 2014, i.e. one of the highest for a non-oil producing Sub-Saharan African country. This performance is the result of a proactive policy implemented by the Government via the Growth and Transformation Plan (GTP). It aims to modernize agriculture, develop industry, strengthen and diversify exports, extend and modernize infrastructure and support social services. 
Indeed, Ethiopia is also a largely agricultural country with limited industrialization. The Ethiopian Government's objective: ensure green, strong and inclusive growth to allow Ethiopia to achieve middle-income country status by 2025.
AFD has had an agency in Ethiopia since 1997, but has been operating in the country since 1993. It operates through loans to the State, direct loans to State-owned companies and guarantees to facilitate access to financing (ARIZ). It focuses on the energy, water and urban development sectors, and also provides strong support to the private sector to boost growth and employment. 
 
In 2017, the Addis Ababa agency celebrated the 20th anniversary since it opened in the country. Several events were organized during the year to celebrate this anniversary. 
Interactive map
This map is for illustrative purposes only and does not engage the responsibility of the AFD Group
See map of all projects
Downloads
Evaluation document
In Ethiopia, for the "Wind power" sector, the project to support the construction of the Ashegod

...
May 2018
Voir toutes les ressources