The Environmental and Social Complaints Mechanism - 2020 Activity Report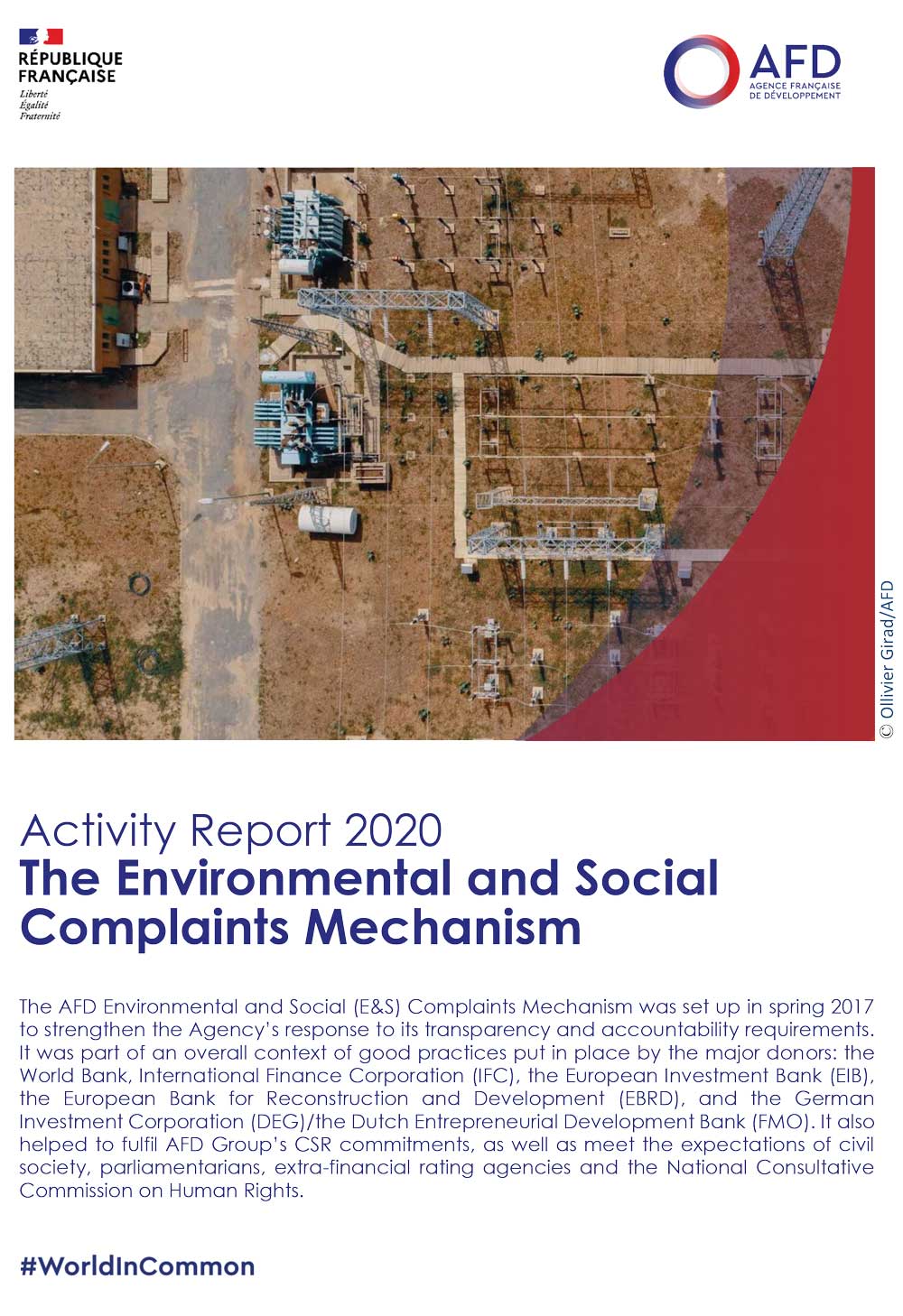 The AFD Environmental and Social (E&S) Complaints Mechanism was set up in spring 2017 to strengthen the Agency's response to its transparency and accountability requirements. It was part of an overall context of good practices put in place by the major donors: the World Bank, International Finance Corporation (IFC), the European Investment Bank (EIB), the European Bank for Reconstruction and Development (EBRD), and the German Investment Corporation (DEG)/the Dutch Entrepreneurial Development Bank (FMO).
It also helped to fulfil AFD Group's CSR commitments, as well as meet the expectations of civil society, parliamentarians, extra-financial rating agencies and the National Consultative Commission on Human Rights.
Read the Mechanism 2020 activity report.