Infographic – Our activity in favor of Agriculture, Rural Development and Biodiversity
published in
November 2023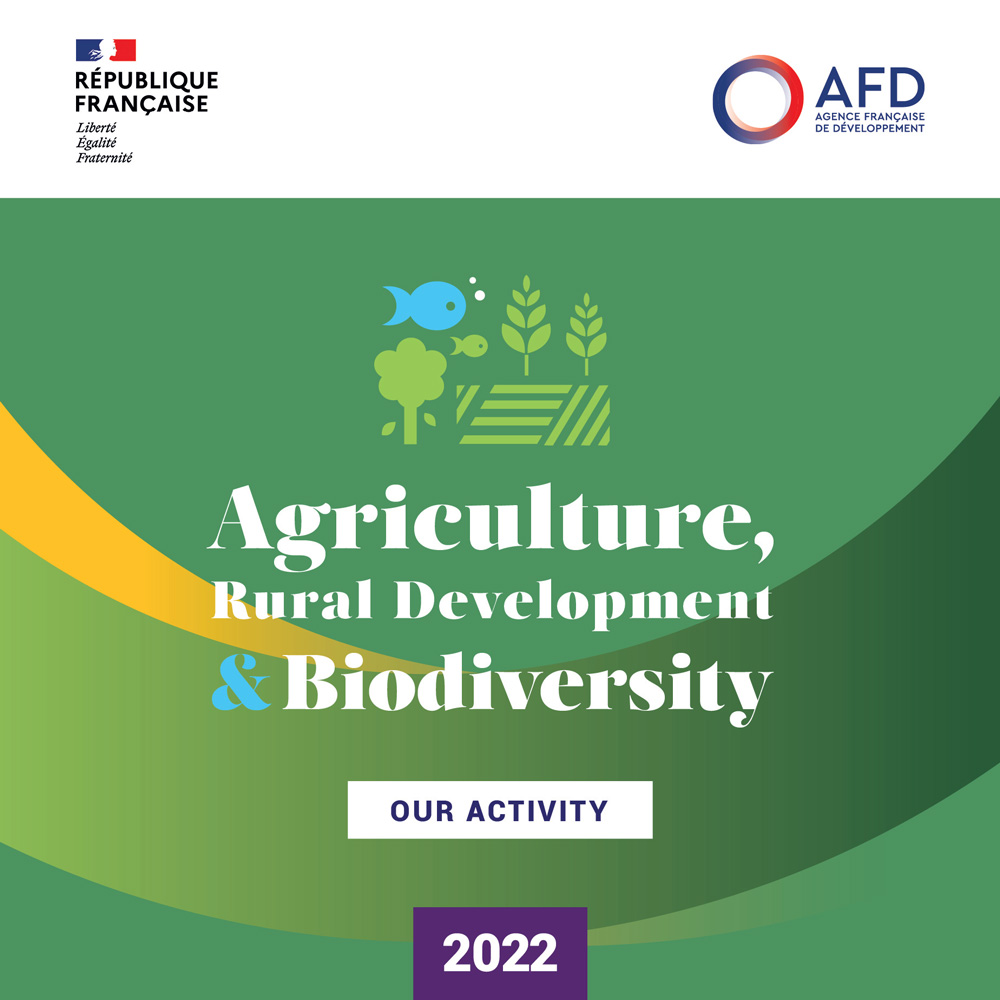 In 2022, €1.18 billion committed to agriculture, rural development and Biodiversity. Our commitments have grown sharply in Asia, but Africa remains a priority for AFD in this sector.
Climate and gender equality are core aspects of our projects. 63% of projects also benefit the climate, through actions involving adaptation to the effects of climate change and mitigation of greenhouse gas emissions. 35 projects will help reduce gender inequalities, representing 61% of the total amount of funding in the sector (€722 billion).
Key figures, flagship projects: discover the key areas of our activity to support Agriculture, Rural Development and Biodiversity in 2022 in the downloadable infographic below.
---
To go even further, also discover the 2022 activity report.
Institutional document

Reviews and Activity Reports