Nature and Biodiversity – 2022 Activity Report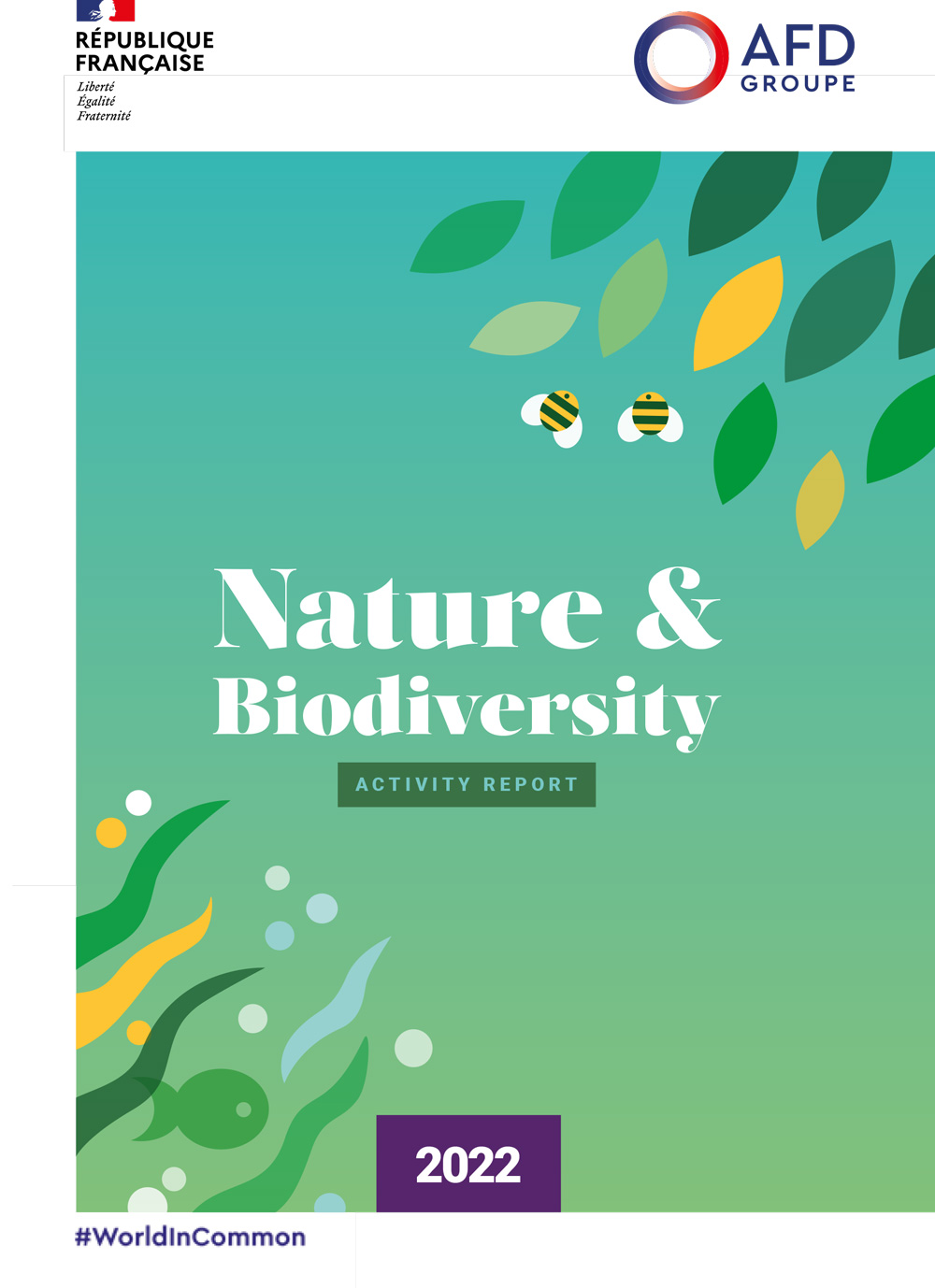 In 2022, the 196 members of the Convention on Biological Diversity adopted the new Kunming-Montreal Global Biodiversity Framework (GBF) at COP15 biodiversity. This ambitious agreement sets clear goals and targets to halt biodiversity loss by 2030. For AFD, this agreement is binding and confirms biodiversity as a transversal strategic marker, just like the climate.
AFD Group committed 736 million euros to biodiversity in 2022 in developing countries and French overseas territories, representing 6.5% of the Group's total commitments. The year was also marked by numerous partnerships and unprecedented mobilization for the protection of resources.
Download the activity report below to find out all about AFD Group's action in favor of nature in 2022.
Institutional document

Reviews and Activity Reports

Infographics