AFD and the Protection of Biodiversity in China
published in
December 2022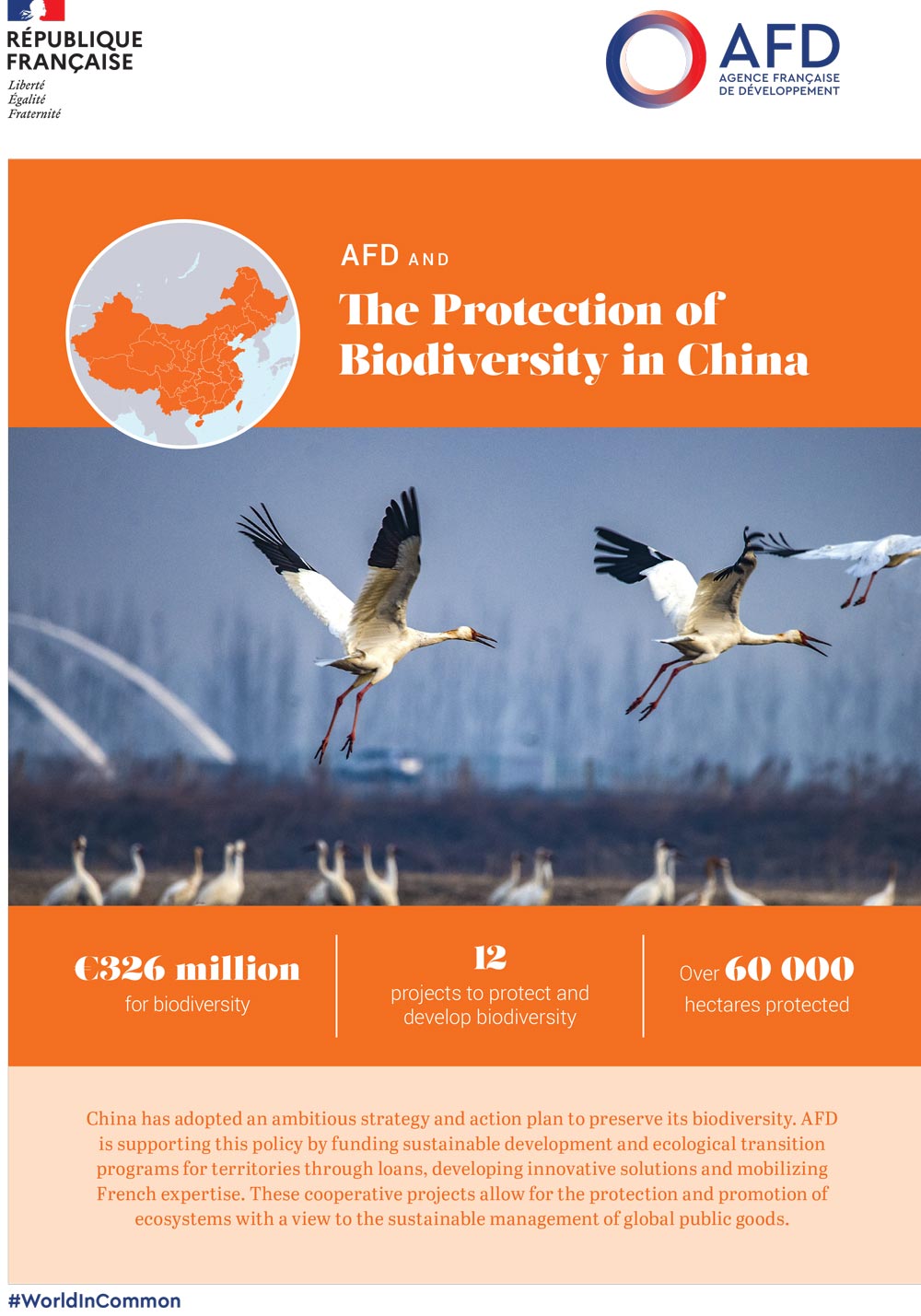 China has adopted an ambitious strategy and action plan to preserve its biodiversity. AFD is supporting this policy by funding sustainable development and ecological transition programs for territories through loans, developing innovative solutions and mobilizing French expertise. These cooperative projects allow for the protection and promotion of ecosystems with a view to the sustainable management of global public goods.
Download the brochure available below to find out more about our action in favor of biodiversity in China.
The brochure is also available in Chinese.