Emerging Technologies and Development Banks: A New Intelligence Paradigm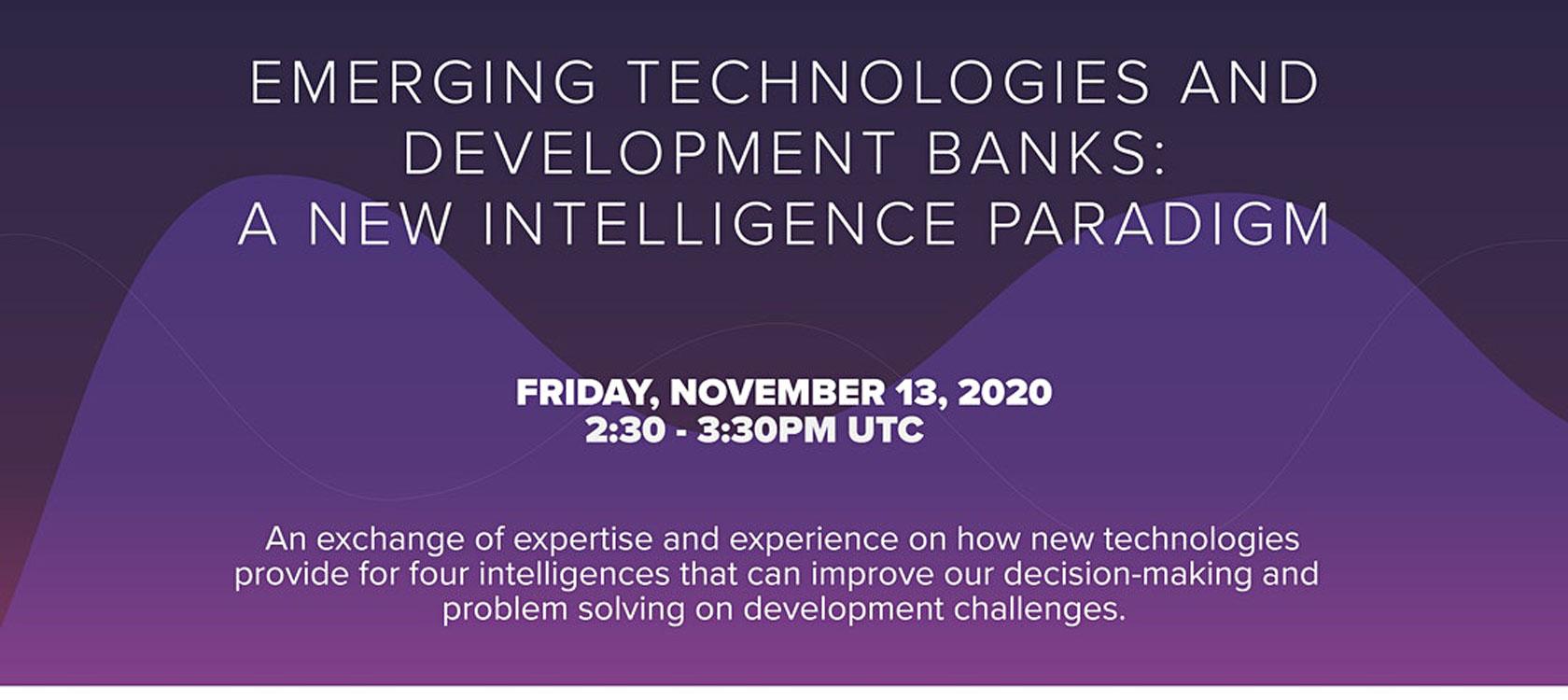 when ? where ?
The
Friday
13
November
2020
3:30-4:30 PM (Paris, CET)
In parallel with the Finance in Common Summit, AFD and the Governance Lab will host a webinar discussing four types of "intelligence," from artificial intelligence, which uses data to solve problems and improve performance, to collective intelligence, which harnesses the wisdom of crowds to access ideas and insights to complement the work of public institutions. The overall goal is to sharpen decision-making processes to improve public services, from water and sanitation to healthcare, using all the resources at our disposal.
With only 10 years left ahead in the 2030 Agenda, significant work remains to be done to meet the Sustainable Development Goals. Much of the world faces major threats from climate change and biodiversity loss, and its inhabitants still lack access to health care, education, or clean water. At the same time, emerging technologies are rapidly transforming the environment in which development banks' work takes place.
New intelligences, born from emerging technologies, have the potential to improve how decisions are made and how problems are solved. Existing and emerging technologies generate four types intelligence that can help development banks find innovative solutions to pressing problems, including:
Data Intelligence: technologies and methodologies that use analysis or visualization of data to support decision-making processes.
Artificial Intelligence: technologies that can learn from and improve their performance through data, examples, and experience to solve given problems and tasks.
Collective Intelligence: using the wisdom of crowds to access ideas and insights beyond the traditional boundaries of public institutions and expertise.
Embodied Intelligence: physical technologies that are capable of acting in the real world.
Investing in these intelligences will be key for development banks, government and the private sector in the decade to come to face development challenges. But, in an ever-moving field submitted to strong "hype cycles", distinguishing concrete and promising opportunities from risky or over-reaching initiatives necessitates a solid methodology and extensive knowledge. As the on-going debate on data privacy reveals, citizens' growing concerns on the ethics of the new intelligences raises the question of their regulation and their integration in our lives and businesses practices.
Watch the event replay:
when ?
Friday
13
November
2020
3:30-4:30 PM (Paris, CET)
Speakers
Sandrine
BOUCHER
Director of Innovation, AFD
Shachee
DOSHI
Program Officer, USAID
Marc
LEPAGE
Technology Innovation Specialist, Asian Development Bank
Nii
QUAYNOR
Chairman of the Board, Ghana Dot Com
Carlos
SANTISO
Corporate Director, Governance Practice, Latin American Development Bank
Stefaan
VERHULST
Chief Research and Development Officer, The GovLab
Location of the event
Siège de l'AFD
5 rue Roland-Barthes
75012
Paris