2021 Universal Registration Document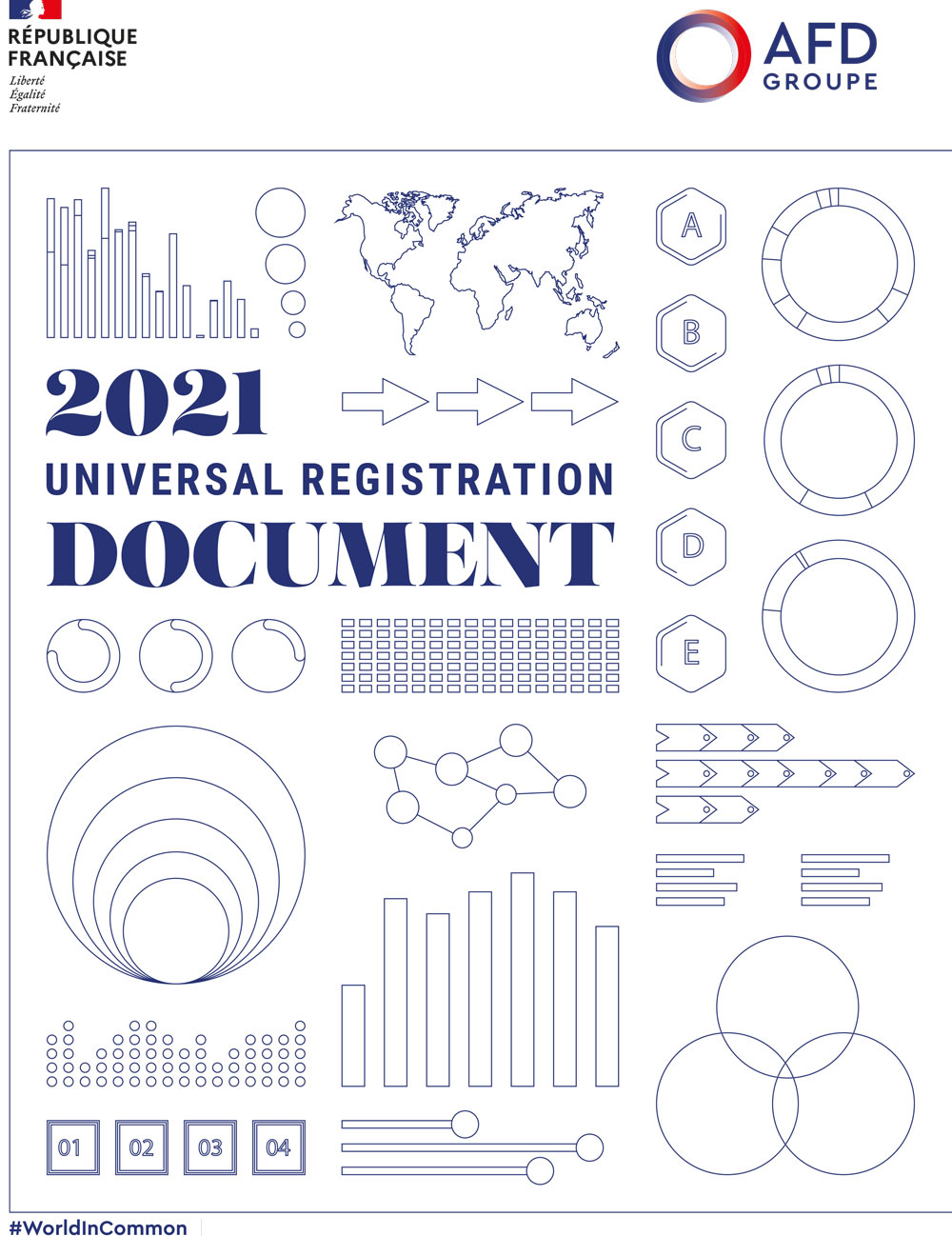 Eighty years after its creation by General de Gaulle on 2 December 1941, the AFD Group continues its relentless quest for impact. It is in this spirit that AFD, guided by the 2030 Agenda of the United Nations, maintained a very high level of approvals in 2021, to the tune of €12.1bn, to finance nearly 1,000 projects in 115 countries.
On the strength of its humanist mission, AFD works "alongside others" as part of an offer resolutely focused on its customers and partners. First, by supporting their initiatives very early on, as evidenced by the ramping up of project preparation funds such as FAPS and FEXTE, and by supporting their diversity. 
AFD also undertook initiatives to support companies weakened by the collateral effects of the ongoing Covid-19 pandemic: €600M were rolled out in 2021 as part of the Choose Africa initiative. The moratoriums granted were also extended.
 
Pursuant to our strategic plan, we met our "100% Paris Agreement" commitment, recording €6bn in climate co-benefit commitments, as well as our "100% social link" objective. 
Re-elected as the Chair of the International Development Finance Club (IDFC), AFD remains very committed to the Finance in Common Summit (FiCS) movement, which brings together the 530 public development banks, and third edition of which will take place in Abidjan in October 2022.