AFD and Urban Mobility
published in
September 2022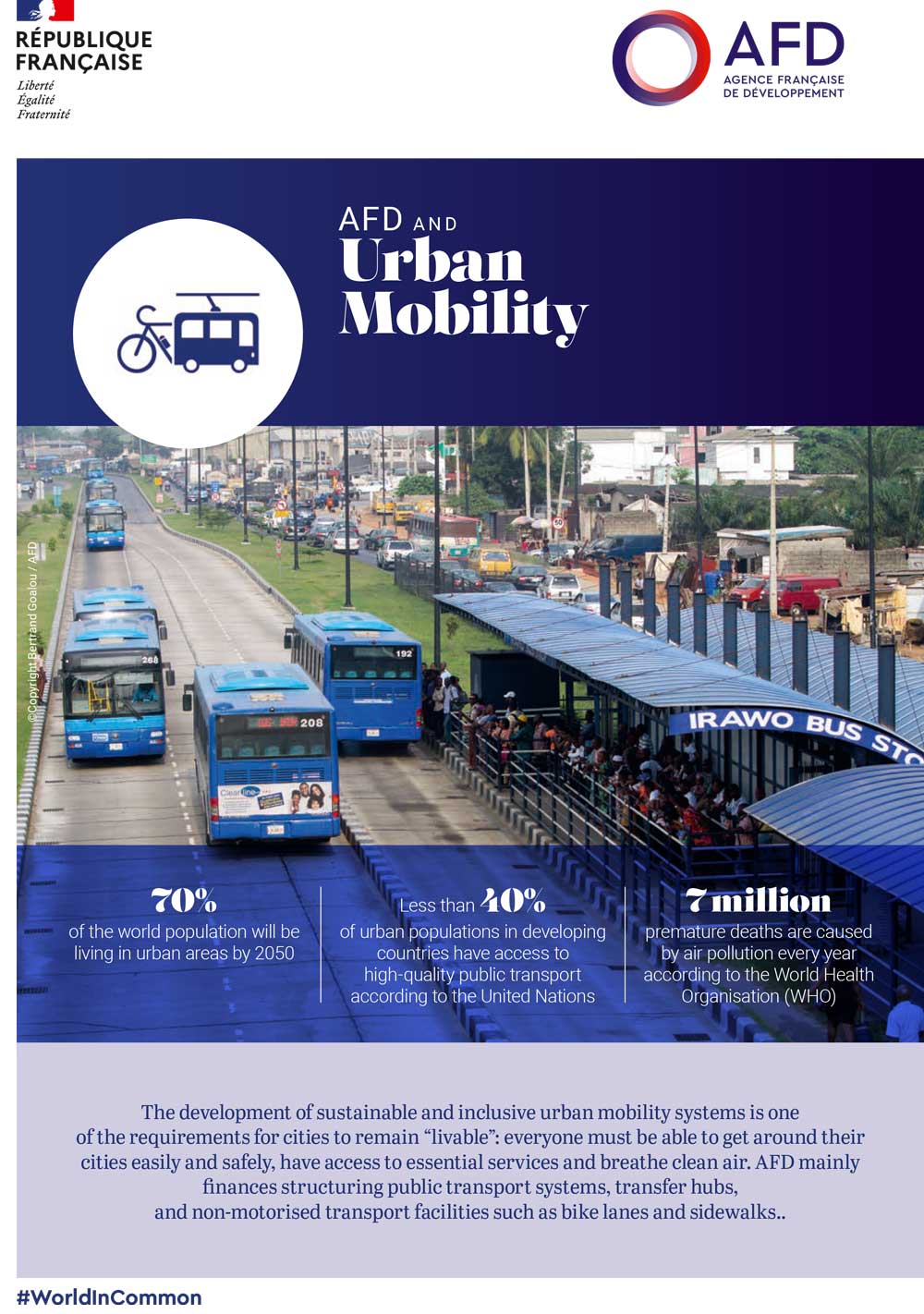 The development of sustainable and inclusive urban mobility systems is one of the requirements for cities to remain "livable": everyone must be able to get around their cities easily and safely, have access to essential services and breathe clean air.
AFD mainly finances structuring public transport systems, transfer hubs, and non‑motorised transport facilities such as bike lanes and sidewalks.
Download the brochure available below to find out more about AFD's action in favor of urban mobility.