Corporate Social Responsibility & Activity Report 2023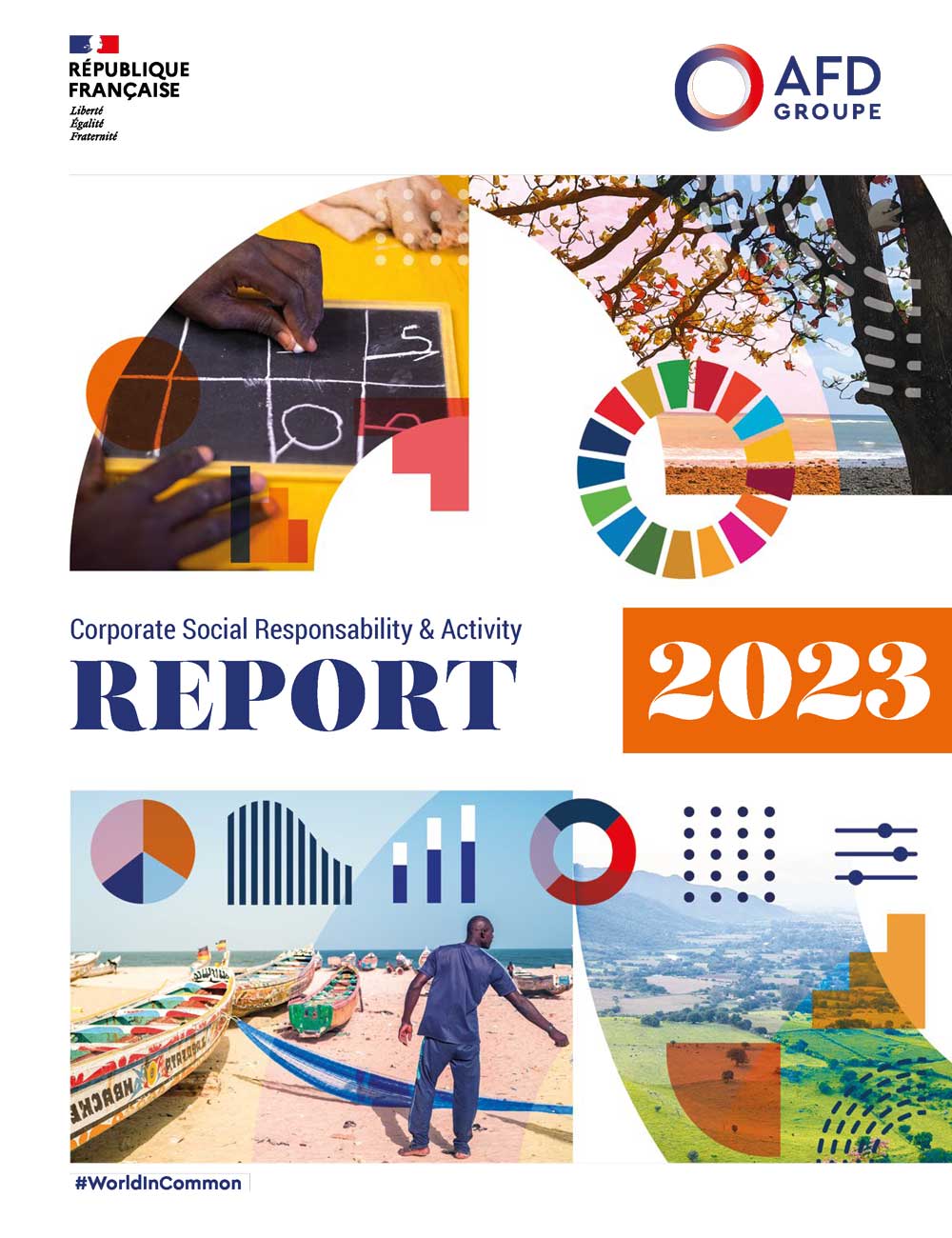 AFD Group presents a "100% SDG" corporate social responsibility and activity report. The 2023 edition concretely reflects the alignment of the Group's activities with the Sustainable Development Goals (SDGs) of the United Nations.
In 2022, the AFD Group financed more than 1,000 new projects and reached an unprecedented level of cash outflow of more than 9 billion euros. This track record, which represents nearly 30% of France's official development assistance, has helped bring this policy to a historic level, representing 0.56% of our gross national income. The Group has maintained a high level of ambition to finance solidarity investments in more than 150 countries and 11 French overseas departments and territories. This year again, this enhanced ambition for French policy obliges the AFD Group to be exemplary in terms of corporate social and environmental responsibility, both in our activity and in our management.
With this in mind, the executive summary of the 2023 report, downloadable below, reflects the AFD Group's contribution to the SDGs, around the five pillars of the 2030 Agenda: Planet, Population, Peace, Partnerships and Prosperity.
---
Also available: A datawall to discover how AFD Group's activities are aligned with the SDGs
Institutional document

Reviews and Activity Reports

Institutional document

Reviews and Activity Reports

Institutional document

Financial Communication