Evaluation summary - Policy-based loan on maritime logistics sector in Indonesia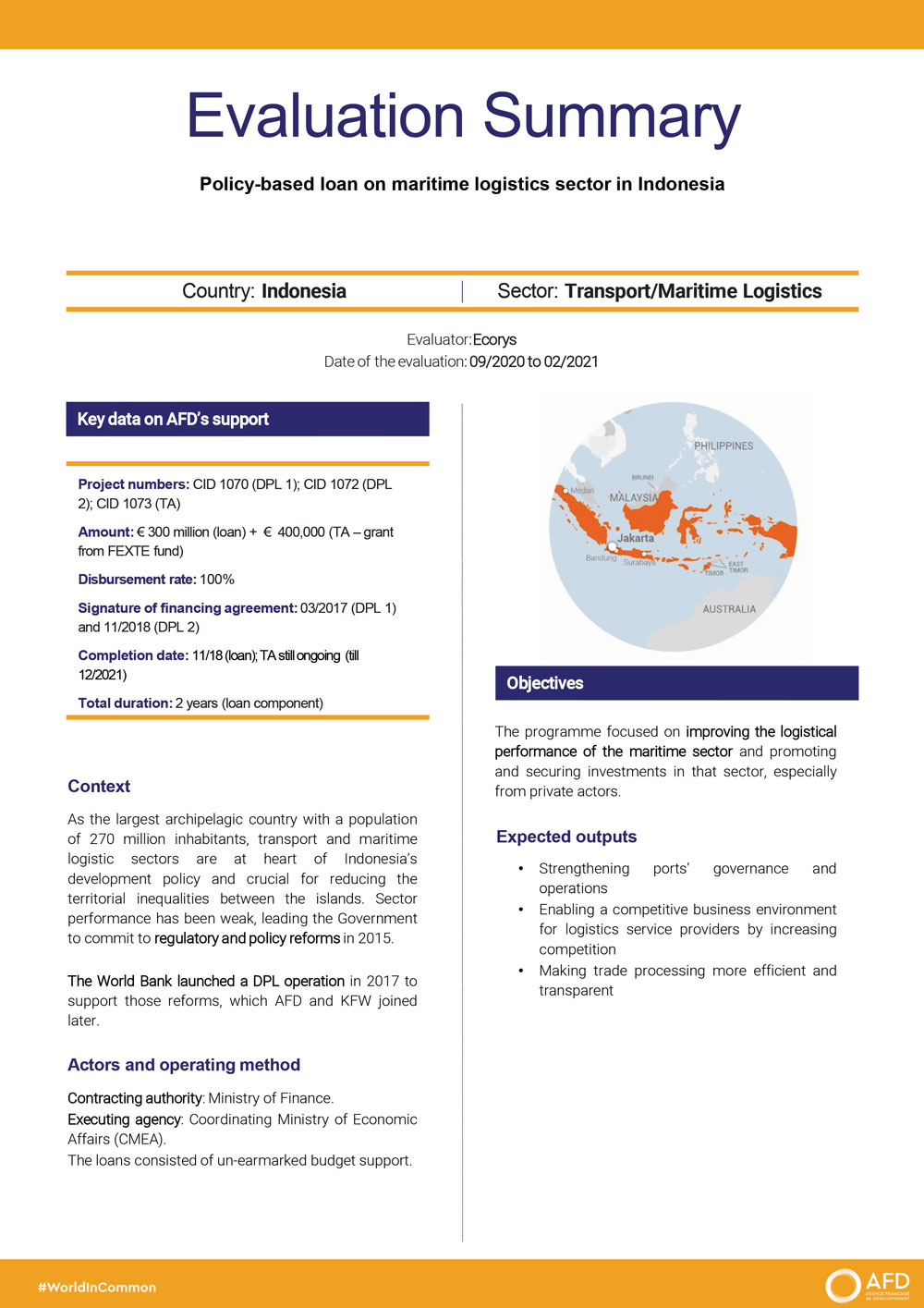 In Indonesia, the policy-based loan on maritime logistics (CID1070 (DPL1), CID1072 (DPL2), CID1073 (TA)) was subject to an evaluation between September 2020 and Feb 2021.
Transport and maritime logistic sectors performance has been weak, leading the Government to commit to regulatory and policy reforms in 2015. The World Bank launched a DPL operation in 2017 to support those reforms, which AFD and KFW joined later. The programme focused on improving the logistical performance of the maritime sector and promoting and securing investments in that sector, especially from private actors.
The DPL Logistics has been a relevant programme, consistent with the Government of Indonesia's strategic priorities, with strong government ownership and with positive effects on government capacity in all the pillars of the associated policy matrix. However, as a co-financier of a World Bank-led operation, AFD's added value was fairly modest.