Impact Evaluation - A Map of Uses
published in
October 2022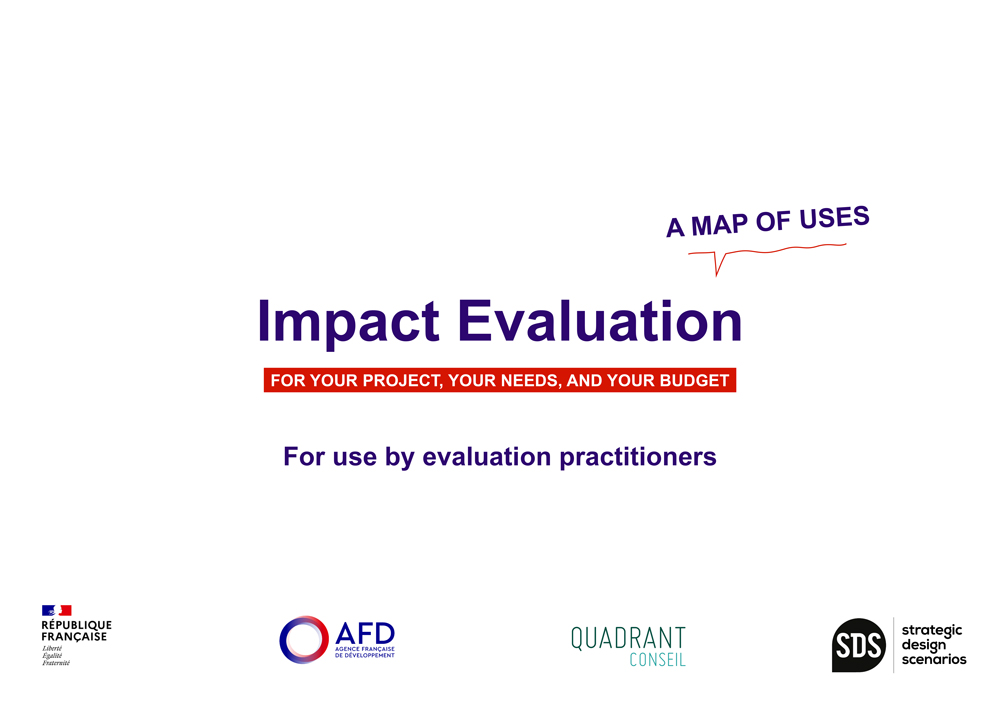 The best form of impact evaluation is that which is useful to AFD and its partners. Various types of methodological approaches can be used depending on the contexts and the issues at stake.
This impact evaluation map of uses has been produced for evaluation officers, to help them understand the nature of evaluation needs and to propose possible solutions to their counterparts.
This map was designed by collecting concrete uses of impact evaluations at AFD, but it can be used and adapted for other institutions. It is accompanied by individual "method sheets" that describe the different approaches to impact evaluation, their steps and the conditions required to implement them.