Procurement guidelines for AFD-financed contracts in foreign countries
published in
November 2020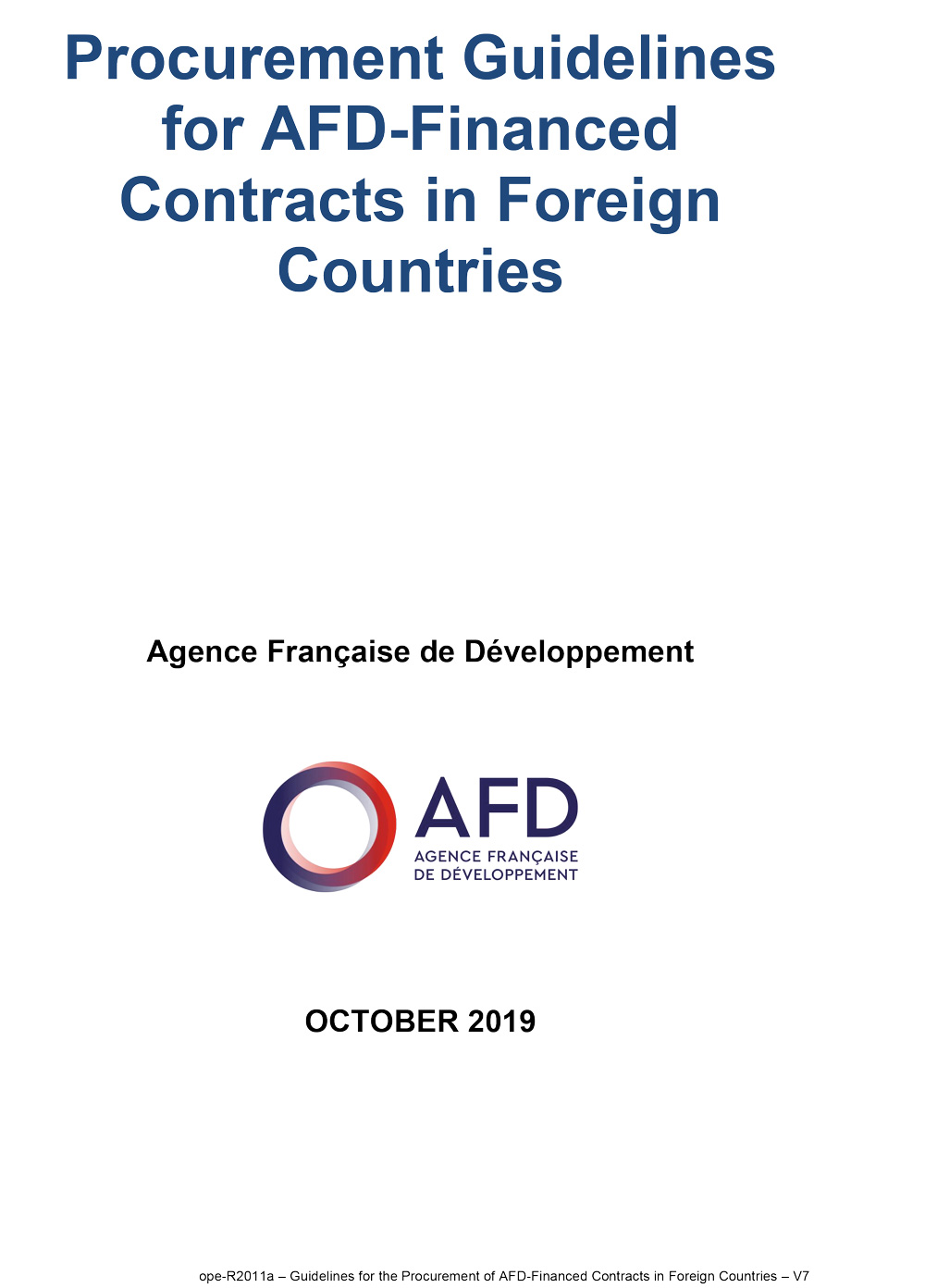 The Procurement Guidelines are part of AFD's general procurement documents. Their purpose is to specify the standards and rules required by AFD for the procurement of contracts that it finances in foreign countries. This document sets out the procedures to abide in conjunction with local regulations applicable to the procuring entity. They are a framework for the procurement process under AFD financing, to ensure the proper use of the funds granted in accordance with international food practices.
The Guidelines consist of three parts:
the common stipulations applicable to all contracts financed by AFD
the specific stipulations applicable to the Beneficiaries subject to public procurement regulations
and the specific stipulations applicable to beneficiaries not subject to public procurement regulations.
A Statement of integrity, eligibility and environmental and social responsibility is appended to the Procurement Guidelines for inclusion in all procurement documents and contracts financed by AFD. It sets out all the eligibility and exclusion criteria as well as AFD's requirements applicable to bidders and signatories of AFD-financed contracts.