Support for Civil Society Organizations – 2022 Activity Report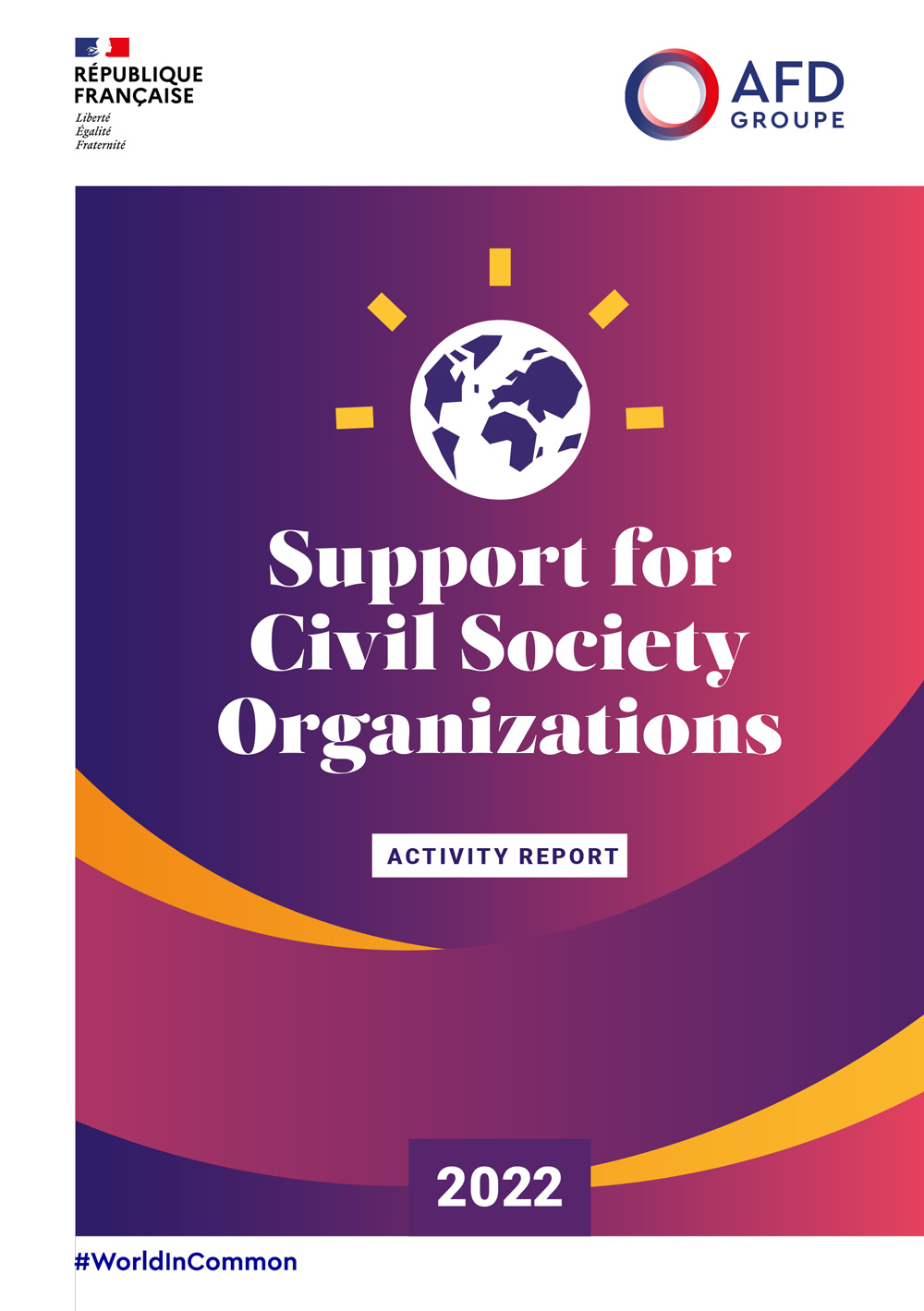 The year 2022 was marked by multiple crises, which have widened inequalities and often worsened living conditions in AFD Group's countries of operation. Civil society organizations (CSOs) once again took large-scale action to address people's needs in a wide range of sectors of operation.
AFD responded to this strong mobilization and reaffirmed its support by devoting nearly €428 million to CSOs via its various financial tools. The Group has considerably broadened its methods of cooperation, both in terms of financing projects and activities, and in terms of knowledge production and the mobilization of expertise.
2022 serves as a reminder of the key role that CSOs play in the achievement of the Sustainable Development Goals (SDGs) and the relevance of their work. Today, this action translates into a constant growth in project financing, a unified mobilization during international events, the renewal
of partnerships or forging of new ones, strengthening the work within Team France (in Paris and on the ground), increasing the number of spaces for dialogue, and establishing common knowledge production mechanisms.
Download the activity report available below to find out more.
Institutional document

Reviews and Activity Reports

Infographics