Training the Caribbean's Next Generation in Climate Change Resilience
published on
14 September 2022
The Caribbean is on the front lines of climate change. To lessen its impact on the region, adaptation strategies will require innovative solutions, integrated planning and multifunctional responses, especially in urban areas. To this end, the Caribbean needs to further cultivate its skills and education programs in urban climate resilience. AFD is financing the preparation of an online course in adaptation strategies, which taps into the expertise of several development and environmental organizations.
AFD's AdaptAction facility has teamed up the Organisation of Eastern Caribbean States, the University of Technology Jamaica, University of the West Indies and Université des Antilles, with ODI, Suez, Acacia, and EnGen Collaborative, a group of experts on gender and the environment.  
They ran a six-week, open online course for students and planning professionals, and public photo competition, on climate change resilience. 
We spoke to Professor  Michelle Mycoo, Coordinating Lead Author and Dr. Donovan Campbell, Lead Author of the Small Islands' chapter in the Intergovernmental Panel for Climate Change's Working Group Report on Impacts, Adaptation and Vulnerability to Climate Change.
The IPCC's Sixth Assessment Report (AR6) calls for a more comprehensive adaptation to climate change. In a nutshell, what is adaptation?  
Dr Donovan Campbell:
Adaptation is all about taking actions to deal with current or anticipated impacts of climate change. It is a process that involves moving beyond coping, towards long-term measures that can effectively respond to climate risks and impacts.

What are the principal challenges associated with climate change adaptation in the Caribbean's urban areas?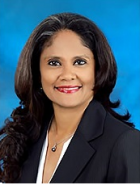 Professor Michelle Mycoo:
Many urban areas in the Caribbean have already been directly affected by a rise in sea levels, heavy precipitation events, tropical cyclones, and storm surges.  An average of 84 percent of the Caribbean's population lives within 25 kilometres of the coast, and 33 percent lives in low elevation coastal zones, which are less than 10 metres above sea level.
A major challenge for Caribbean countries is the costly damage caused by such events. Yearly losses and damages to homes, essential infrastructure and the economies of small islands have derailed sustainable development goals.
Barriers to Adaptation...and Opportunities

The Caribbean faces barriers to climate change adaptation in urban areas, such as governance constraints, and limited financial and human resource capacity. Common issues include outdated infrastructure development plans, antiquated urban policies, obsolete building standards and building codes. Also, there is a lack of coordination between central government agencies and local government authorities to monitor building operations and drainage infrastructure. 
---
See also: Increasing the Resilience of Island Communities
---
The IPCC report found that small islands often have institutional and legal systems that are inadequate for managing adaptation strategies such as large-scale relocation. Informal urban settlements pose an enormous challenge for retrofitting houses, and are rarely in compliance with urban planning, public health, and safety regulations.
Despite all this, opportunities and enablers to adaptation include urban governance reform, preparing more robust urban plans, and implementing spatial development policies that consider climate change risks. To convert these opportunities to action, it is important that Caribbean decision-makers prioritize capacity building of human resources at all levels, as well as education, public awareness, and better access to climate information and finance. 

DC:  As we have seen in other parts of the world, heat stress has also become a major problem in the Caribbean. If the temperatures become unbearable, it could upend the 'sun, sand and sea' tourism model, an industry that many Caribbean countries currently depend on. Urban areas are also heat islands and cities across the region are now implementing urban ecosystem-based adaptation (EBA) measures, such as the creation of green spaces and upscaling energy efficiency to offset the impacts of climate change.
Another big challenge for Caribbean cities is water insecurity. As the population in urban centres grows and the demand for water increases, more pressure is exerted on freshwater resources – which are already limited on several islands across the region.
---
See also: Tackling Climate-Related Financial Risk across the Caribbean
---
One point that is critical for the Caribbean is to scale up climate finance. The losses and damages from extreme weather events have become bigger. The financial estimates of climate-related losses and damages in the IPCC report are much higher than those presented in previous editions. At the heart of these issues is one overarching problem: global finance for climate change adaptation is insufficient, and this makes the magnitude of the problems the region is facing much bigger.
Does the Caribbean have the right mix of skills and human resource capability? How can people's existing skills best be enhanced? 
DC: Building the knowledge pool and expertise across priority sectors is high on the development agenda of Caribbean countries. It has long been recognized that the traditional approach of dependence on external expertise to advance development objectives is unsustainable. 
Building capacity inside the region and making a range of world-class courses available to professionals working at the highest level of governance in the Caribbean helps to diversify and broaden the talent pool that we need to effectively respond to developmental challenges like climate change. This logic of development autonomy is one of the founding principles of The University of the West Indies (UWI).  
 

The UWI works with 26 countries and over 40 private and public sector partners to implement climate solutions for resilience and the creation of a climate-smart zone. This will not only protect the Caribbean, but also create jobs and a new economy in climate-smart infrastructure. 
MM: Yes! Indeed, beyond the UWI, an increasing number of higher education institutions throughout the Caribbean are offering courses on climate change or course content that addresses climate change impacts and adaptation. Some of these educational institutions offer courses relevant to biodiversity conservation, economic sectoral planning, spatial planning and engineering. Consequently, a new generation of professionals have been incorporated into the ranks of Caribbean professionals, and are employed in the agencies responsible for different aspects of adaptation. 
The region will require more professionals who are better equipped with skills and human resource capabilities to systematically and comprehensively respond to the need for climate change adaptation. Skills in the workplace can be improved through continuous professional development workshops and online short courses, specifically tailored to meet the needs of working professionals.
Indigenous and local knowledge can be a valuable asset in addressing adaptation and climate-related disaster risk reduction. How can this this knowledge be integrated into conventional urban design, planning and project feasibility and related educational approaches? 
DC: When working with indigenous communities, everything needs to be done collaboratively and their autonomy should always be respected. As regards national development planning and progress, it is important to respect the rights of indigenous communities to choose how to live, and how to use their physical and cultural resources.
For example, in Dominica, there is a Minister of Kalinago Affairs, but the Kalinago people also have a Chief and they use that system to govern their territory.
When it comes to climate change adaptation, the good thing is that many of the practices that are encouraged as "nature-positive" [where species and ecosystems are being restored rather than falling into decline], are not foreign to indigenous groups. Therefore, the win-wins are much more achievable than often perceived. There is a lot to learn from indigenous communities on how to implement effective adaptation measures. 
MM: Indigenous and local knowledge is a key asset that can be integrated into the design of urban parks and waterfronts for example, as well as for urban planning, and using canopied trees to provide shade and temper the urban heat island effect. 
Indigenous and local knowledge can be incorporated in designing buildings, for example. Indigenous or "vernacular" building techniques have informed building practices by improving air circulation, thus achieving a cooling effect using vaulted ceilings, gable windows and shaded verandas. A return to the vernacular architecture [a type of local or regional construction, often using traditional materials] is a way of drawing from past lessons to inform future practices in adapting to hotter temperatures.
Hosting workshops to engage new generations of builders, architects, urban planners, landscape architects and engineers in training sessions for young professionals can help build capacity and knowledge transfer to the new generation. Also, a structured mentorship programme should be developed for 'Elders' in these professions to pass on knowledge and good practices to young graduates.
---
This interview was conducted by Mairi Dupar, Senior Research Fellow at ODI, which is involved in the preparation of this climate resilience training.
Further reading