Evaluations
AFD acts as a platform for official development assistance: as such, it must constantly ensure the effectiveness of its actions. For this, AFD uses a continuous-learning approach. The production and capitalization of knowledge gained from our evaluations can thereby reorient projects, strategies and operational tools so as to improve their quality and boost their impact on development.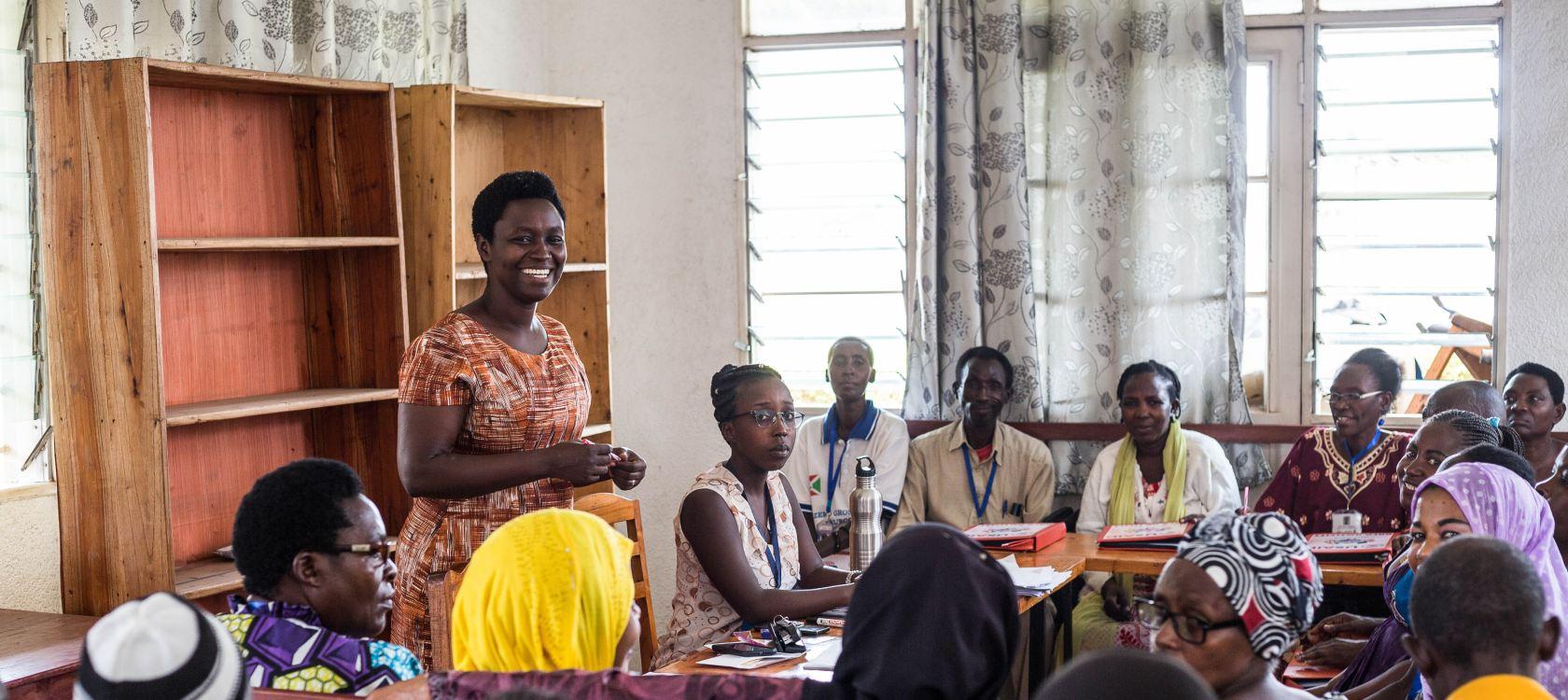 50%
of completed projects evaluated – that's our commitment from 2020 onwards
40
years of evaluation at AFD
HOW DO EVALUATIONS AT AFD WORK?

Learning and applying lessons from our experience: this spirit of continuous learning enhances the effectiveness of our actions and their impact on the quality of life of the people for whom we provide support. At the heart of this approach is our determination to maintain long-term dialog on the outcomes of the actions carried out with our partners. Evaluations enable us to take a step back together, to learn from our mistakes as well as our successes. At AFD we have practiced evaluation for 40 years; it has been given formal form in an evaluation policy since 2013.

To meet the dual challenge of learning and accountability, AFD has different types of evaluations at its disposal:

Project evaluations fuel dialog with stakeholders about outcomes, thereby promoting mutual learning. These evaluations are most often managed by local AFD offices, with back-up in methodology from our Evaluation and Knowledge Capitalization Department. 
Extensive evaluations may cover a theme, sector, geographical area or financial instrument. These evaluations usually cover a much broader scope and a longer period of time than project evaluations. They may also address sectoral, geographic or cross-cutting strategies, such as gender or climate. Their aim is to improve the quality and implementation of those strategies. AFD also carries out filmed evaluations. These are more accessible to the public and full of imagery, thereby acting as an effective information and training tool.
Capitalization work is also carried out with a learning purpose. It is based on the conclusions of evaluations, analytical reviews, and the experience of the people involved. Their priority targets are actions with a collective dimension that cover several projects. Participatory methods such as workshops and focus groups are used in capitalization, to help operational teams gain hindsight with regard to their practices. 
Scientific impact evaluations are designed to measure improvements that are strictly attributable to one of the projects we support. Knowledge on the effects of development actions is currently lacking, which is why this type of evaluation adopts approaches developed in social science research. Because of the specific nature of the methods used, these evaluations focus on a single aspect of a project, rather than on all the outcomes associated with it. 
See AFD's impact assessment strategy (in French).
 

---

To find out more...
You can find out about our upcoming evaluations: AFD updates its three-year program of broad-scope evaluations every year.
Download our program here (in French).

AFD PUBLICATIONS

For evaluation work to be credible, it must show transparency and accountability, especially to the general public. By putting our evaluations online, we make them available to everyone.
See below to find all our publications.

GOVERNANCE EVALUATION

The French Ministry of Europe and Foreign Affairs, the Directorate General of the Treasury and AFD work together to implement France's development assistance strategy. To meet this goal, their evaluation units jointly develop a three-year program for development assistance and carry out some evaluations together. The three units jointly publish a biennial report (in French).

Governance of the evaluation of France's development assistance includes the Observatory of Development Policy and International Solidarity. Composed of groups that form the National Council for Development and International Solidarity (CNDSI), it is chaired by two Members of Parliament. It discusses the evaluation work presented to it and gives an opinion each year on the three-year programming presented jointly by the three units in charge of evaluating French official development assistance.

Evaluation governance at AFD is carried out jointly by its Board of Directors and the Evaluations Committee. The Evaluations Committee is responsible for taking an overall look at evaluations conducted by AFD, alone or with other funders. It meets four times a year and examines the most strategic evaluations for AFD at each of its sessions. It also gives its opinion each year on the evaluation program and the institutional mechanism set up, and it regularly reports on its action to the AFD Board of Directors. Chaired by an independent key figure, the committee is formed by four qualified individuals and four representatives of the State.


Partnership evaluation

Learning at AFD also means intensifying exchanges with the development ecosystem. For example, AFD chairs the International Development Finance Club (IDFC), which brings together 24 national and regional development banks, and at COP24 AFD began working in partnership with several members to enhance methodologies for assessing climate-related projects.

In addition, the KfW is also a privileged partner of AFD. AFD and KfW carry out joint evaluations of the operations they co-finance, as well as exchanges of practices and of personnel. These are particularly rich in lessons learned.

Given the research dimension of scientific impact evaluations, and in order to achieve a mix of approaches, AFD forges partnerships with the most experienced scientific organizations in the field of development: the French National Research Institute for Development (IRD), the London School of Hygiene and Tropical Medicine (LSHTM), the j-Pal Poverty Action Lab , the University of California at Berkeley, and others. Whenever possible, AFD also involves the research centers of the countries where it works, as well as the national statistics institutes.
Interactive map
This map is for illustrative purposes only and does not engage the responsibility of the AFD Group
See map of all projects
News & Events