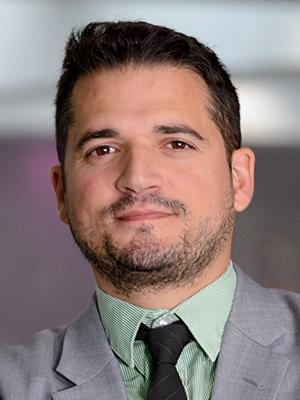 Expertise
Économie du développement, analyse du risque pays, macroéconomie, secteur financier, modélisation financière
Overview
Maxime Terrieux est économiste au sein de l'équipe en charge d'évaluer les risques pays et risques souverain des pays d'intervention de l'AFD.
Comprendre le modèle de croissance d'un pays, évaluer la qualité de ses finances publiques, ses politiques budgétaire et monétaire, la stabilité de son système financier ainsi que les potentielles vulnérabilités de sa balance des paiements : tel est le travail principal de l'économiste risque pays. Maxime Terrieux est également impliqué dans des projets de recherche plus transversaux : études économiques sur les liens entre sport et développement, interactions avec un réseau de chefs économistes de l'International Development Finance Club (IDFC), etc.
Avant d'intégrer l'AFD, Maxime Terrieux travaillait à la Banque européenne pour la reconstruction et le développement (BERD), sur des problématiques de stabilité financière, et plus particulièrement sur la mise en œuvre de réformes structurelles pour la résolution des créances douteuses (NPL, ou Non Performing Loan) dans les Balkans. Avant de s'orienter vers une carrière en économie, développement et politiques publiques, il a travaillé en financement de projets énergétiques et d'infrastructures dans les pays du Golfe et en Afrique : chez BNP Paribas au Bahreïn, puis dans l'équipe d'investissement et de financement d'Engie (ex-GDF Suez), basée à Abu Dhabi et Dubaï. Maxime Terrieux est diplômé d'un Master en Management de ESCP Europe Business School et d'un Master of Public Administration (MPA) de Columbia University (School of International and Public Affairs).