Cuba
Cuba, the largest of the Caribbean islands, boasts a respectable Human Development Index. Yet, the country is still suffering from the American embargo and from excessive foreign dependency, particularly when it comes to energy and food.
AFD has been present on the island since 2016, assisting the Cuban government in the key sectors of rural development, water and sanitation, energy, transportation, and health care.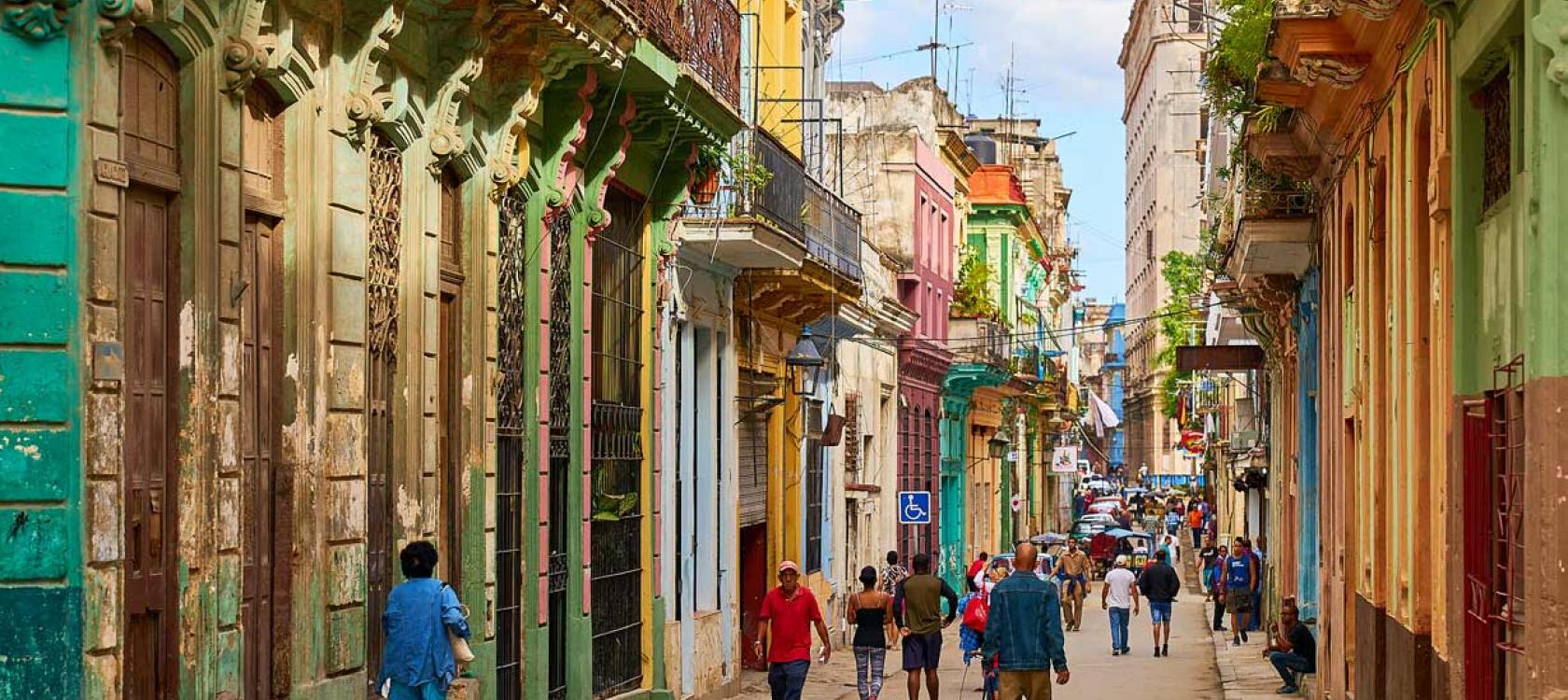 AFD and Cuba: Promoting Green, Inclusive Growth

Supporting rural development
Improving water and sanitation services
Developing renewable energy
Modernizing transportation
Updating public health infrastructures
Supporting rural development
Improving water and sanitation services
Developing renewable energy
Modernizing transportation
Updating public health infrastructures
2016
Start of AFD's activities in Havana
132.9
million euros committed since AFD began its work
Cuba, the largest Caribbean island, has a population of 11.2 million.76.9% of the population lives in urban areas and 19.4% is over the age of 60. According to the United Nations Human Development Index (HDI), the island ranks 67th among 188 countries. This ranking reflects the high quality of public health care and education services, where social and demographic indicators are comparable to those of developed countries. 

Heavily impacted by the American embargo, the country has many challenges to face in a unique economic and political context. It is still heavily reliant on imports, especially food imports, which make up 70% to 80% of all food consumed, and thus, reliant on its historical partners. Cuba is currently looking to attract more traditional foreign direct investors (FDI) to ensure its food security, meet the growing demand for energy while moving its energy mix towards green energy, and even get its telecommunications up to speed.

As an island nation located in a cyclone belt, it is also particularly vulnerable to the effects of climate change and extremely exposed to natural disasters, as witnessed with Hurricane Irma in 2017. 

AFD is supporting Cuba in achieving "green, inclusive growth" through dialog about the country's low-carbon trajectory (Tarea Vida) and based on a road map developed jointly with local authorities. The highest priorities are the country's water and sanitation, health care, and transportation infrastructures, with a focus on supporting rural development and emphasizing renewable energy. 

AFD's involvement in Cuba is the first by an OECD member country's development bank since the Havana office officially opened its doors in October 2016.
 
Interactive map
This map is for illustrative purposes only and does not engage the responsibility of the AFD Group
See map of all projects
Downloads
Research document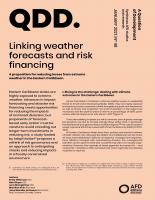 Eastern Caribbean states are highly exposed to extreme weather. Advances in impact forecasting and d

...
Jan 2021
Voir toutes les ressources