Saint Pierre and Miquelon
The archipelago of Saint Pierre and Miquelon, which is split into 8 islands and isles, is the only French overseas Territorial Authority in North America. It benefits from a unique geography at the gates of Canada and undeniable natural assets. However, it has been seeking new economic directions since the deep-sea fishing crisis. AFD, a loyal and regular partner, is supporting these transition efforts.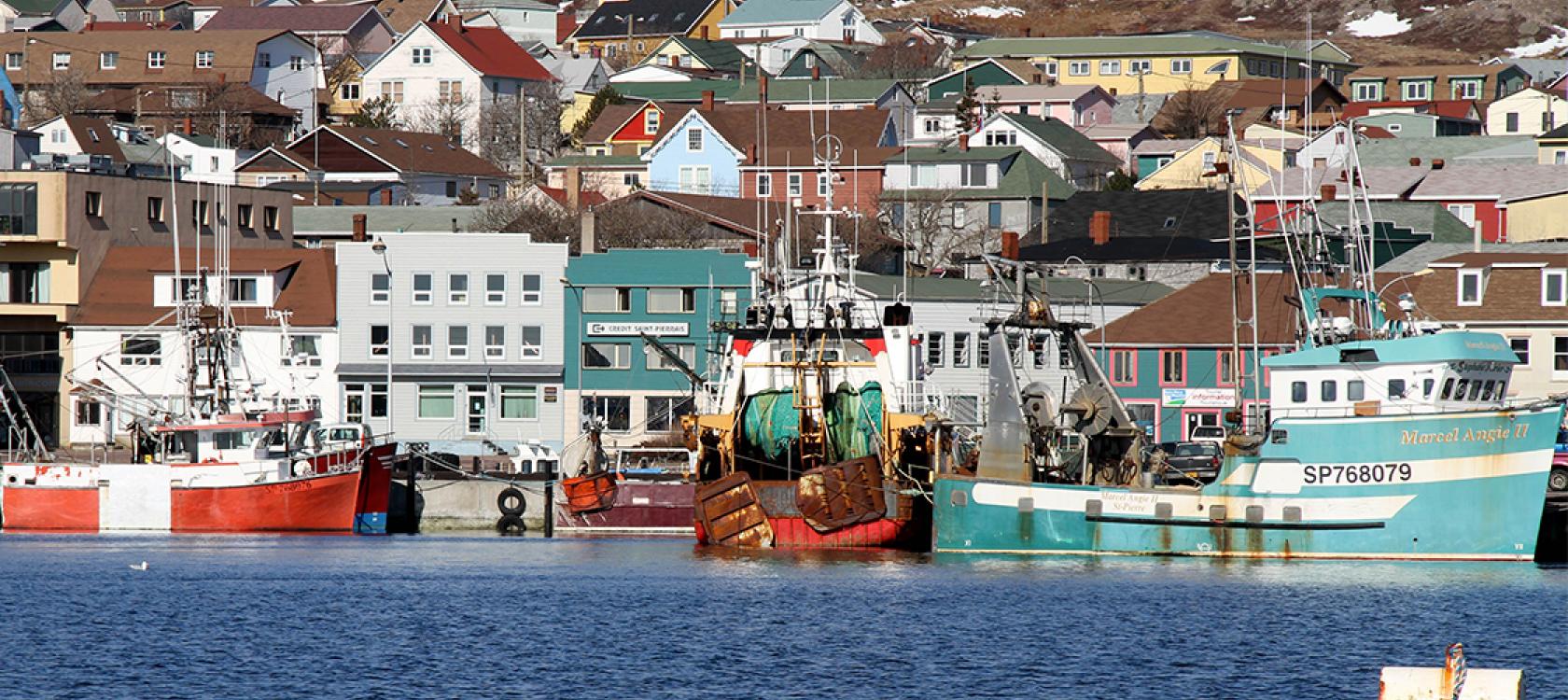 AFD AND SAINT PIERRE AND MIQUELON: SUPPORTING THE TRANSFORMATION OF THE ARCHIPELAGO

Promoting the tourism boom
Offsetting insularity
Boosting the market sector
Promoting the tourism boom
Boosting the market sector
29m
EUR mobilized (in financing) over the past 10 years
The archipelago of Saint Pierre and Miquelon is a French enclave in a Canadian maritime and land space. Its Overseas Country and Territory (OCT) status, its location in the Gulf of Saint Lawrence and its low density make it a territory with very specific issues and characteristics. This small territory of 244 km² is home to less than 6,200 inhabitants, who mainly live on the northern island of Saint-Pierre. Its economy is dominated by the construction industry, services and trade.
Saint Pierre and Miquelon has been severely hit by the deep-sea fishing crisis, which started in 1992, as well as by the reduction of its Exclusive Economic Zone in the same year, and is faced with the challenge of its economic restructuring. It is also still seeking its development model and its sectors with high future potential. It is by building on its cultural heritage of fishing, the American prohibition and its French specificity that the archipelago has major advantages to succeed in its transformation, particularly in the tourism sector. 
AFD is a longstanding partner and has been present throughout its recent development. It has reaffirmed its interest in the territory and is working alongside it on its next major challenge: the development of tourism. Since the Saint Pierre and Miquelon agency was set up, it has supported dozens of projects and project initiators. Over the past decade, AFD has mobilized EUR 29m of financing. 
Interactive map
This map is for illustrative purposes only and does not engage the responsibility of the AFD Group
See map of all projects