AFD and Biodiversity in the Atlantic Ocean
published in
November 2021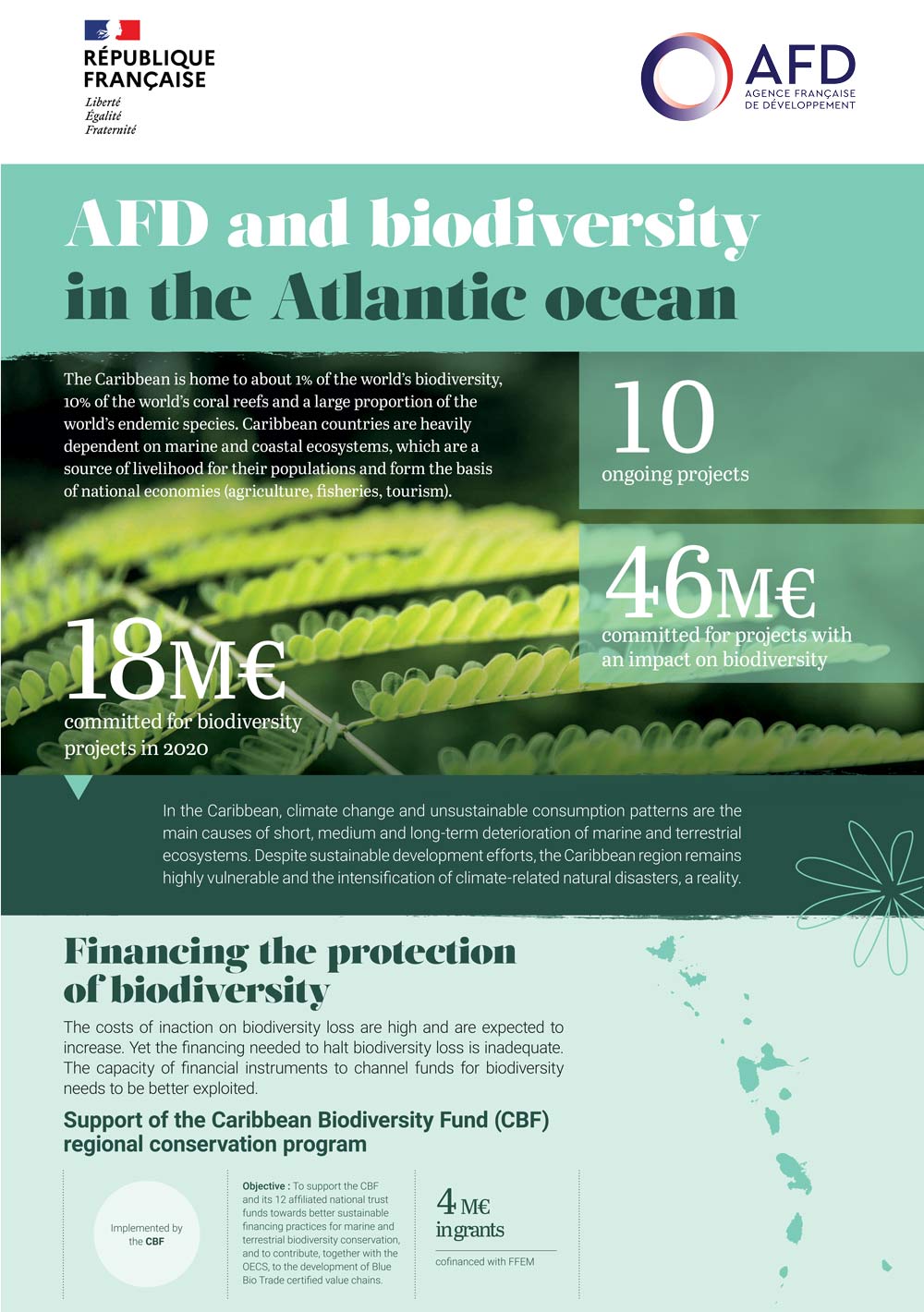 The Caribbean is home to about 1% of the world's biodiversity, 10% of the world's coral reefs and a large proportion of the world's endemic species. Caribbean countries are heavily dependent on marine and coastal ecosystems, which are a source of livelihood for their populations and form the basis of national economies (agriculture, fi sheries, tourism).
The ecological transition is one of the four priorities implemented by AFD's Atlantic Ocean Regional Directorate. Its objective is to sustainably develop and manage natural resources. How can this be achieved? By preserving ecosystems and biodiversity, in line with global objectives. 
Download the infographic to understand AFD's action in favor of biodiversity in the Caribbean region.