Haiti
Haiti is vulnerable to climate change and is marked by natural disasters, but it is also a young country. The country needs to address several challenges in order to stem the massive emigration and fight against the feeling of exclusion among its youth: education, rural development, health and urban development. These are the fields in which AFD supports the country.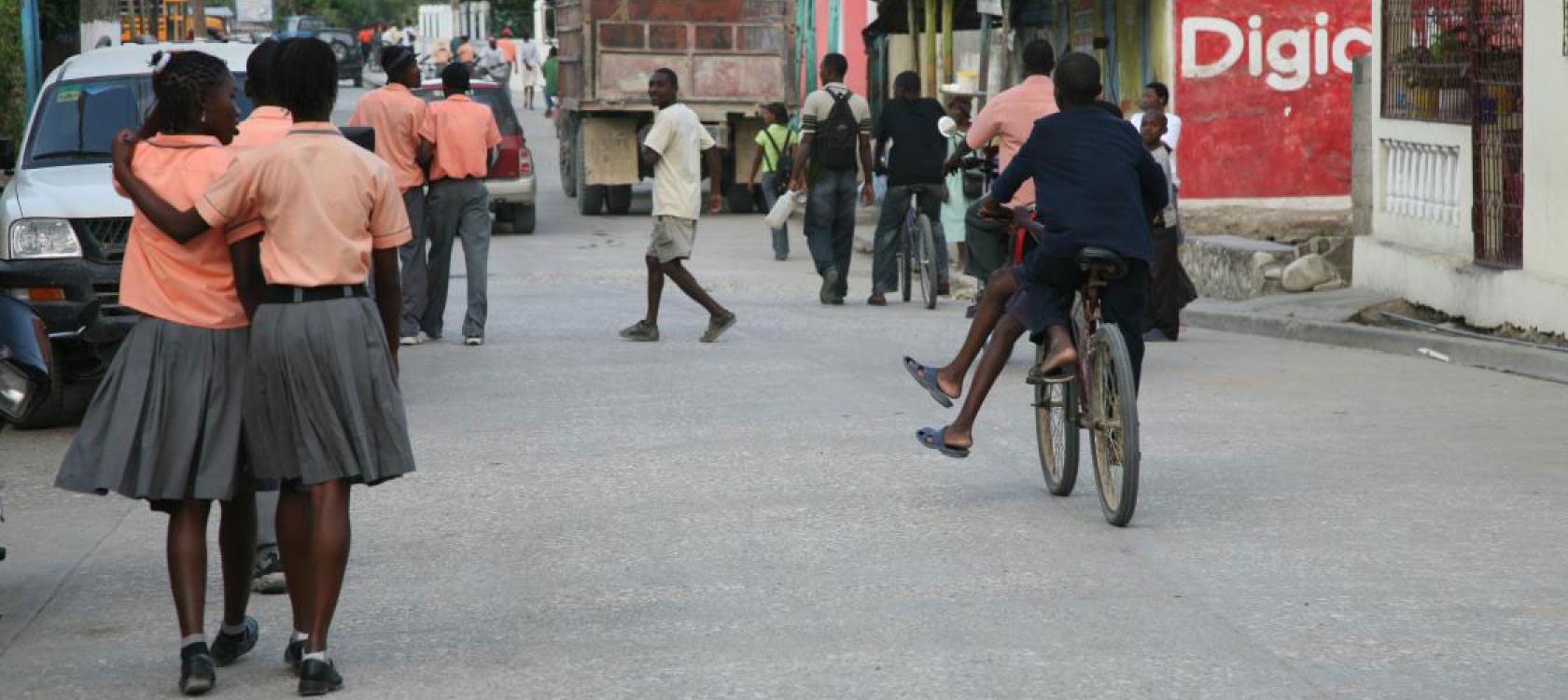 AFD and Haiti: Banking on youth and reducing inequalities

Supporting the education sector
Supporting rural development
Improving healthcare access and quality
Sustainably transforming cities
Supporting the education sector
Supporting rural development
Improving healthcare access and quality
Sustainably transforming cities
40
years of partnership between AFD and Haiti
EUR 400
million committed
In the Greater Antilles, Haiti shares the island of Hispaniola with the Dominican Republic. Haiti is on the path of cyclones and at the intersection of tectonic plates: it is particularly exposed to natural disasters, as shown by the earthquake in 2010 and, more recently, Hurricane Matthew in 2016.
It is not only one of the most vulnerable countries to climate change, but also the poorest in Latin America. The State struggles to provide basic services (education, health, infrastructure) to its population. This situation hinders Haiti's youth – who also come up against difficulties of access to employment – and leads to massive emigration.
It is precisely this youth, which is both an asset and a challenge, that the country is banking on for the future.
AFD, a partner of Haiti for 40 years, provides grant financing for projects designed and implemented by the State in the following fields: education and vocational training, health, urban development, the environment and rural development. Our action stands out for the support we provide to local administrations to strengthen their governance, as well as the strong support to NGO initiatives, and the private sector via PROPARCO, or the ARIZ risk-sharing mechanism.
Since 1976, AFD has supported 110 projects in Haiti, including 40 projets led by civil society organizations.
AFD's Haiti office is directly attached to the Atlantic Ocean regional office in Fort-de-France.
Interactive map
This map is for illustrative purposes only and does not engage the responsibility of the AFD Group
See map of all projects