Guadeloupe
Located at the heart of the Antilles island arc, Guadeloupe is seeking to revive its growth in order to ensure the well-being of its inhabitants. To achieve this, the island needs to strike a better balance between the private and public sectors and build on regional integration. AFD is by its side, helping it cope with these challenges.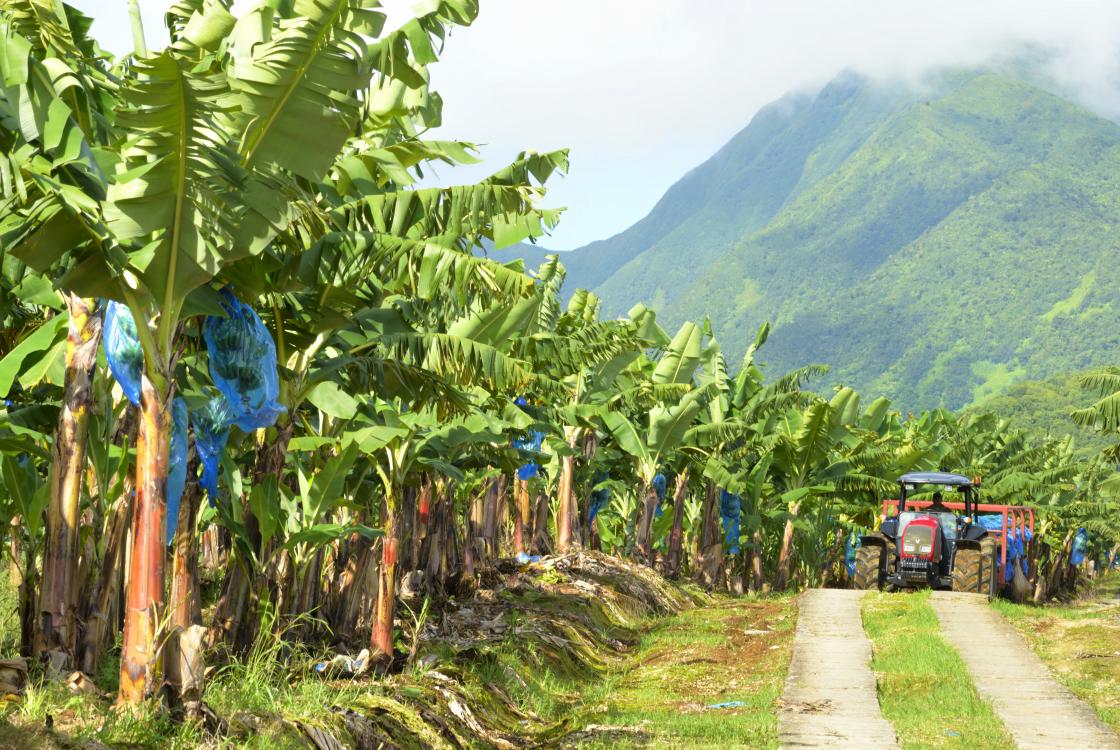 AFD and Guadeloupe: reviving growth and fostering regional integration
Guiding public policy
Supporting the private sector
Developing renewable energies
Fostering regional integration
Supporting the private sector
Developing renewable energies
Fostering regional integration
500
million euros committed between 2010 and 2016
70
projects funded in 10 years
Guadeloupe is an overseas département and region, bordered by the Caribbean Sea and Atlantic Ocean, and located 6700 kilometers from metropolitan France. It has more than 400,000 inhabitants. 
Following strong growth during the 1990s, the island experienced an economic slowdown, mainly linked to the financial crisis of 2009. Boosted by tourism, household consumption and trade, 2015 saw the start of an economic recovery. 
But Guadeloupe still faces economic, environmental and social challenges, such as a lack of infrastructure, an aging population, fragile social cohesion and a private sector that is struggling to get off the ground.
 
As its historical partner for 70 years, AFD is supporting Guadeloupe's economic revival and helping it expand its influence in the Caribbean area. It acts via numerous tools intended for the public (loans, consulting support) and private sectors (loans to companies, guarantee funds, Bpifrance services).
 
Interactive map
This map is for illustrative purposes only and does not engage the responsibility of the AFD Group
See map of all projects
News & Events