Suriname
Located on the Guiana Shield, with 93% of its land covered by the Amazon rainforest, Suriname hosts a wealth of natural resources. However, the country is currently facing major economic, health and social challenges and is experiencing a financial crisis. AFD assists Suriname in two key areas: supporting more sustainable economic, social and environmental growth and strengthening regional cooperation, particularly in the east of the country.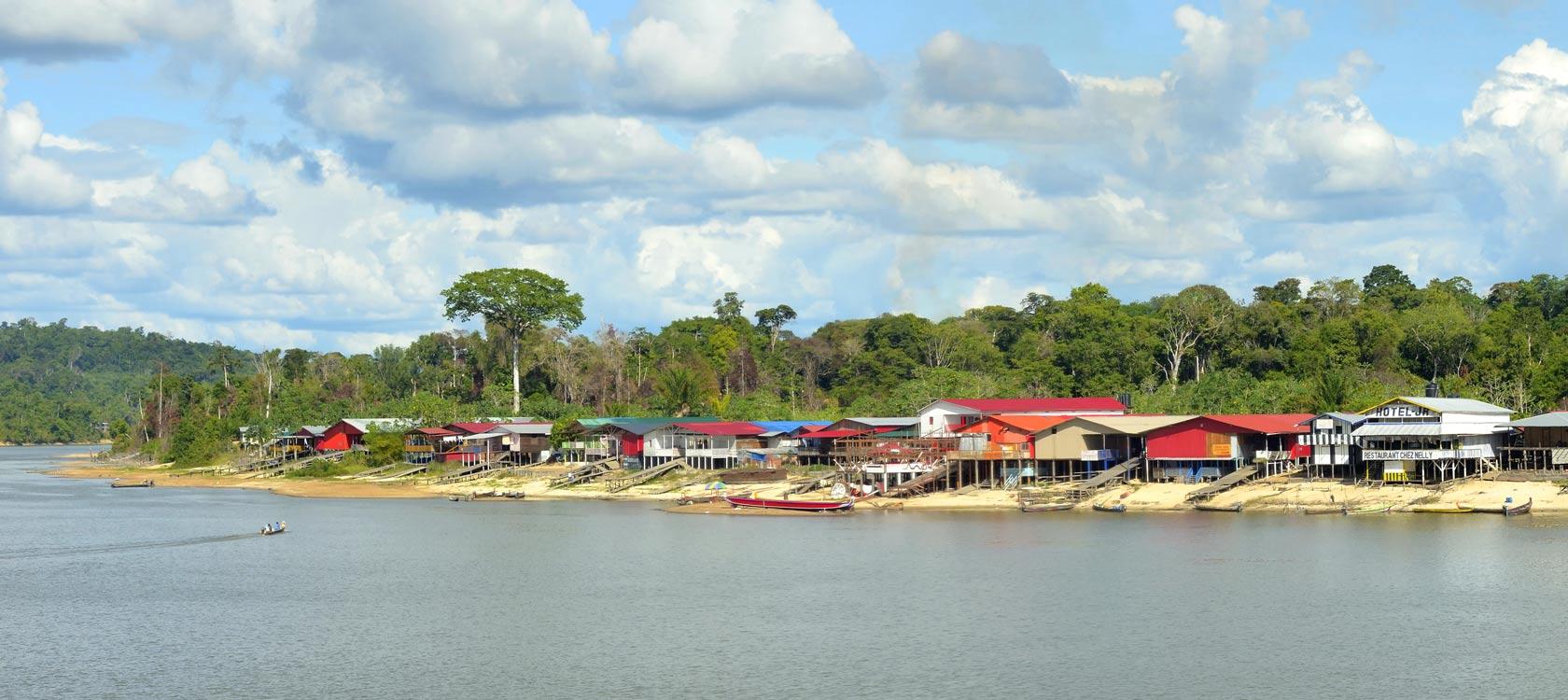 AFD AND SURINAME: PROMOTING REGIONAL COOPERATION AND GREEN AND INCLUSIVE GROWTH
Improving access to health care
Improving water and sanitation services
Preserving natural resources
Improving access to health care
Improving water and sanitation services
Preserving natural resources
2000
Start of AFD's activities in Suriname
76
million euros allocated since 2000
Located in South America, on the Guiana Shield, Suriname is flanked by the Atlantic Ocean. The country's economy is dominated by the extractive industries – gold, oil, timber and bauxite – which account for a large share of the country's activity. 
The significant drop in raw material prices in 2015, followed by the recent presidential elections in 2020, disrupted a period of continuous growth lasting over a decade. Suriname is now facing an economic crisis connected to the health crisis, as well as a political crisis and a default on its public debt. With a view to emerging from the crisis and resuming its business development, in December 2021, the country negotiated a credit facility with the IMF and is now trying to stabilize its macroeconomic situation. 
With its exceptional natural heritage, Suriname is one of the world's greatest biodiversity hotspots. Aware of the importance of preserving its many natural riches, the country has set up a "National Environmental Fund" to finance various initiatives to protect the forest.
AFD has been present in Suriname since 2000 and has been supporting the Surinamese government throughout the country, including along its coastline and even in isolated areas. Its current mandate focuses on regional cooperation and green and inclusive growth, particularly in the health, biodiversity and energy sectors, as well as water and sanitation.
AFD's Suriname office is directly attached to the Atlantic Ocean regional office in Fort-de-France.
Interactive map
This map is for illustrative purposes only and does not engage the responsibility of the AFD Group
See map of all projects