Evaluation Summary -Access to electricity in the peri-urban areas of Maputo and Pemba (EDAP)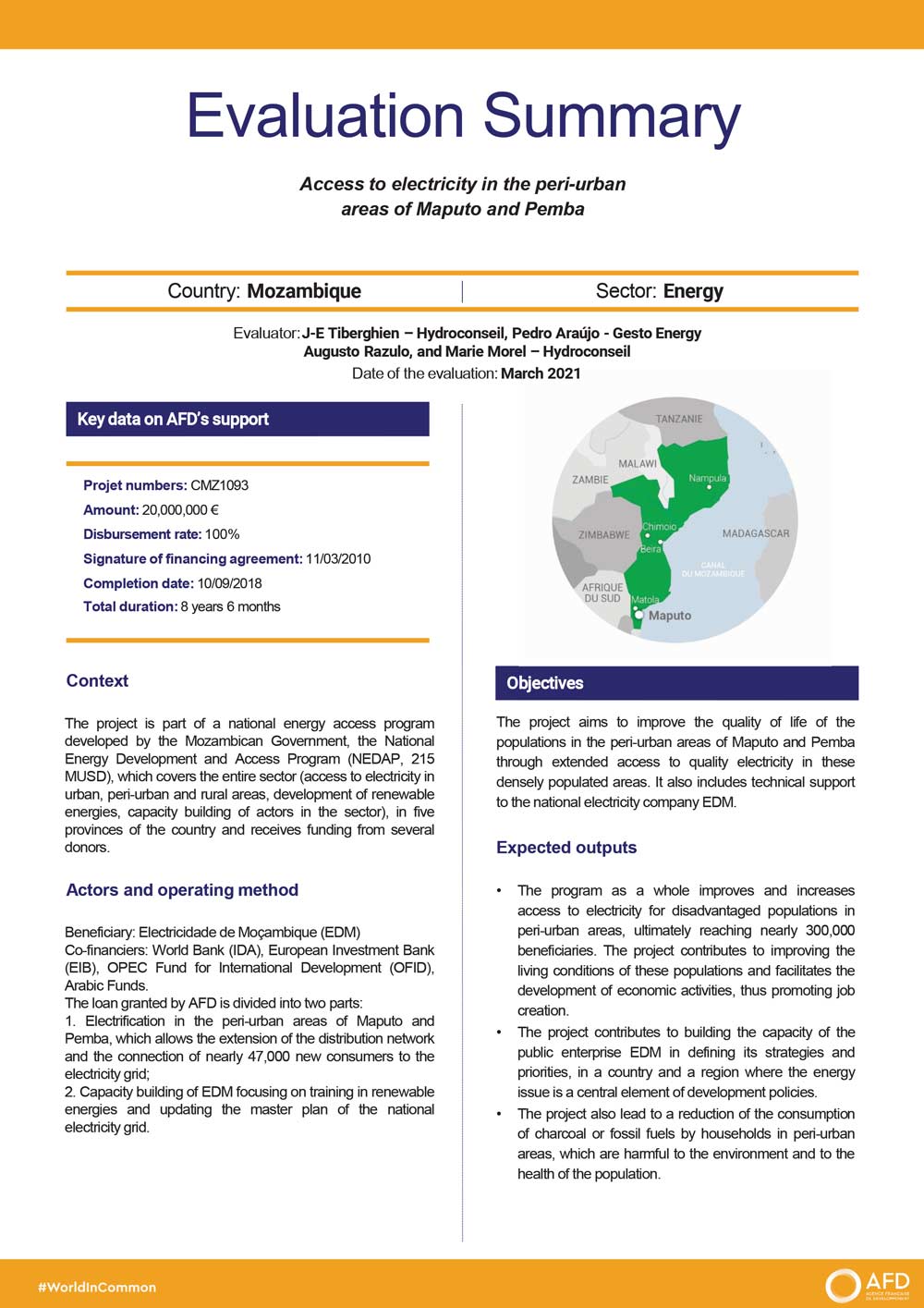 In Mozambique, in the energy sector, the EDAP project (CMZ1093) was subject to an evaluation in 2021. The project aimed to improve the quality of life of the populations in the peri-urban areas of Maputo and Pemba through extended access to quality electricity in these densely populated areas. It also included technical support to the national electricity company EDM.
Significant gains can be expected from effort to harmonize procedures, align requirements, and pool resources for joint project management, supervision and reporting.
To yield more sustainable institutional gains, future capacity building efforts would benefit from more thorough analysis of human resources (HR) challenges and a corresponding HR prong.