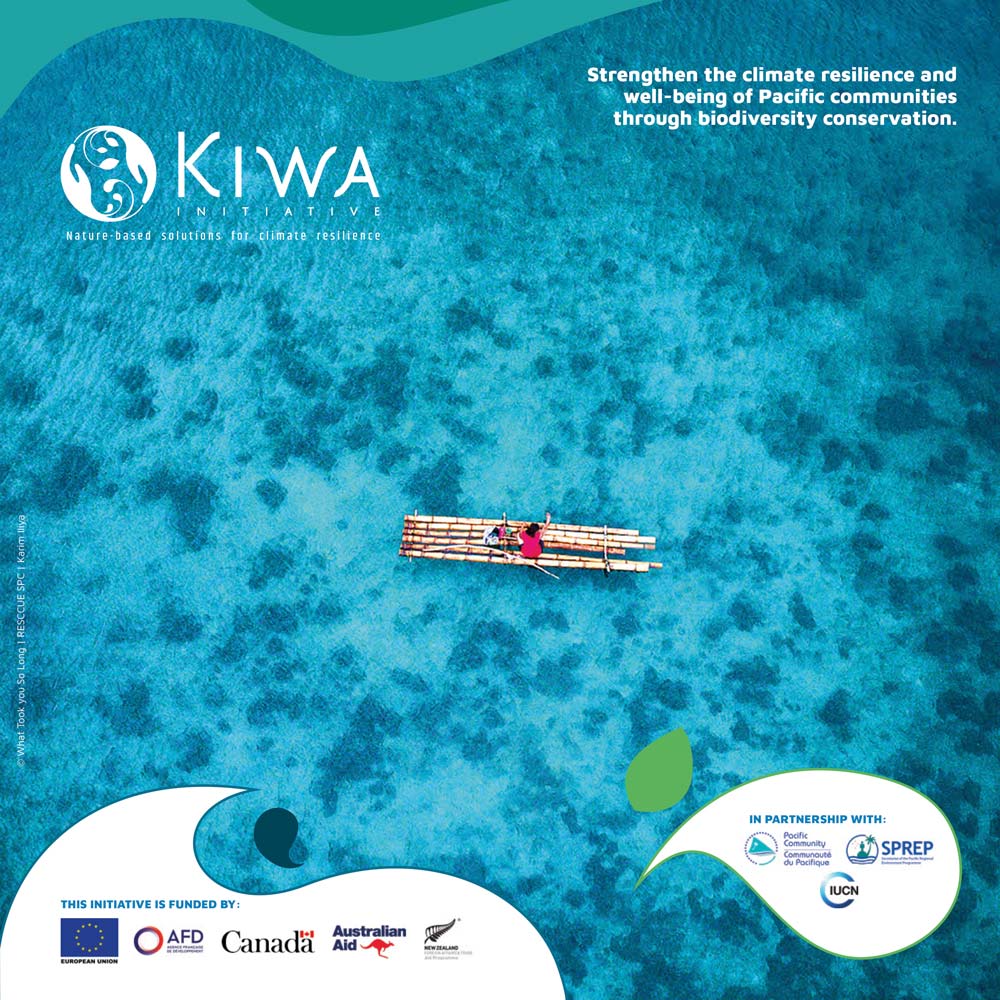 The Pacific Ocean is a world heritage region that needs to be preserved with its outstanding land and marine biodiversity that affords priceless services to communities. Located in one of the world's most climate change vulnerable regions, the Pacific countries
and territories have little in the way of resources to take up this challenge, even though their traditional lifestyles depend on it.
The Kiwa Initiative aims to strengthen the resilience of Pacific countries and territories' ecosystems, economies and communities by setting up a dedicated one-stop shop for funding projects that promote nature-based solutions (NBSs). NBS are defined by IUCN as "actions to protect, sustainably manage and restore natural or modified ecosystems that address societal challenges effectively and adaptively."
The Initiative helps build both local and national capacity, promotes approaches that are sensitive to social vulnerability and gender inequality and foster dialogue amongst donors, regional organisations and countries and territories to improve development aid coordination.