Methodological Guide: Integrating Informal Actors into Waste Management Projects in Emerging Countries
published in
February 2022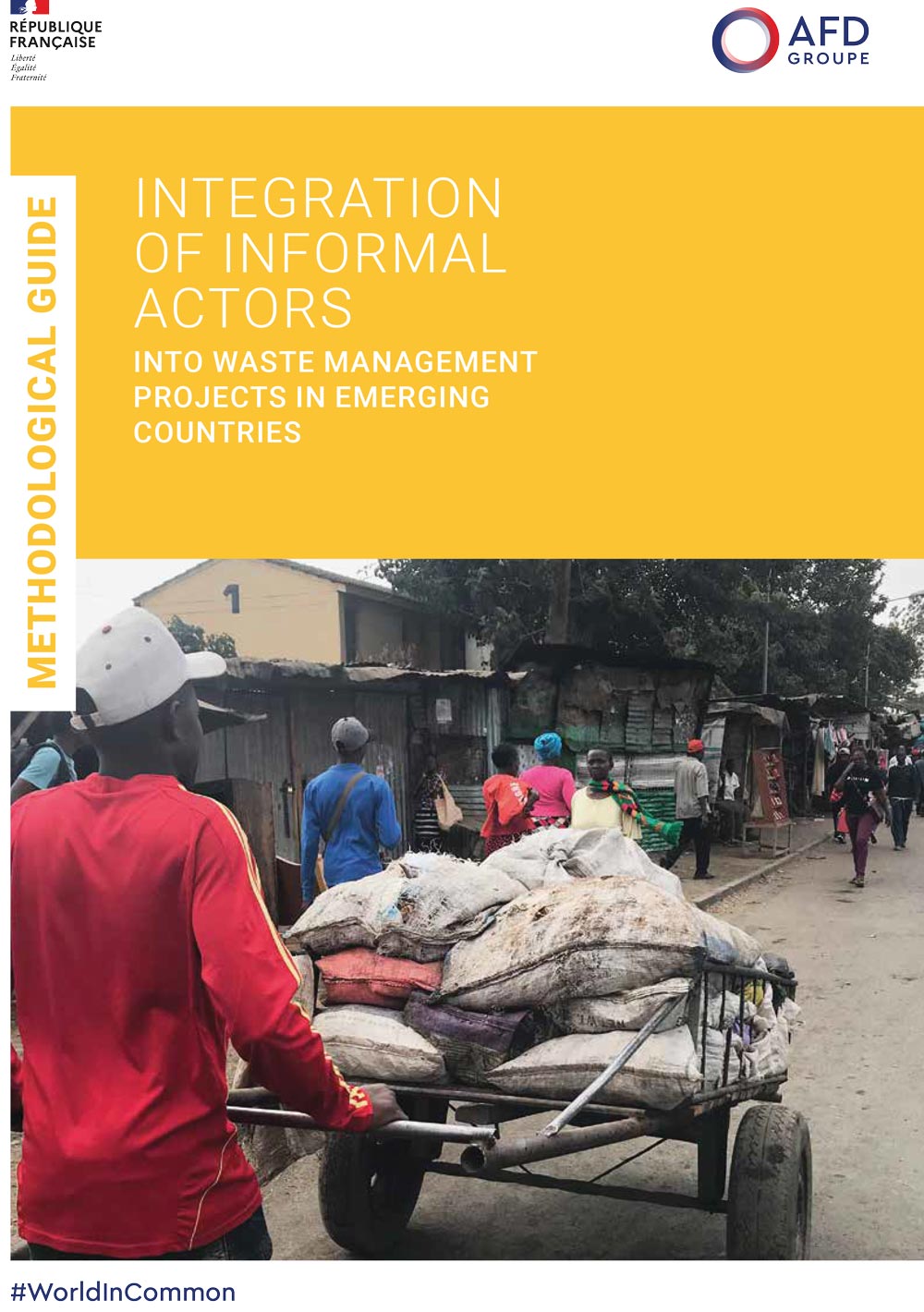 Whether we call them chiffonniers, cartoneros, pepanadores, zabbalin or ragpickers, historically and in most societies, the poorest have handled the management of household waste, in particular the waste of the middle and upper classes. These individuals who have become informal "small private operators" constitute between 15 and 20 million workers in developing countries.  
AFD is increasingly active in financing waste management projects in all the value chain: pre-collection, collection, transfer station, sorting centers and final disposals. AFD finances, especially, projects for the closure or rehabilitation of former uncontrolled landfills, as well as the opening of new controlled landfills.
One of the main social risks of waste management projects is the loss of income and deterioration in living conditions for waste pickers. Consequently, donors have  integrated the need to establish Livelihood Recovery Plans (LRPs) in their environmental and social safeguard measures for anyone affected by a project, including informal workers. At the same time, a number of initiatives, mostly by the private sector and associations, are trying to turn this risk into an opportunity: the waste pickers and pre-collectors are key actors in the sorting/recycling sector and therefore in the implementation of circular economy approaches in a given territory. 
The challenge is primarily operational.  It involves reconciling several aspects that are sometimes contradictory: service cost and quality, protection and inclusion of informal workers, respect for human rights and the fight against child labor, integration of environmental issues, fight against corruption and mafia methods.